Cod is one of my favorite fish to cook up for an easy dinner. It's mild, quick to cook, and high in protein!
Whether you're making my baked cod with panko for dinner or you're cooking your cod up another way, it just isn't quite complete without a delicious side dish or two to round out the meal.
If you're wondering what to serve with cod, keep it simple with sauteed broccoli or get a little bit fancier with maple bourbon brussels sprouts or potato salad. There's a side dish for everything and everyone!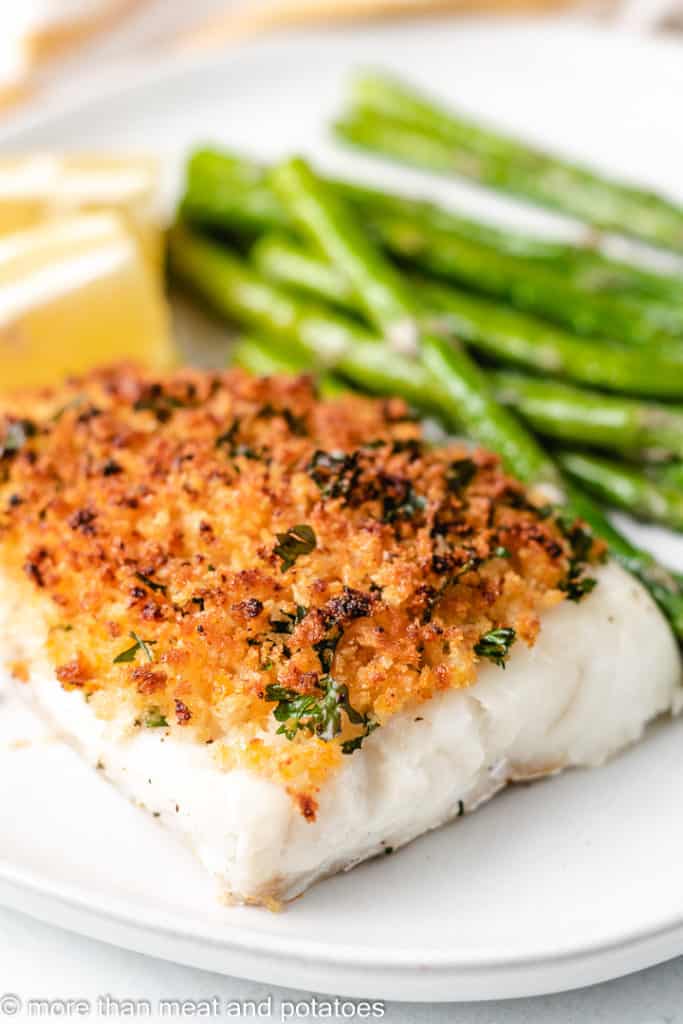 How is cod supposed to be cooked?
There are multiple methods sufficient for cooking delicious cod. My favorite way to cook cod is by following my Panko Topped Cod Recipe, which features breaded and seasoned cod filets and fresh lemon.
You can also cook cod on the stove or on the grill. The key when cooking cod is to use a high heat. The fish will cook through quickly and the high heat ensures that you get perfectly flaky filets.
You'll know your cod is done cooking when it's flaky, tender, and firm to the touch.
What spices can you put in cod?
Any spices you like! You can keep it simple with just salt and pepper or spice things up with any of your favorite seasoning blends, lemon, garlic, garlic butter, fresh or dried herbs, you name it.
What temperature do you cook cod?
The key is high heat! For my baked cod recipe, I cook the cod at 425ºF for 12-14 minutes. It cooks through quickly, so the high heat ensures that it gets nice and flaky.
If you're cooking it on the stove or on the grill, I recommend medium-high heat.
Why was my baked cod rubbery?
If your cod ends up rubbery, then the heat just may not have been high enough and the fish overcooked. The less time the cod has to spend cooking, the better the texture will be.
Cooking cod on a lower temperature for longer means there's a good chance it will overcook and become rubbery. That's why we cook it for less time at a higher heat!
What sides to serve with cod
Looking for all the delicious sides to enjoy with your next cod dinner? This is a list of all of the best side dishes for cod.
We've got roasted veggies, salads, rice, bread, and so many different flavors. So let's get cooking!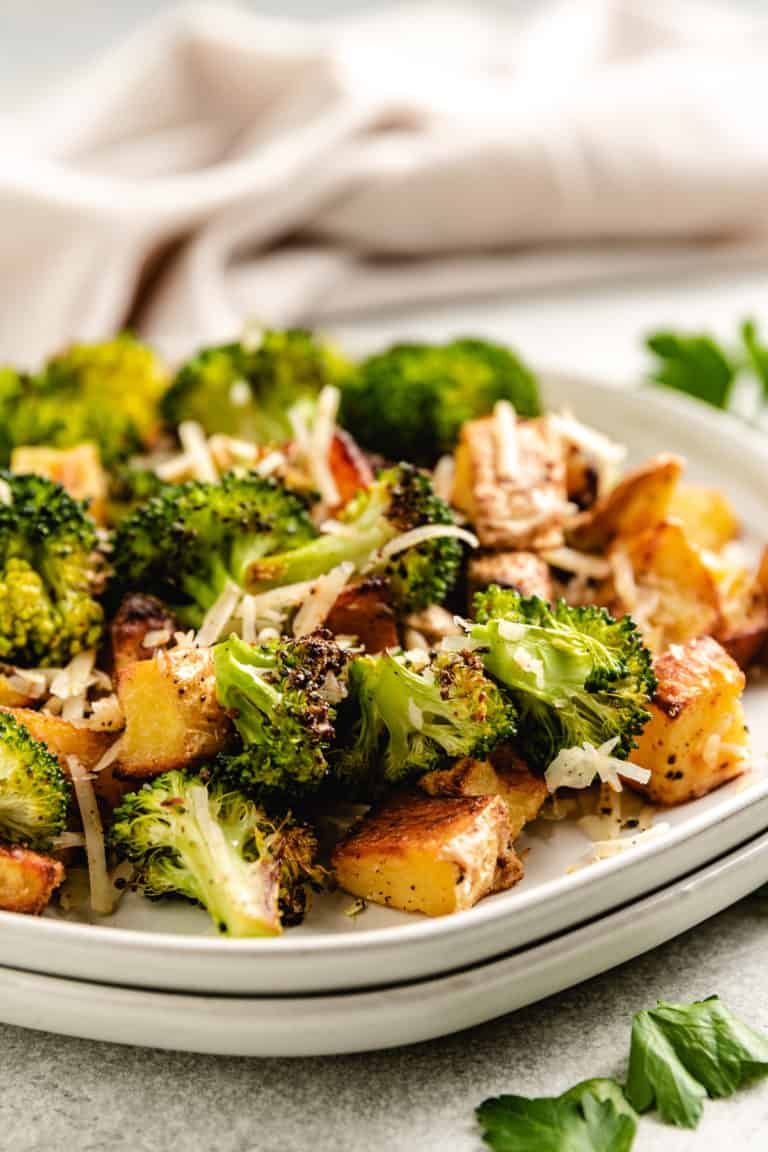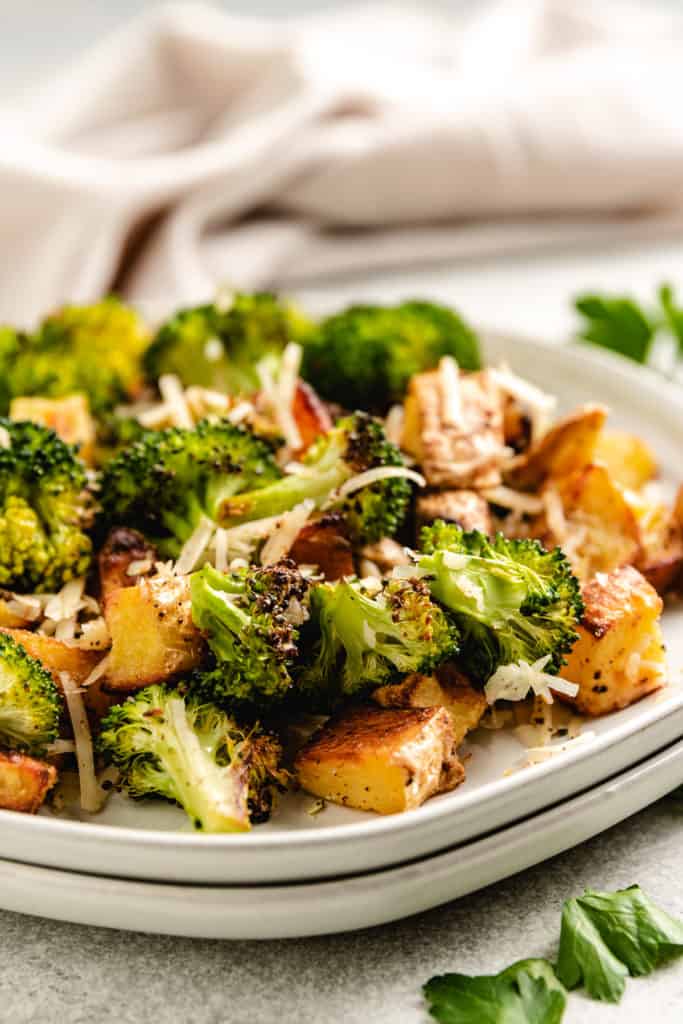 Keep it simple with a classic veggie side dish: Roasted Potatoes and Broccoli.
The potatoes are fluffy in the middle and crispy on the outside and the broccoli is deliciously crisp-tender with caramelized edges. A match made in heaven!
Simply toss the potatoes with oil and seasonings, spread them on a baking sheet, and bake. After 30 minutes, toss the broccoli with oil and seasonings, then add it to the same pan and continue to roast.
Finish with freshly grated parmesan and dig in. Just 15 minutes of prep and one pan needed.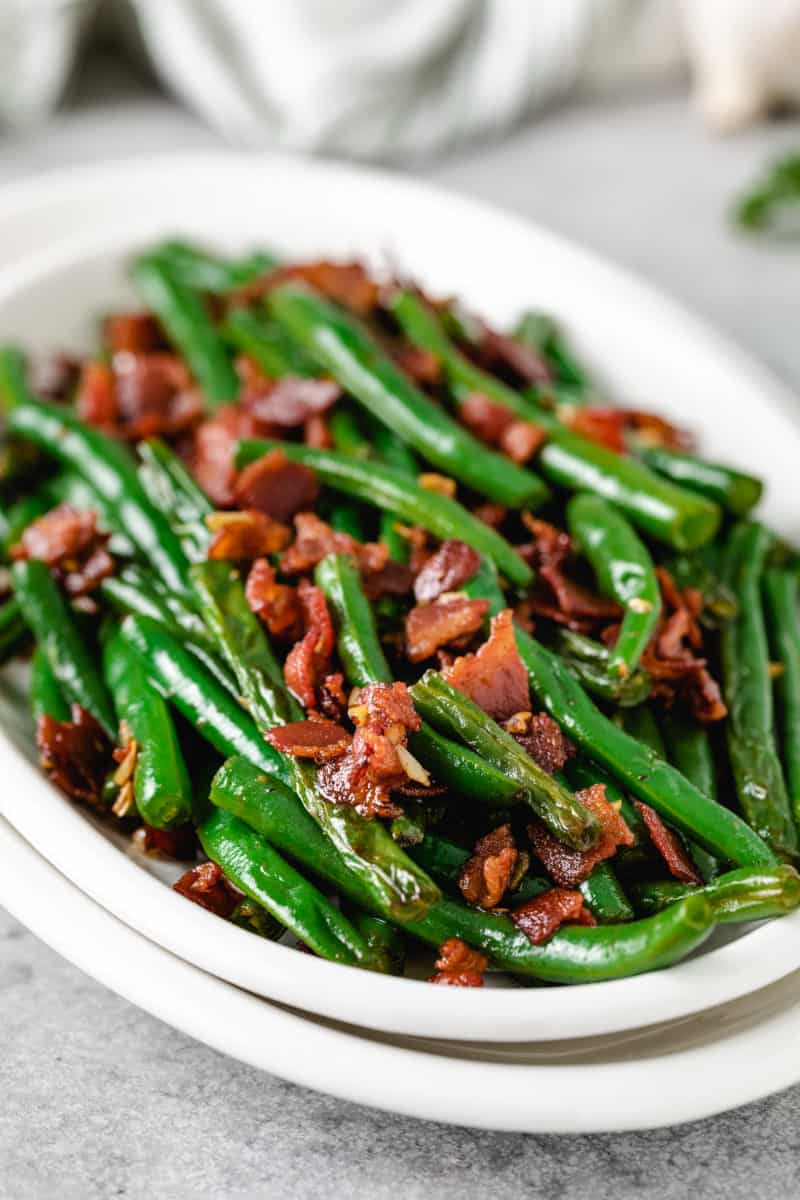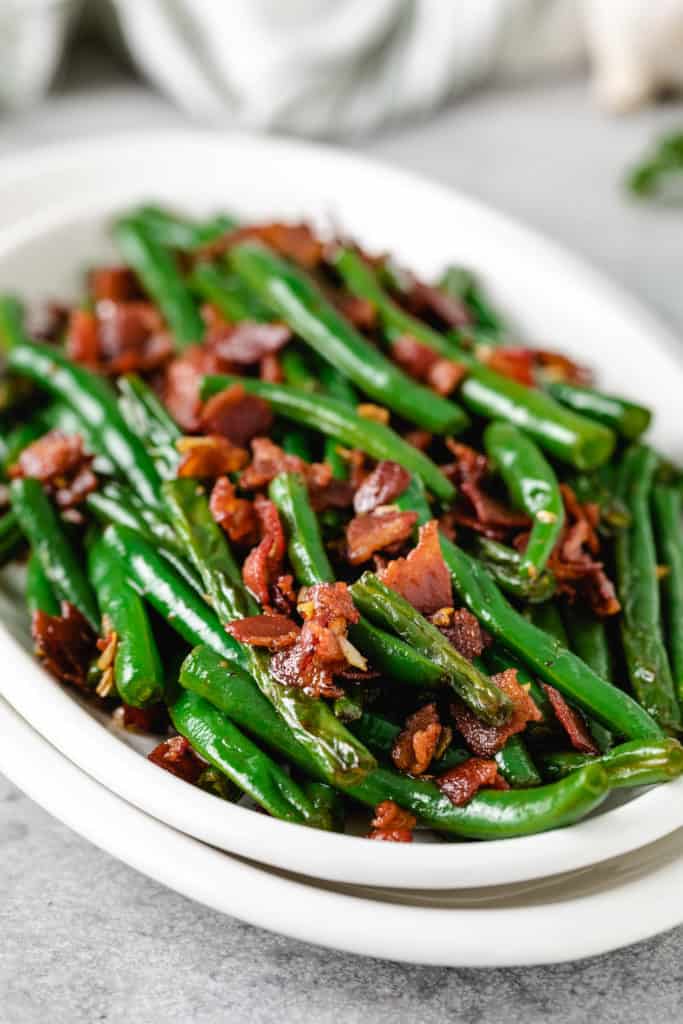 These Sautéed Green Beans are a simple veggie side that pairs perfectly with cod. They're pan fried in bacon grease and seasoned with fresh garlic, salt, and pepper for the ultimate comforting flavor.
To whip up this 15 minute side dish, simply prep cook bacon in a large skillet, then use that same skillet to sauté the fresh green beans.
Add the seasonings, then serve topped with crispy crumbled bacon. Who knew so much flavor could come from just 5 ingredients?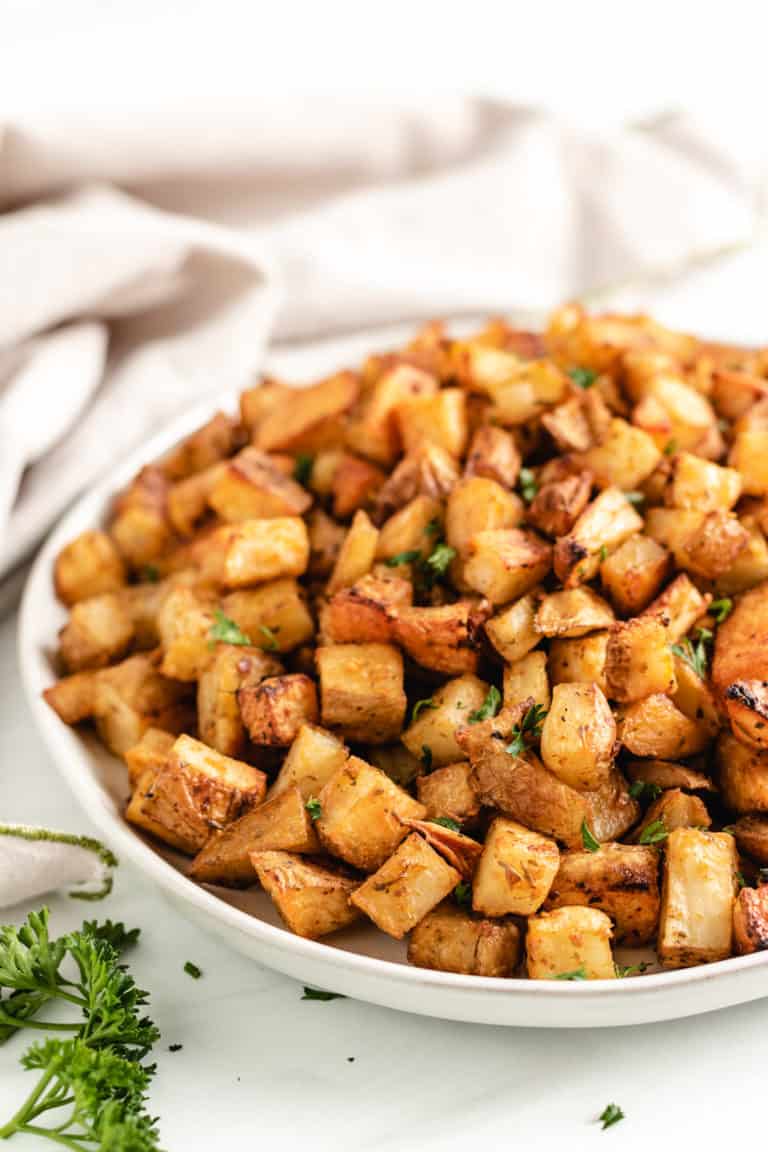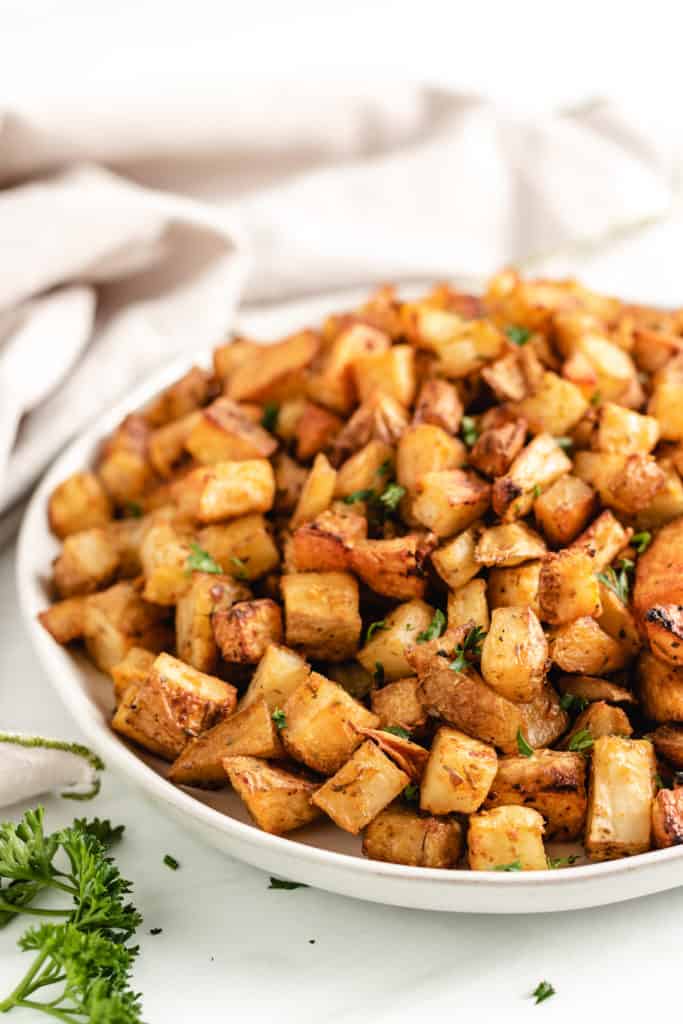 Roasted Potatoes are a simple and versatile side dish that require just a few ingredients.
Cubed russet potatoes are seasoned with your favorite dried herbs, garlic powder, paprika, salt, and pepper, then roasted at high heat until soft and fluffy with crispy edges.
This easy side dish goes with everything and requires just 10 quick minutes of hands-on time.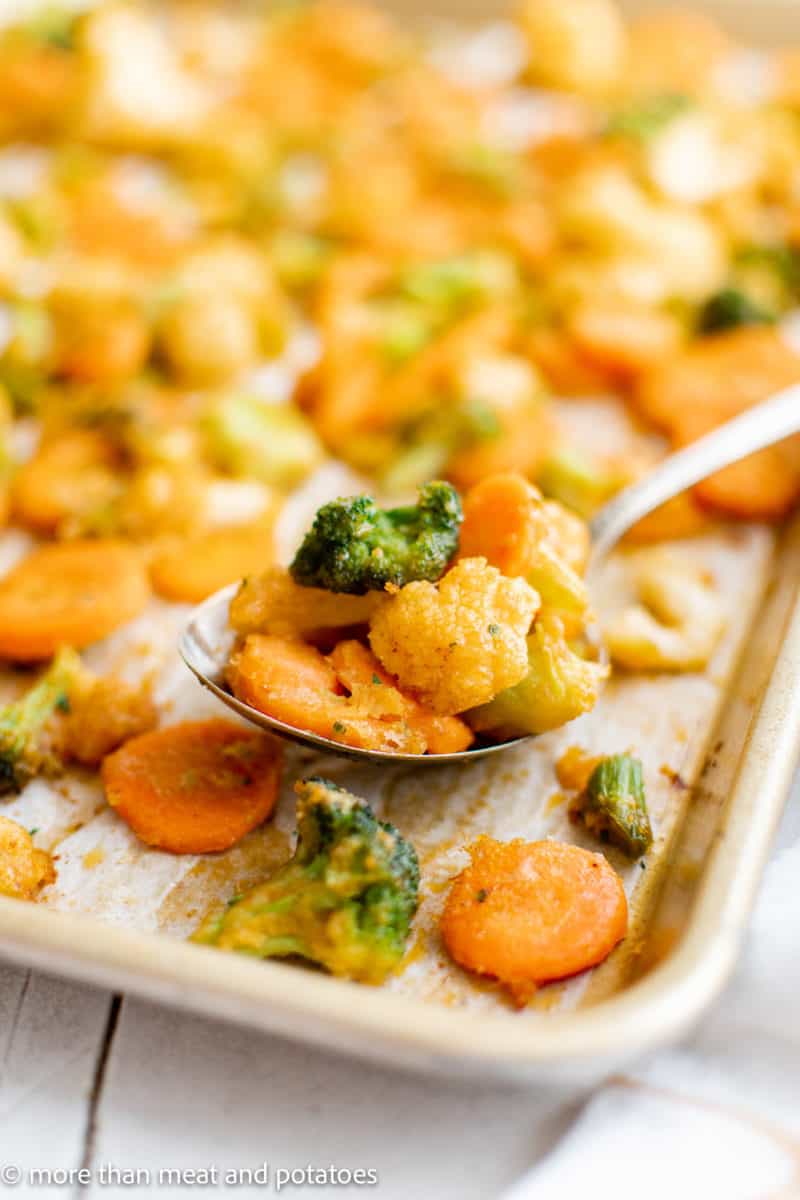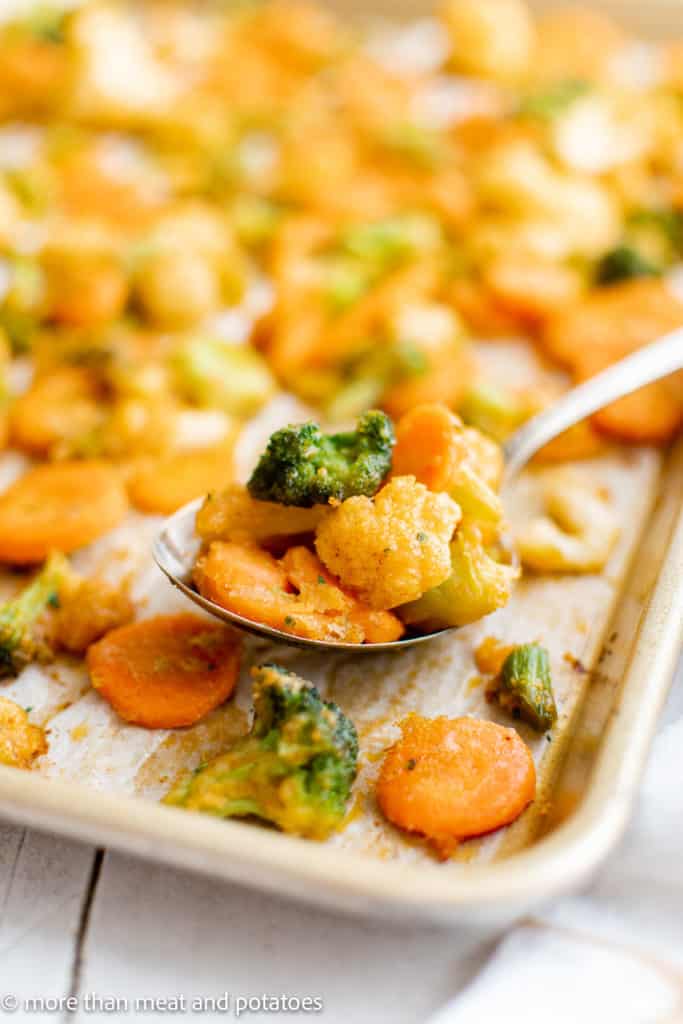 No fresh veggies on hand? These Roasted Frozen Vegetables are the perfect easy and versatile side dish from frozen. And they're just as crispy as fresh roasted veggies.
This simple side is made with California-style frozen veggies (cauliflower, carrots, and broccoli) seasoned with parmesan cheese, onion powder, garlic powder, salt, and paprika, then roasted until crisp-tender.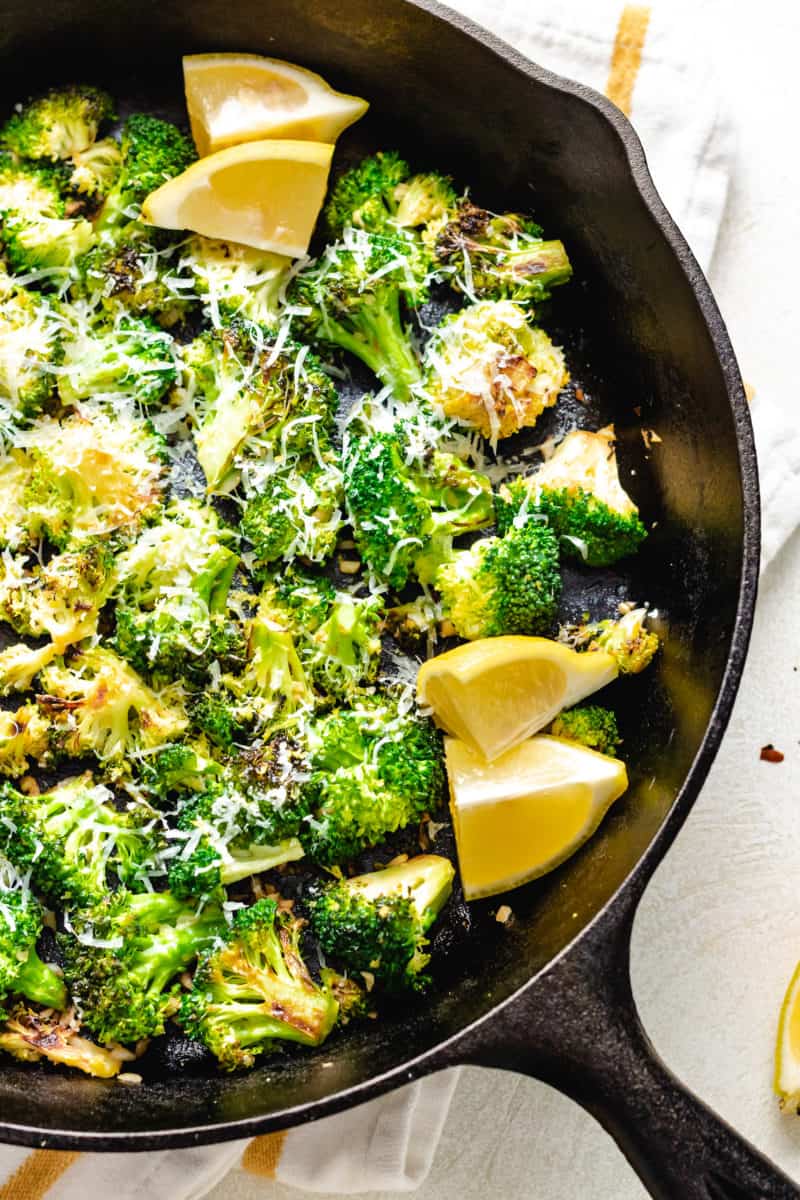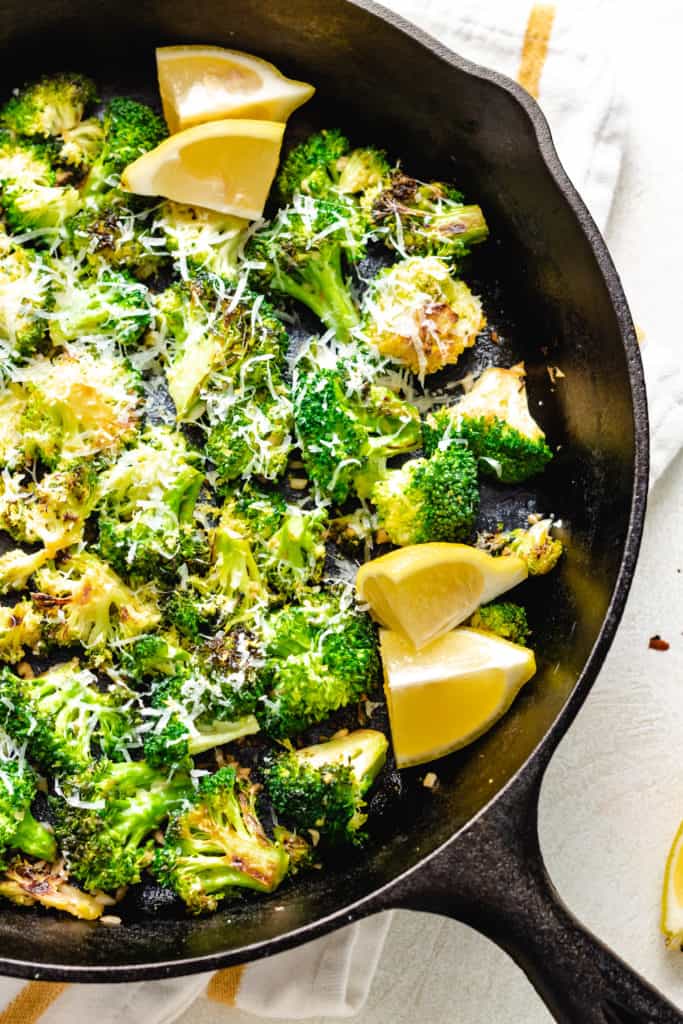 Sautéed Broccoli is a classic side dish that pairs well with pretty much anything. And this recipe for sautéed broccoli is practically perfect in every way.
It's fresh broccoli florets seasoned with garlic, lemon, and parmesan plus a sprinkle of red pepper flakes for a little bit of heat. Enjoy this easy side dish with your favorite cod recipe or serve it with any of your favorite entrees.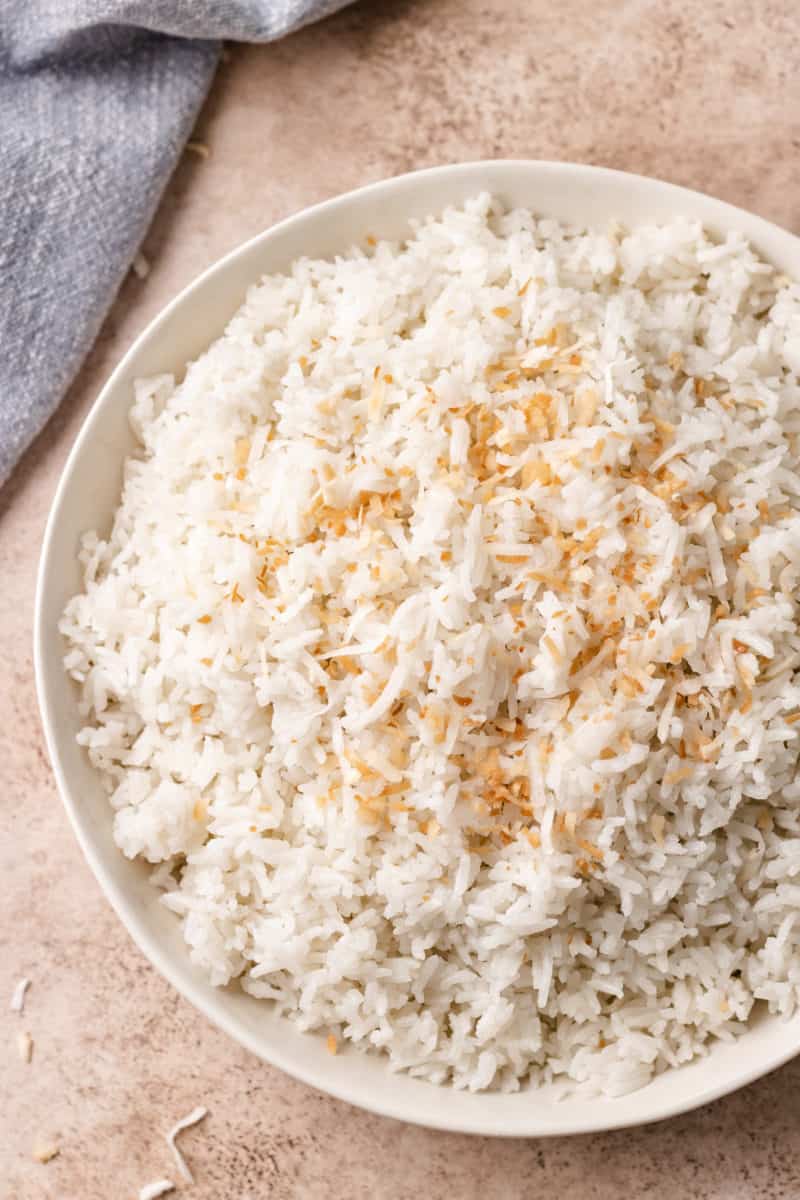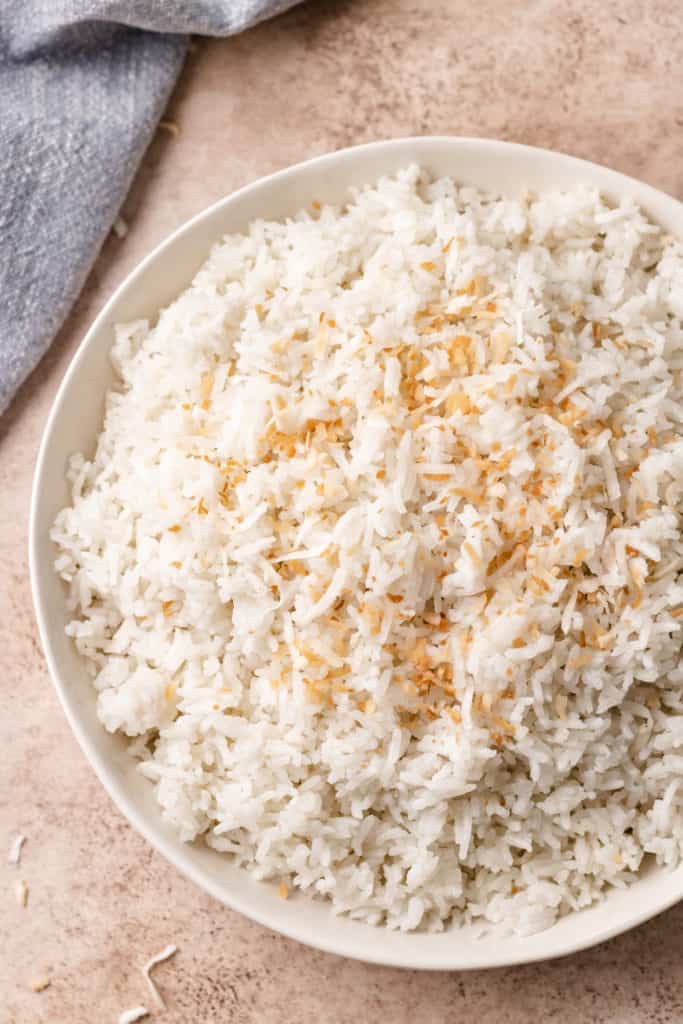 Switch things up a little bit with this flavorful twist on plain rice. This recipe is made with long-grain jasmine rice moistened and flavored with coconut milk, coconut water, and a touch of sugar.
This simple rice dish is ready in under 30 minutes, sweet and creamy, and a total hit every time. It pairs particularly well if your cod recipe has a tropical flair.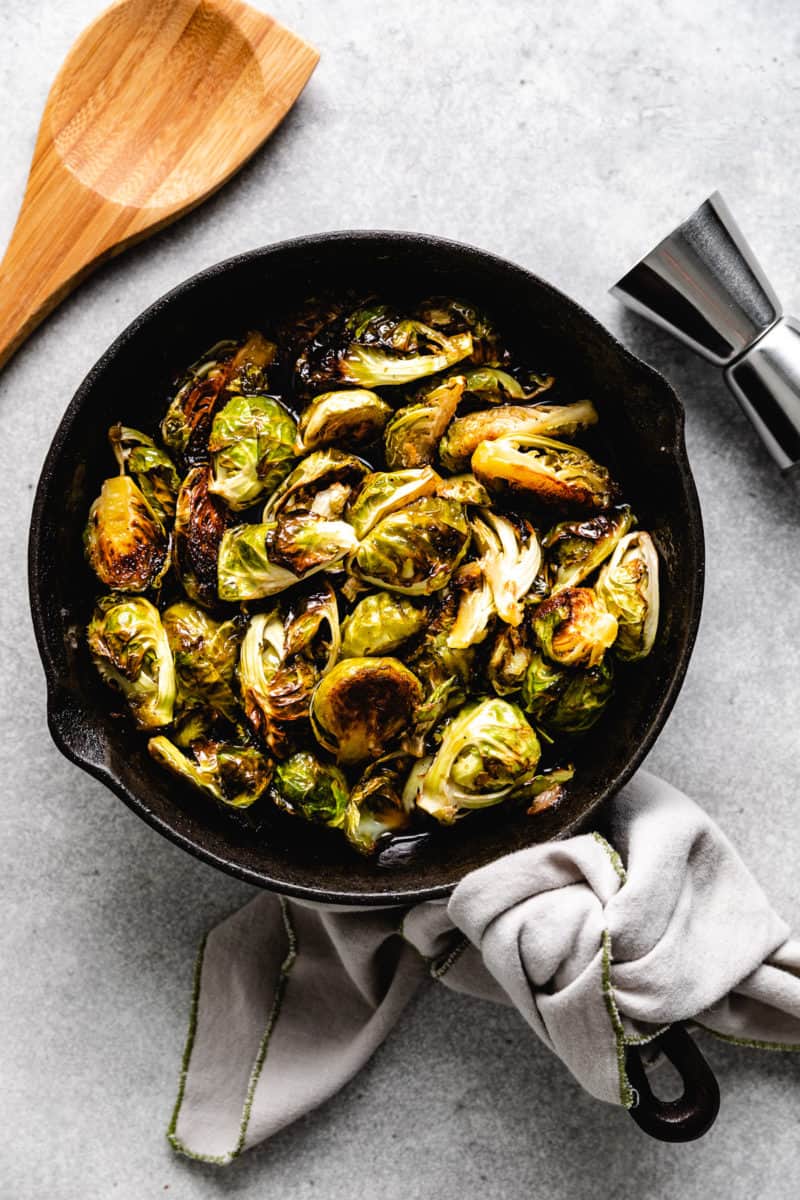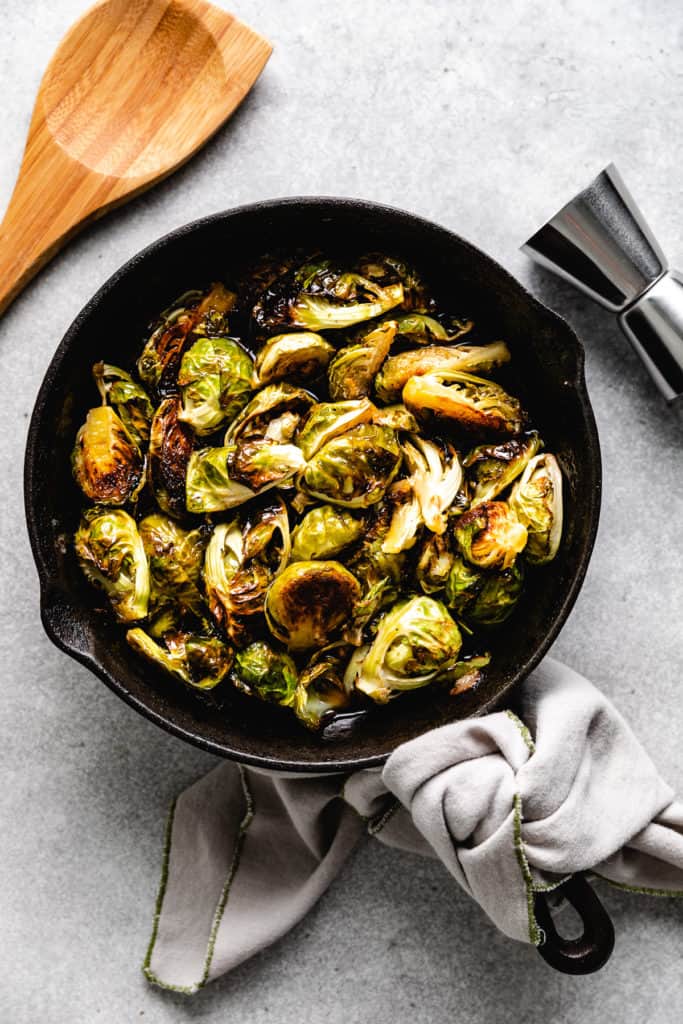 Take your classic roasted brussels sprouts to the next level with these Maple Bourbon Brussels Sprouts. They're roasted to perfection and smothered in a sweet, tangy balsamic bourbon maple glaze.
Just 15 minutes of prep and 7 simple ingredients needed for this simple side dish with incredible flavor.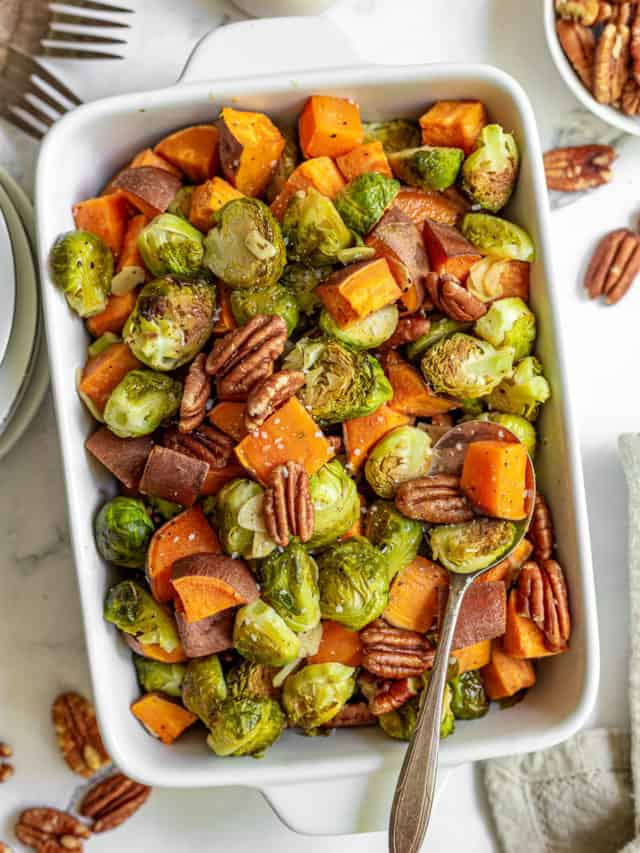 These Roasted Brussels Sprouts and Sweet Potatoes are the perfect fall side dish…although they make an excellent cod pairing any time of the year.
Fresh brussels sprouts and sweet potatoes are tossed with maple syrup, garlic, and seasonings, then roasted until sweet, caramelized, crisp-tender, and mouth-wateringly delicious.
Finish them off with a sprinkle of chopped pecans and dig in!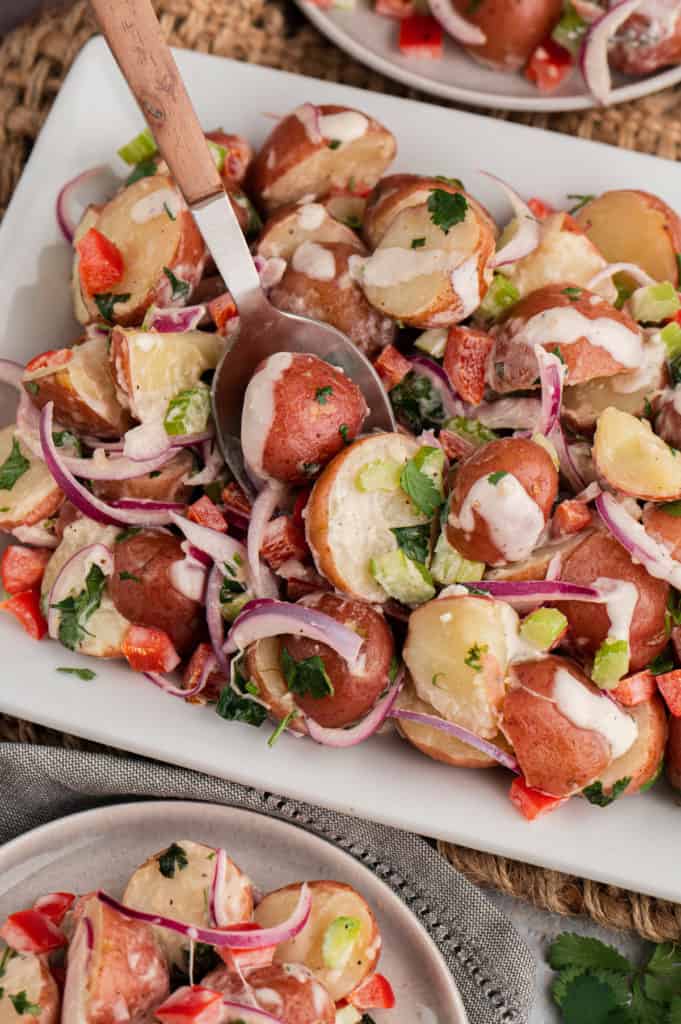 Red Potato Salad is the perfect combination of flavors and textures to pair with any of your favorite summer-y meals…and it makes an excellent side dish for one of our favorite summer meals, baked cod!
This perfect potato salad is loaded with baby red potatoes, red onion, pepper, celery, and fresh cilantro tossed in a creamy, tangy, and flavorful dressing. Just 20 minutes to prep!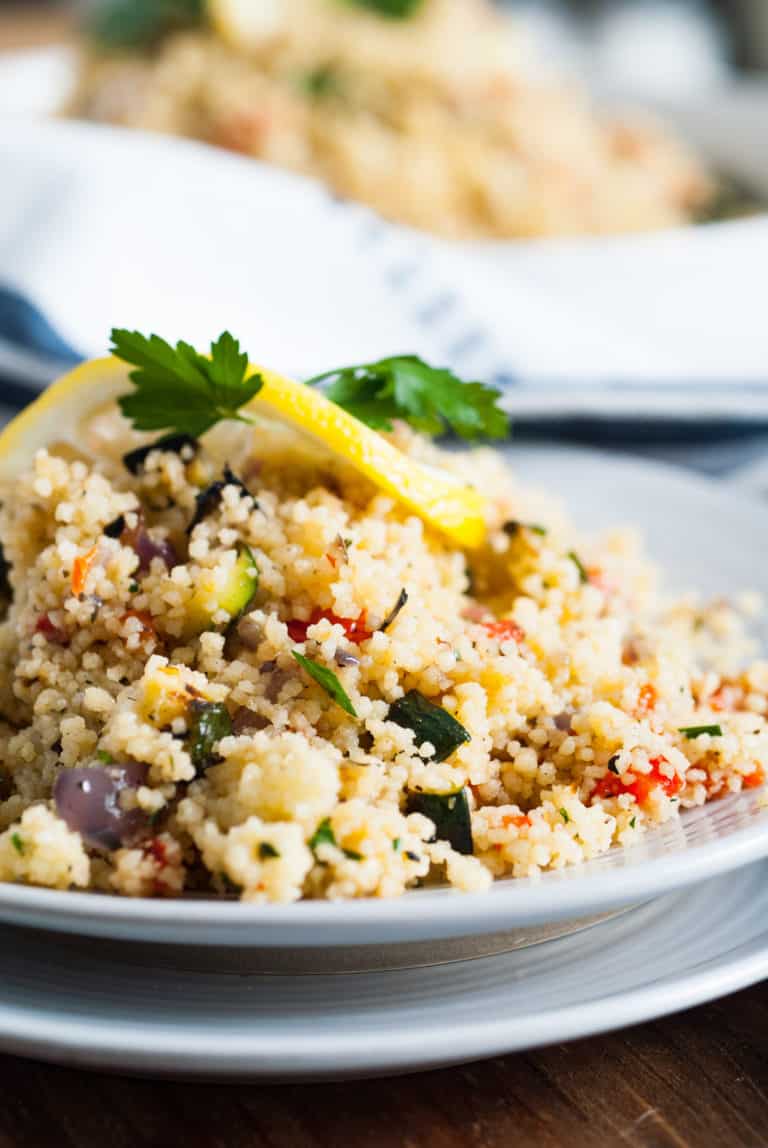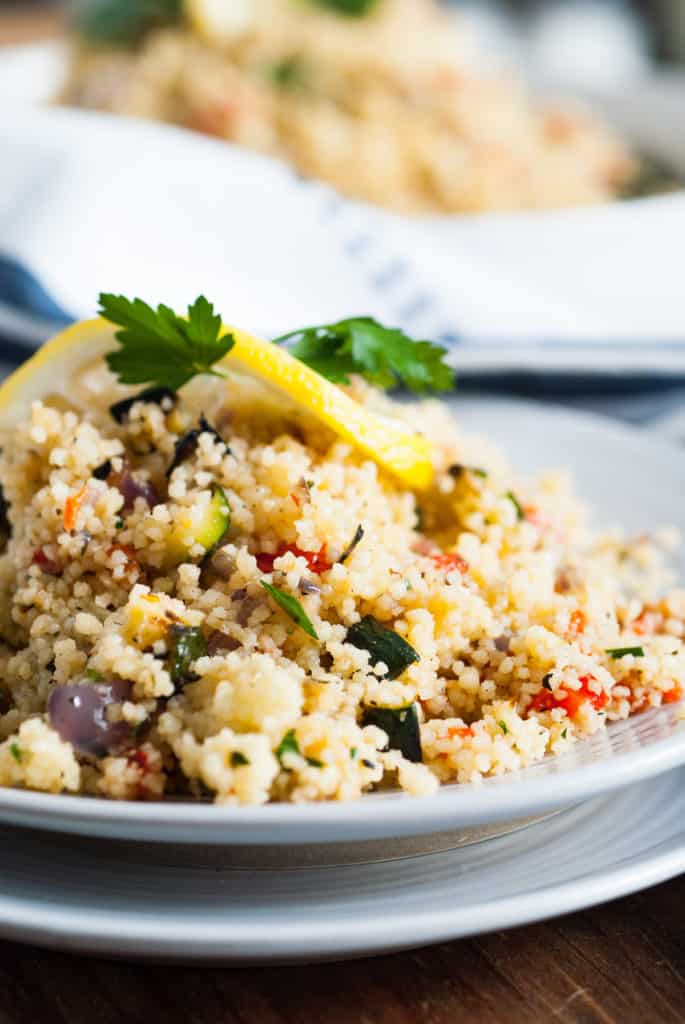 Colorful vegetables and perfectly cooked couscous? Side dishes don't get better than this one. It's simple, fresh, so tasty, and so versatile.
This couscous recipe is packed with the perfect combination of grilled red bell pepper, red onion, and zucchini, then flavored to perfection with red wine vinegar, lemon, Italian seasoning, red pepper flakes, and more.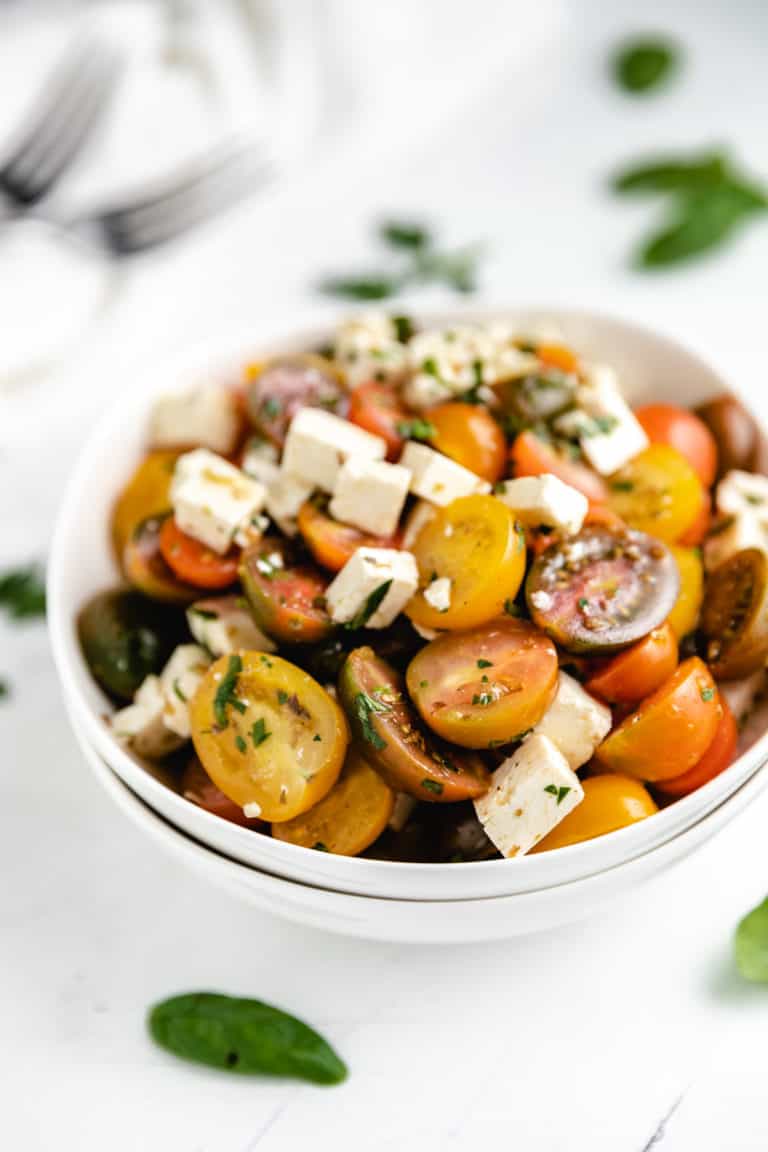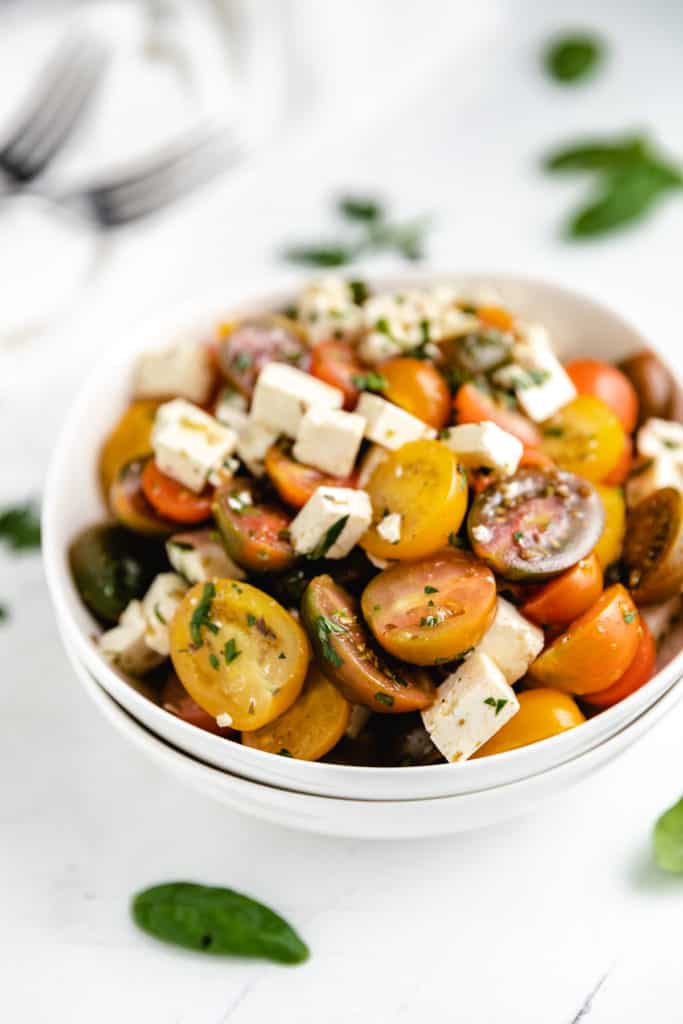 Whip up the best summer side dish with this tomato salad with feta. It's a decadent side dish made using just 5 ingredients along with a sprinkle of salt and pepper.
This fresh salad recipe is loaded with sweet baby tomatoes tossed with salty feta, fresh herbs, and a tangy white wine vinaigrette.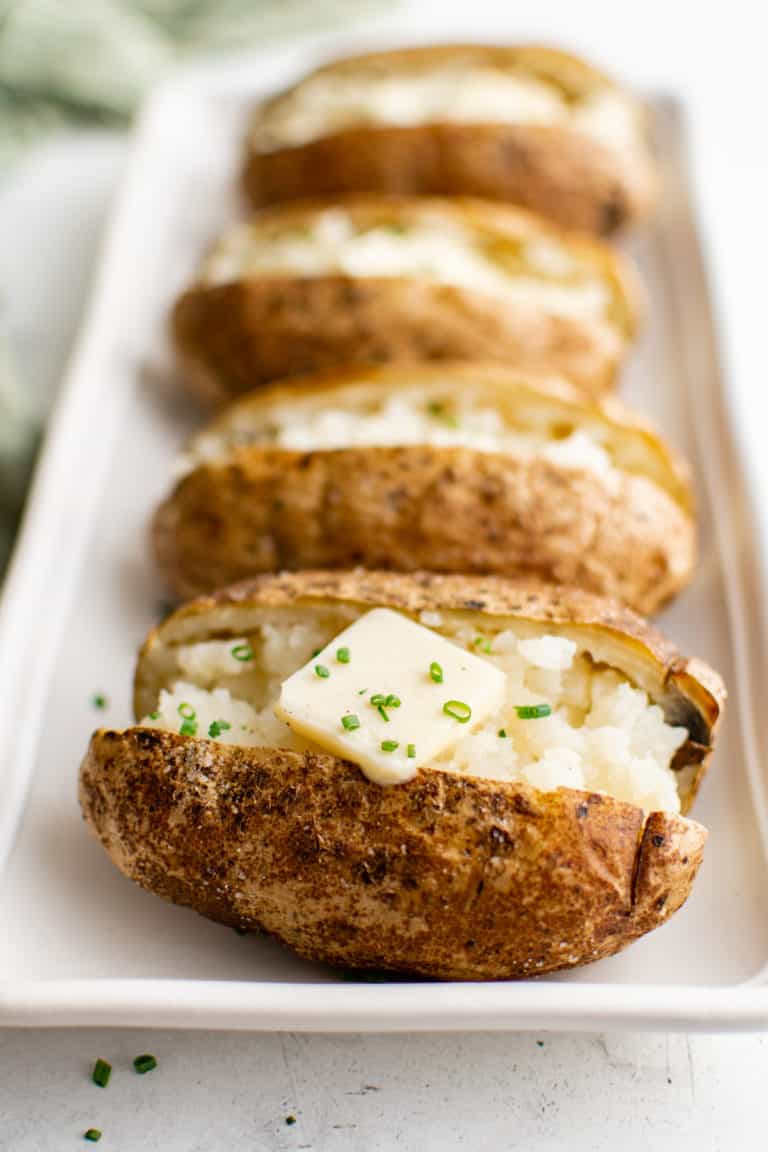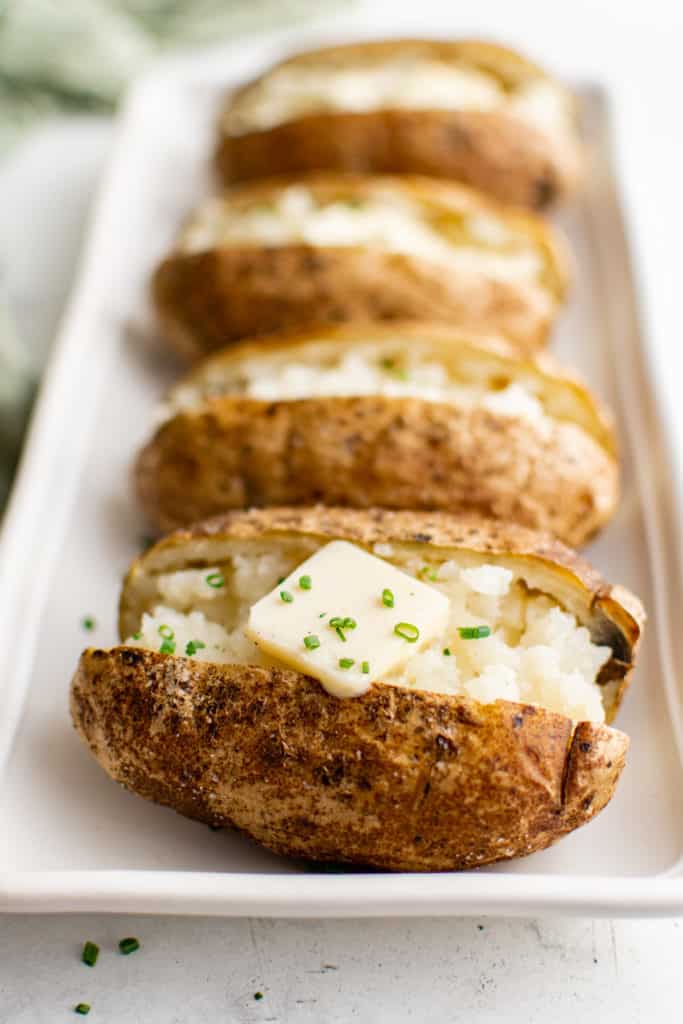 You can't go wrong with classic Baked Potatoes with your meal. They're simple, they're fluffy, they're buttery, and they're so tasty.
To make this baked potato recipe, simply season Russet potatoes with olive oil, salt, and pepper, pop them in the oven to bake, then serve them plain or load them up with butter, chives, sour cream, or our baked potato seasoning.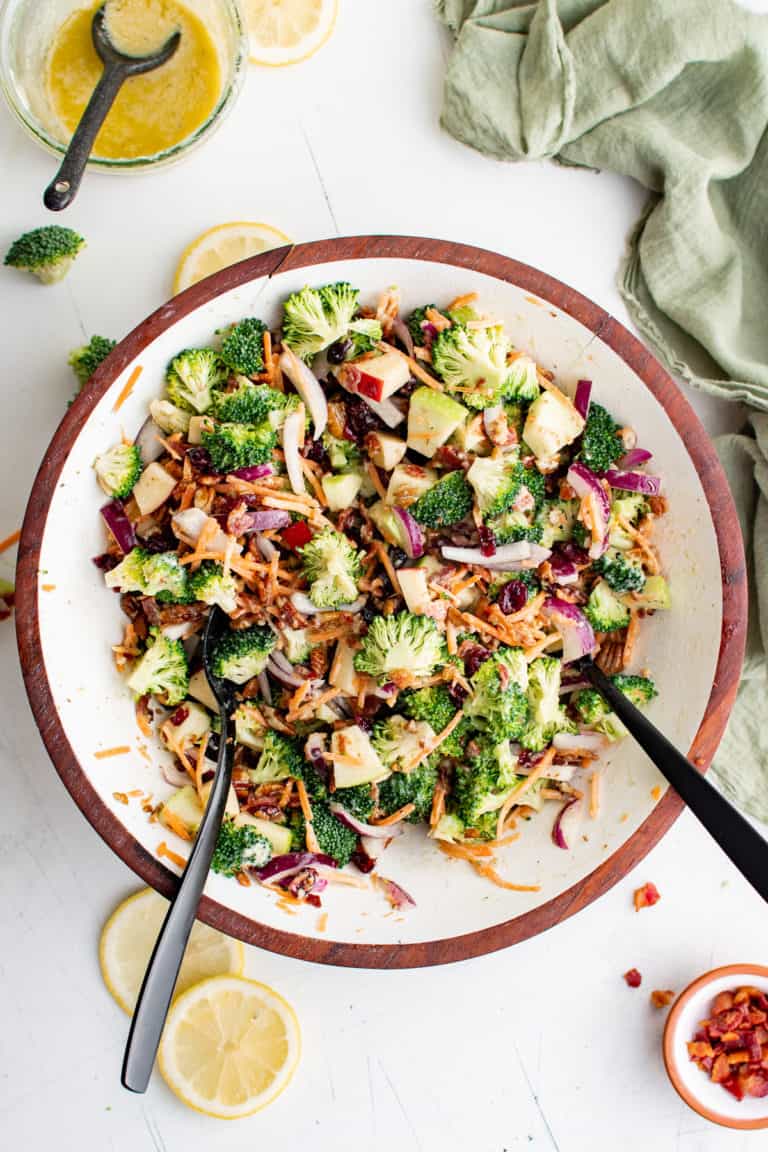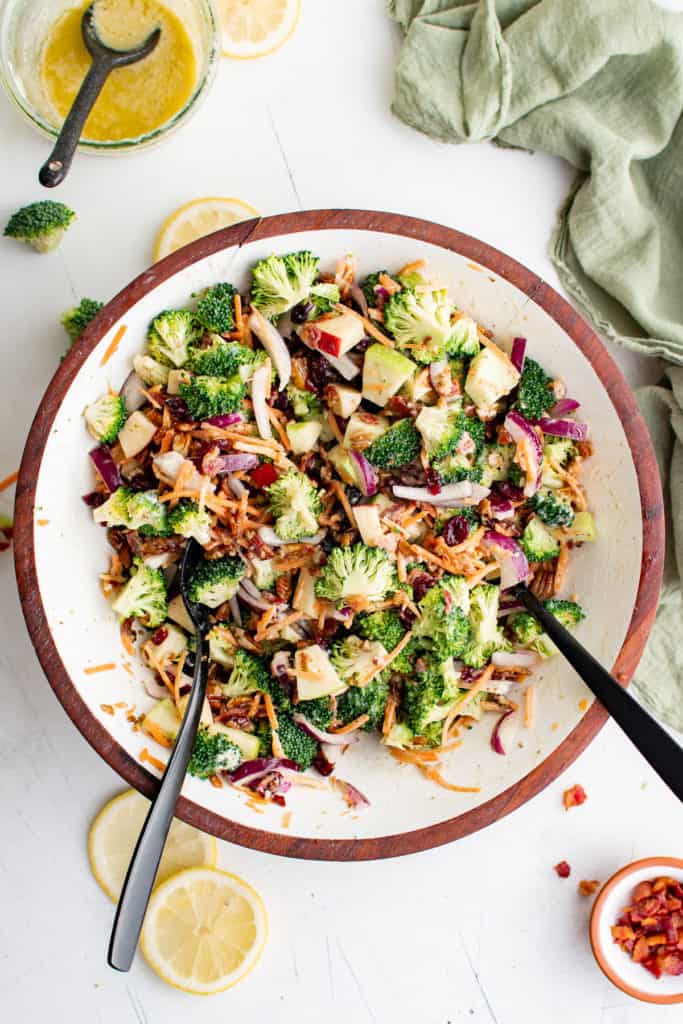 Broccoli Salad is cold, crunchy, and perfect for summer. It's a colorful blend of broccoli, carrots, red onion, apple, pecans, dried cranberries, and bacon bits.
So many flavors all tied together perfectly with a creamy, sweet, and tangy mayonnaise-based dressing.
Whip this fresh and flavorful salad up and serve it immediately or prep it in advance for an even better flavor!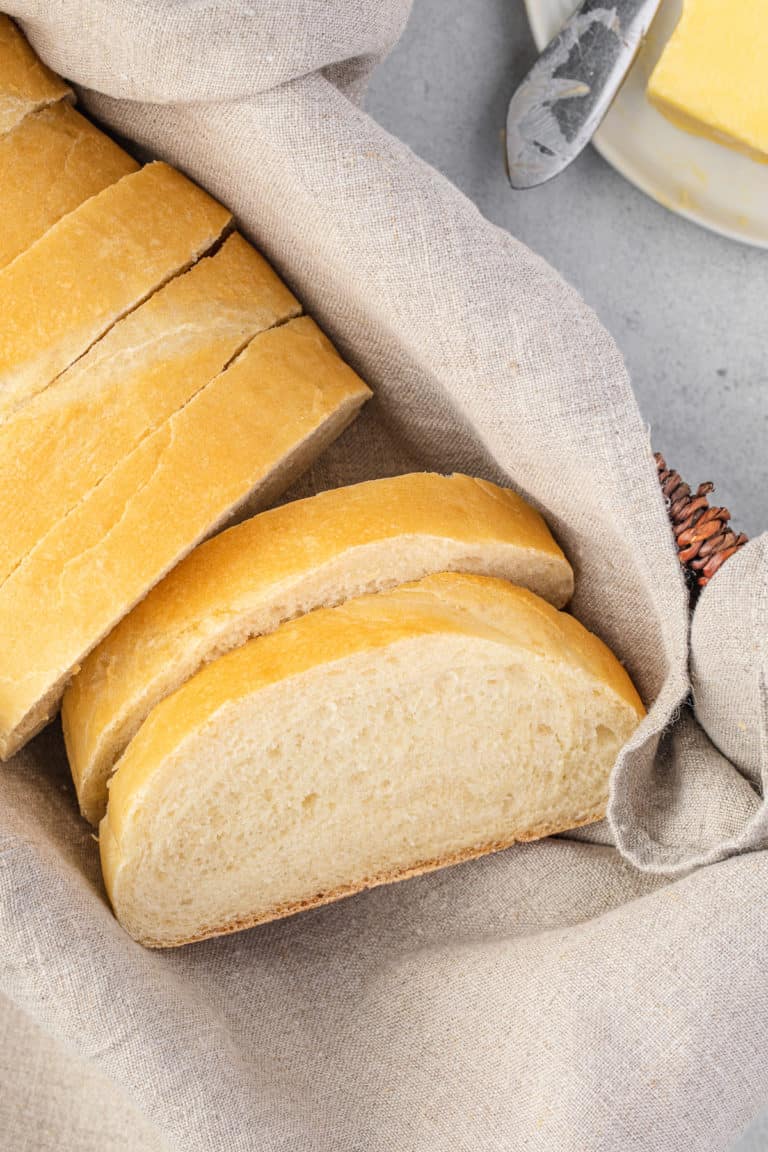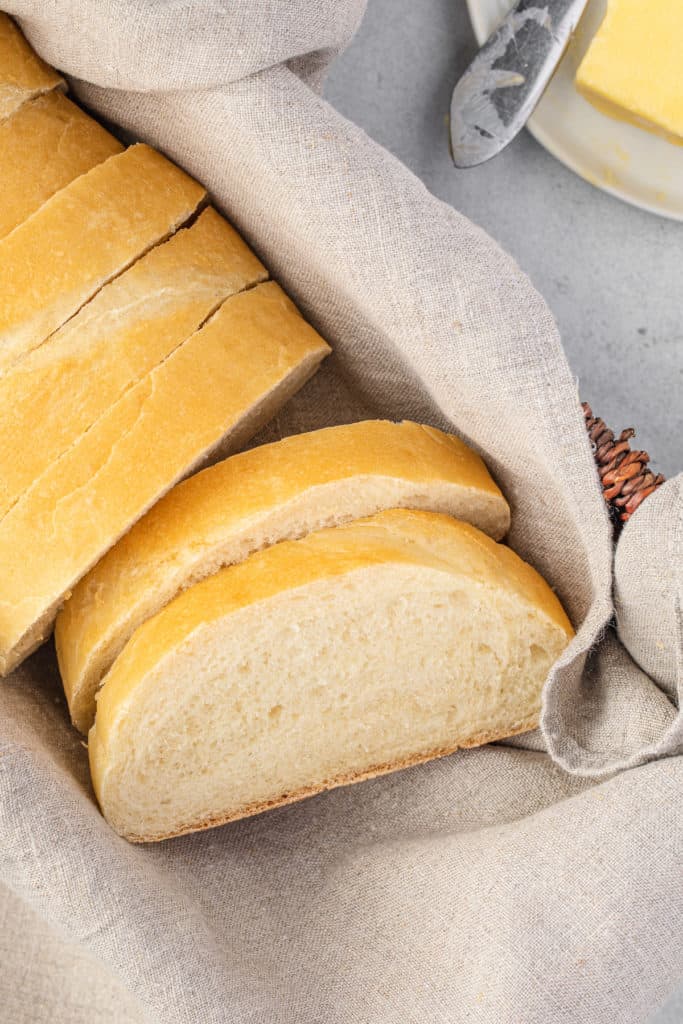 Who doesn't love a thick and fluffy slice of bread to serve with dinner? This Italian Bread is a simple recipe made with just flour, sugar, water, yeast, egg white, and oil…and the result is amazing.
This made-from-scratch bread takes just 15 minutes to prepare. Serve it plain, toasted, or turn it into garlic toast. You can't go wrong!
This recipe for Roasted Asparagus and Brussels Sprouts is the perfect pairing for any meal. It's fresh brussels sprouts and asparagus roasted at high heat until deliciously crisp-tender, then seasoned with a simple and flavorful blend of seasonings.
Prep and season the veggies, then start by roasting the brussels sprouts alone. After 10-15 minutes, add the asparagus and roast for an additional 10 minutes.
Looking for Other Side Dish Ideas?
You may find something here:
Don't forget to save these recipes for later!