Wondering What to Serve with Pineapple Pork Chops? Look no further! We have mouth-watering sides like roasted potatoes and garlic mashed potatoes to complement any pineapple pork chop recipe. Elevate your dinner game with the best side dishes that are easy to make and guaranteed to impress.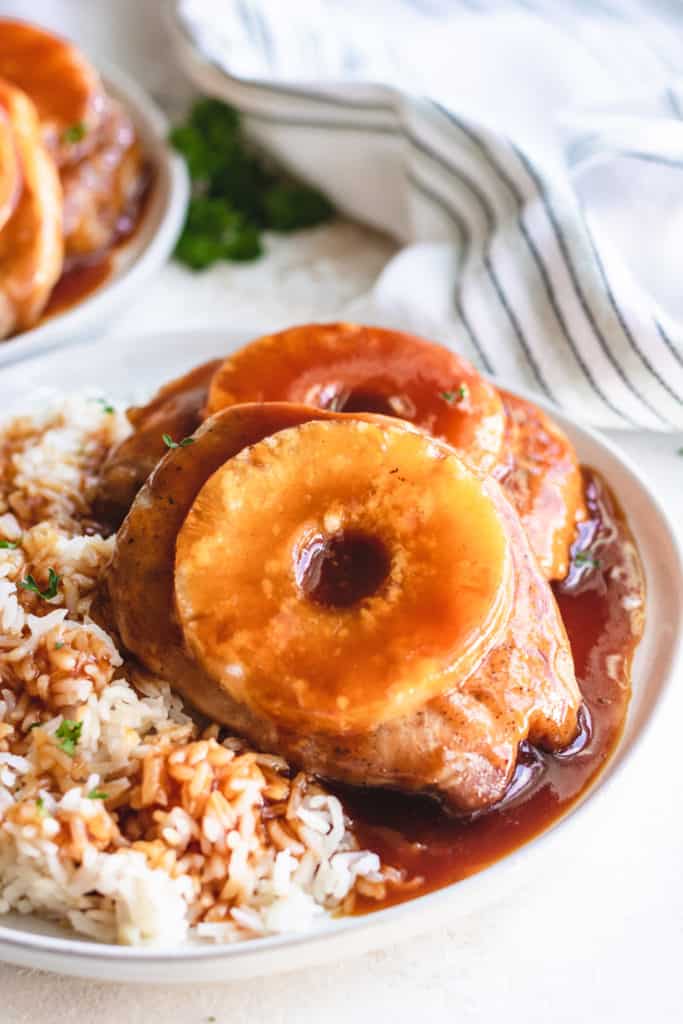 What are Pineapple Pork Chops?
Imagine sinking your teeth into a baked pork chop, marinated in a tangy and irresistible mixture of pineapple juice, brown sugar, soy sauce, and ketchup.
The flavors meld together perfectly creating a unique and mouth-watering marinade that sets these tender pork chops apart from any you've ever tasted.
The boneless center-cut pork chops are topped with sweet pineapple rings, a spoon of brown sugar, and a pat of butter giving them the best flavor!
After the pork chops finish cooking, we use the remaining marinade to make a sweet teriyaki sauce for drizzling. It's the perfect combination of flavors!
What is the best oven temperature for baking pork chops?
Cooking pork chops in the oven can be a delicious and easy way to prepare them.
The best oven temperatures for baking pork chops are generally around 350°F - 375°F, but this may vary depending on the thickness of the meat, whether it is bone-in or boneless, and the type of oven used.
What is a safe internal temperature for pork chops?
The USDA recommends cooking pork chops to a safe internal temperature of 145°F, followed by a 3-minute rest time. Reaching this temperature is essential because it ensures that harmful bacteria are destroyed.
Using an instant-read meat thermometer is the most reliable way to accurately measure the internal temperature of your pork chops.
Can you use bone-in pork chops in a baked pineapple pork chops recipe?
Yes, you can definitely use bone-in pork chops for a baked pineapple pork chops recipe!
Bone-in pork chops will take a bit longer to cook than boneless, so you'll want to adjust the cooking time accordingly.
If you're using bone-in pork chops, I recommend adding a few minutes of cooking time and checking the internal temperature with a meat thermometer to make sure they're cooked through.
Here's What We Like to Serve with Pineapple Pork Chops:
These are some of our favorite side dish recipes that pair well with pineapple pork chops. They're tasty, easy to make, and the whole family will be asking for seconds!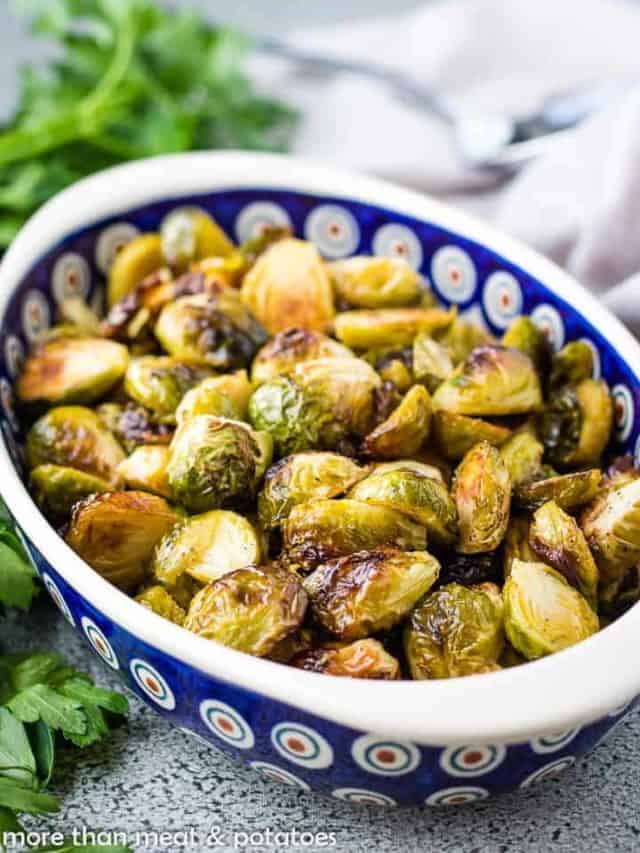 Roasted brussels sprouts make a fantastic side dish for baked pineapple pork chops, and there are several reasons why they're a perfect pairing.
First, the flavor of roasted brussels sprouts complements the sweet and tangy profile of pineapple pork chops beautifully.
Next, let's talk about texture. Roasted brussels sprouts offer a wonderful contrast to the juicy and tender pork chops.
With their crispy outer leaves and tender, soft centers, brussels sprouts provide a crunch that pairs wonderfully with the melt-in-your-mouth pork.
Instant Pot brown rice is a versatile and wholesome grain that not only provides a base for your meal but also complements the sweet and tangy flavors of pork chops. The taste of brown rice balances the sweetness of the pork chops.
Preparing Instant Pot brown rice couldn't be easier, and it's a fantastic option for busy weeknight dinners.
Just combine brown rice, water, and a pinch of salt in your Instant Pot, and let the pressure cooker work its magic.
In no time, you'll have perfectly cooked, fluffy brown rice ready to serve alongside your baked pork chops.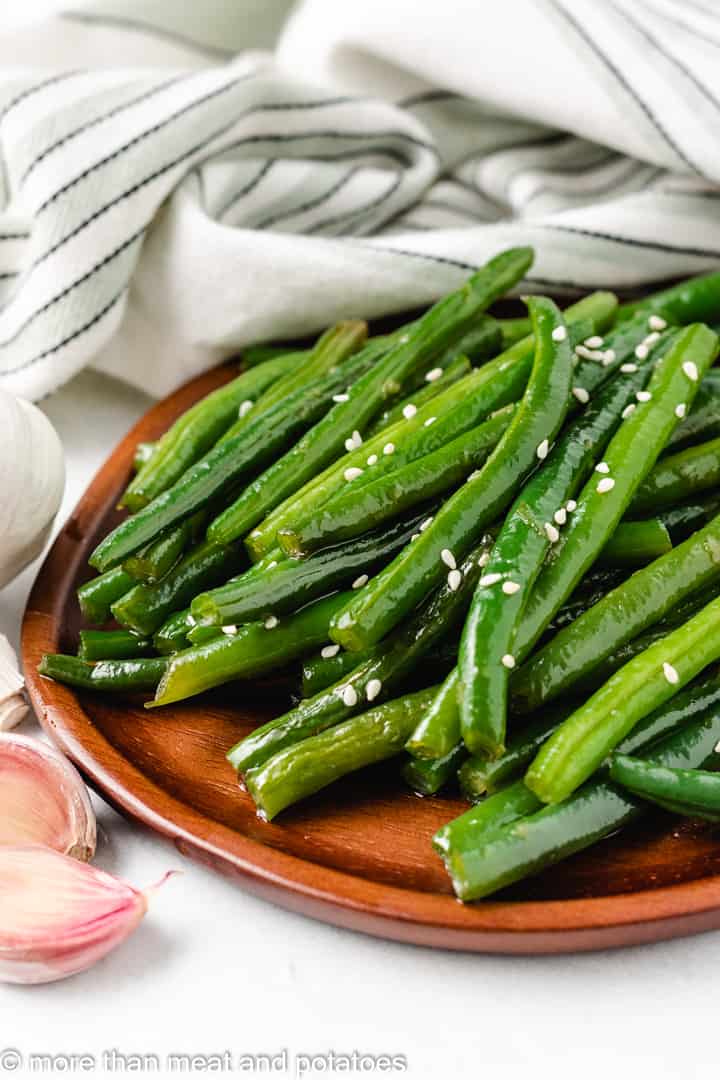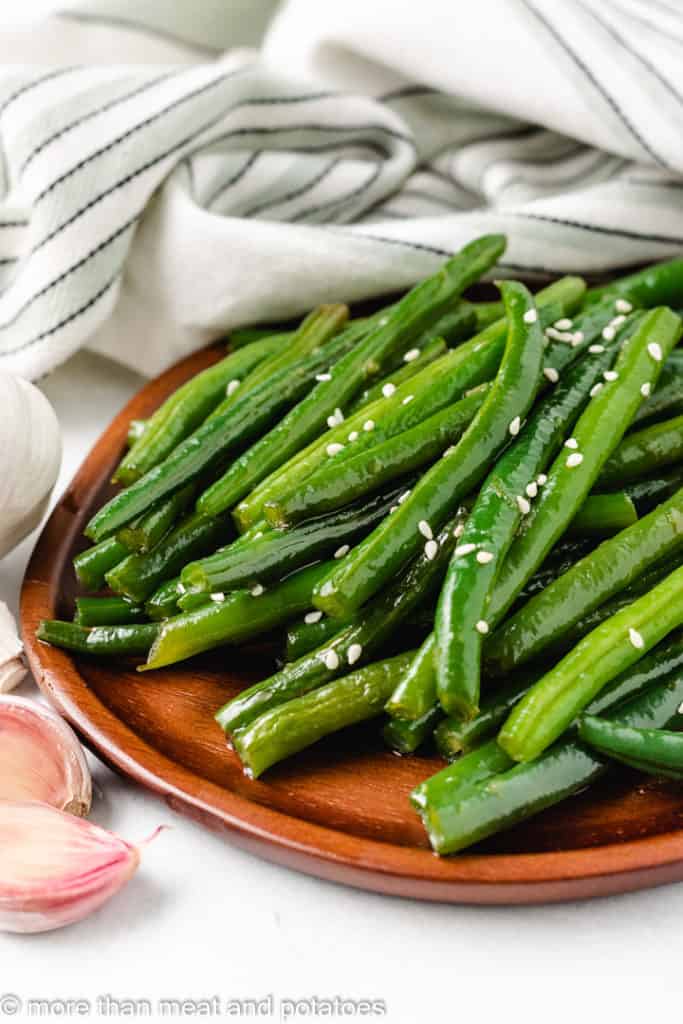 Honey garlic green beans are coated in a sweet glaze that works well with the rich, tropical flavors of pineapple pork chops. The combination of fresh, vibrant green beans and tender pork creates a fantastic pairing.
But it's not just the flavors that make this pairing so great; it's also the way they come together to create a complete, satisfying meal.
The honey garlic green beans add a delightful crunch that contrasts with the perfectly cooked pork chops, while their bright green hue adds a pop of color to your plate.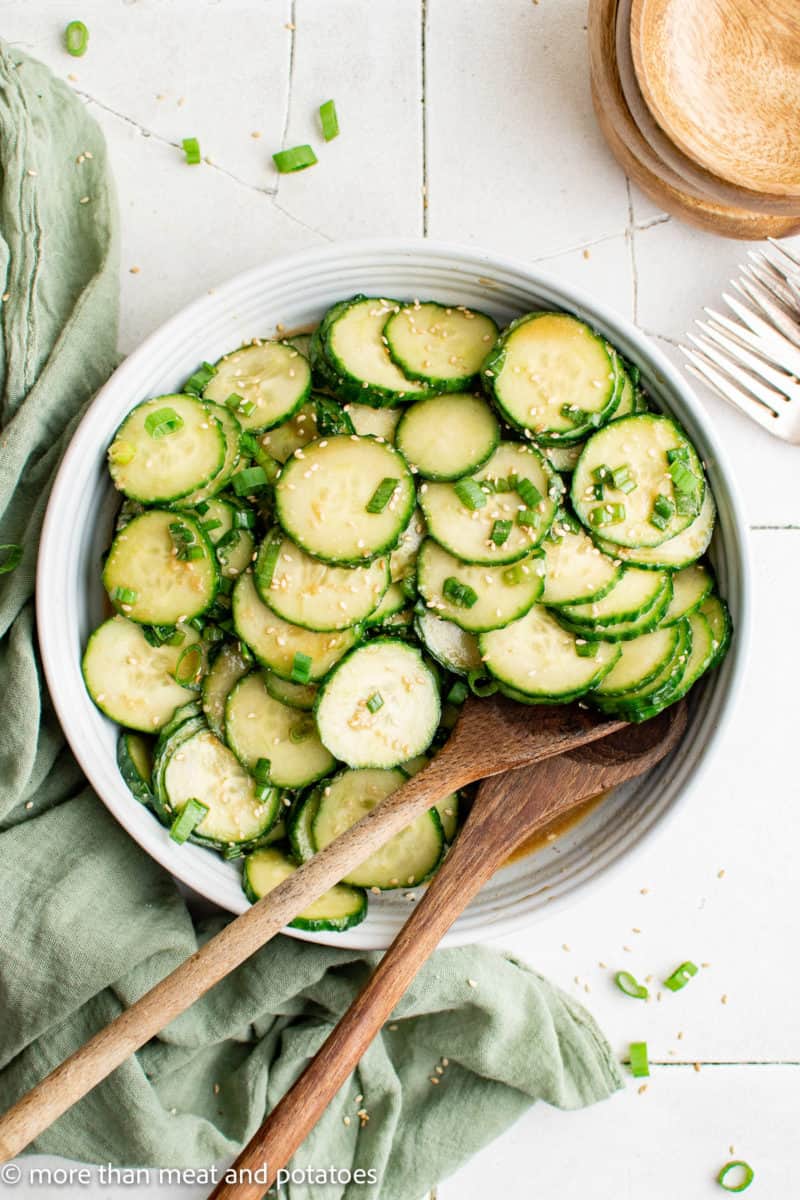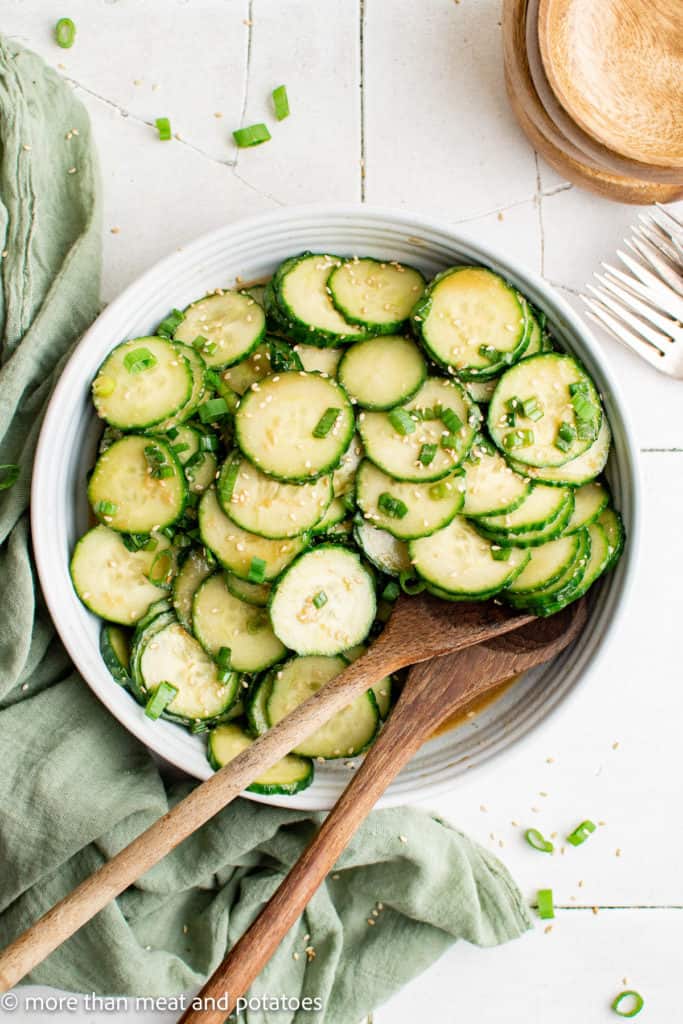 A cucumber salad tossed in an Asian-inspired soy dressing is the ideal side dish to serve alongside baked pork chops. This cucumber salad is light and fresh.
Not to mention, it's easy to prepare while the pork chops bake. This salad takes no time at all and won't leave you feeling over-full.
Its refreshing crunch, coupled with the umami-rich dressing, creates a meal that your family will love!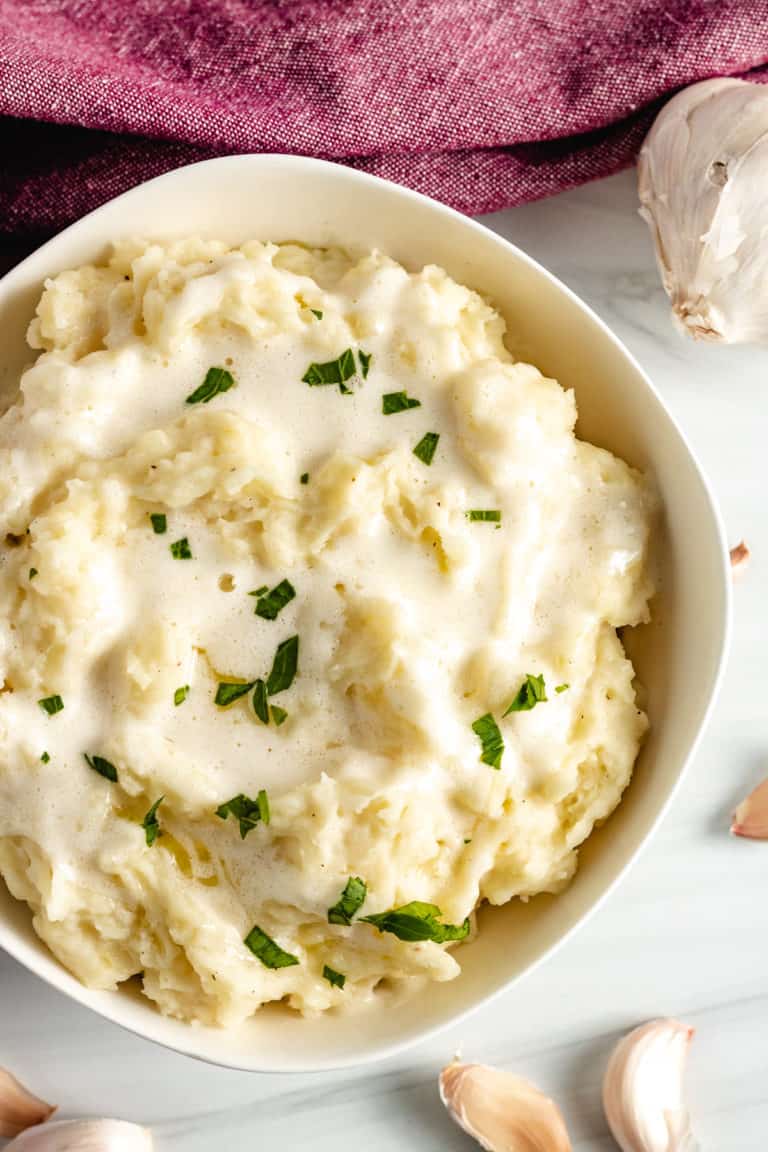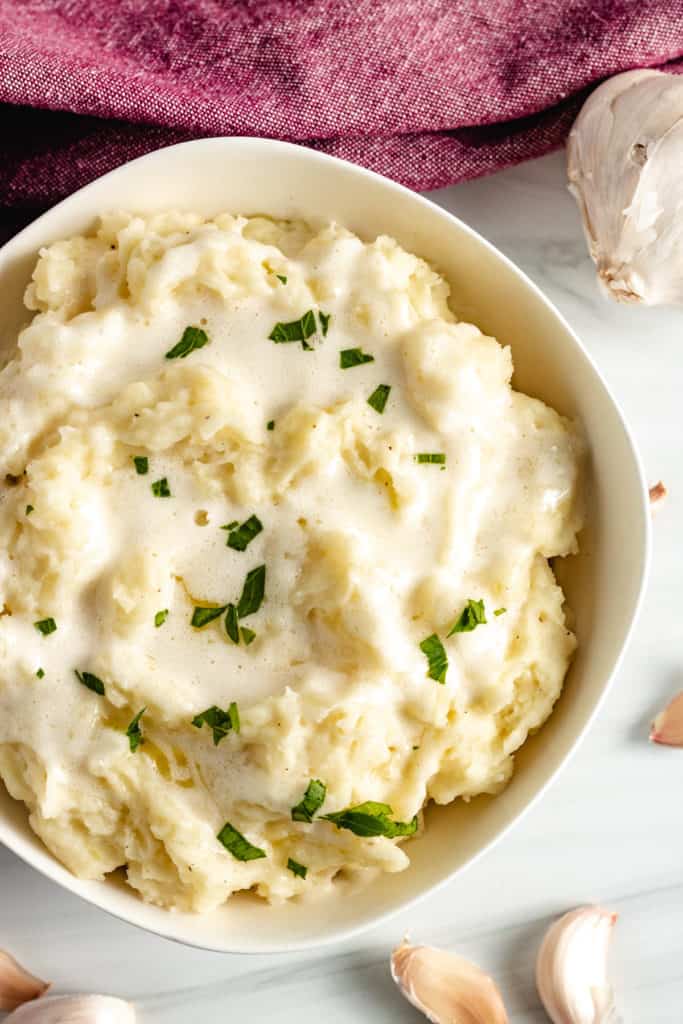 Garlic mashed potatoes are a classic comfort food that pair beautifully with the sweetness of pineapple pork chops. They create a well-balanced meal that everyone will enjoy.
The unique flavors, textures, and aromas of both dishes come together beautifully. The tender, juicy pork chops are infused with the sweet tanginess of pineapple, providing a burst of fruity flavor in each bite.
On the other hand, the garlic mashed potatoes offer a warm, savory contrast with their rich, buttery taste and velvety smooth texture. The combination of these two dishes are comfort food at its best!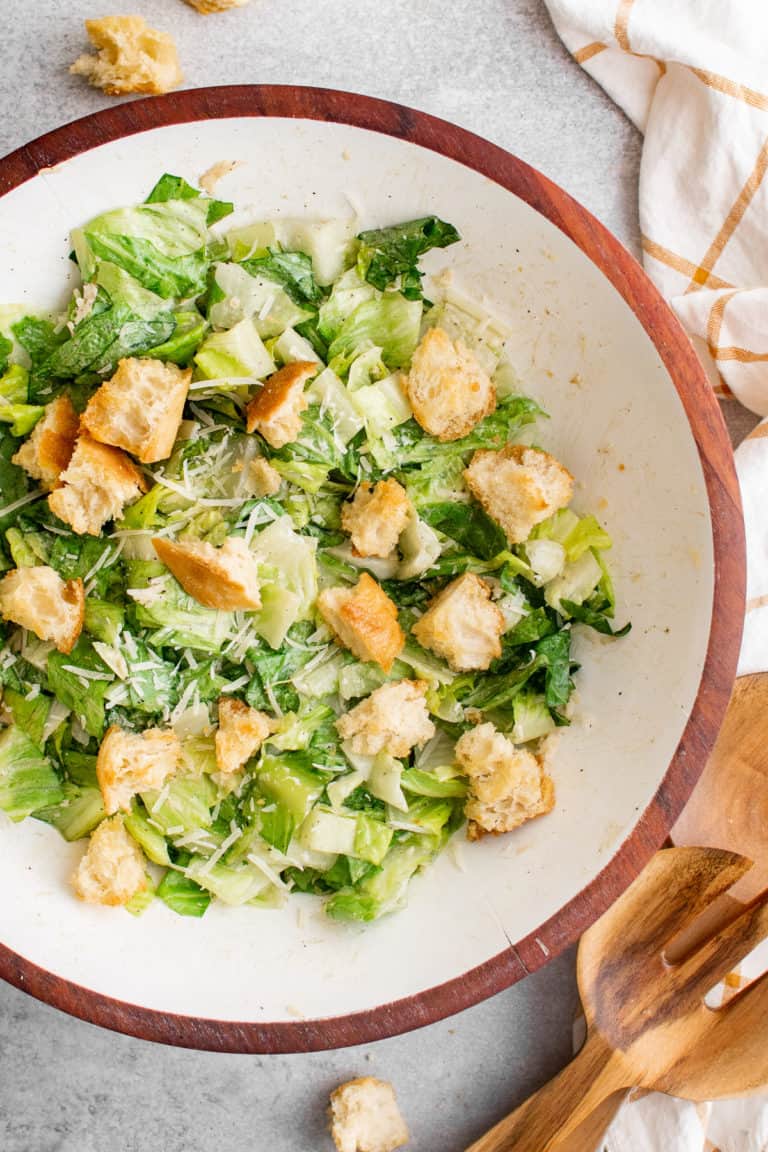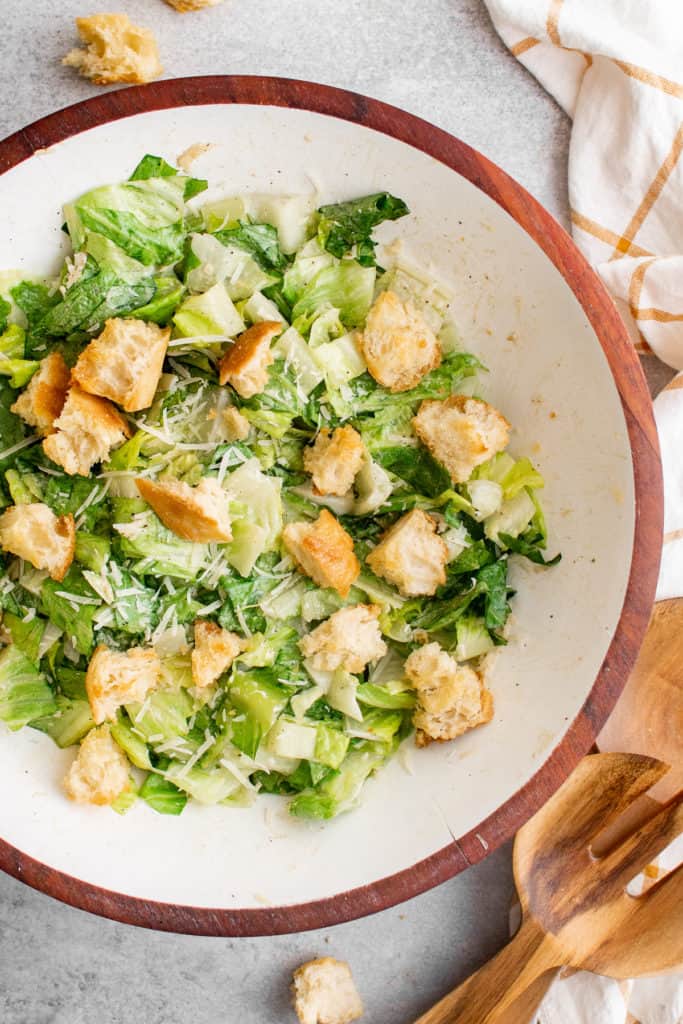 This classic and flavorful salad pairs is my favorite side dish on the entire list!
The creamy, garlicky dressing of Caesar salad provides a wonderful contrast to the fruity sweetness of the pineapple pork chops.
Additionally, the fresh, crunchy lettuce and croutons in the Caesar salad bring a satisfying textural contrast to the tender pork chops.
You can't go wrong with a Caesar salad and pork. So good!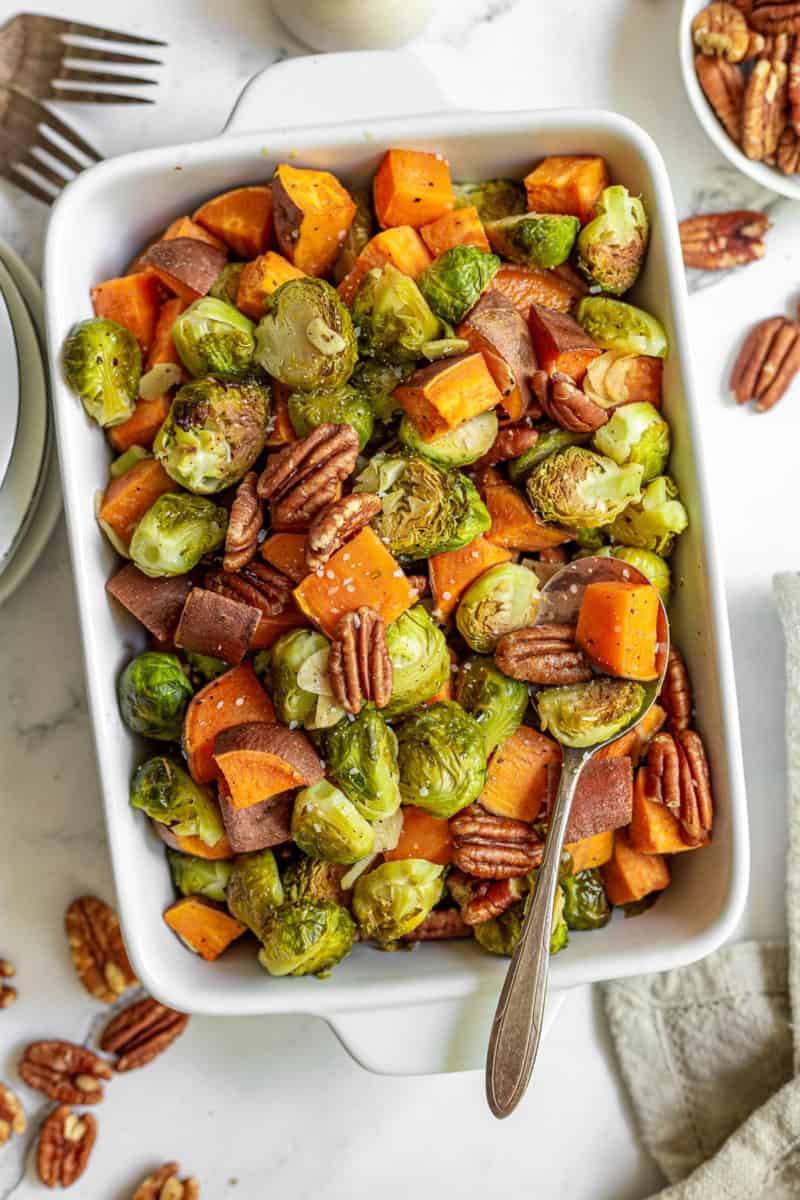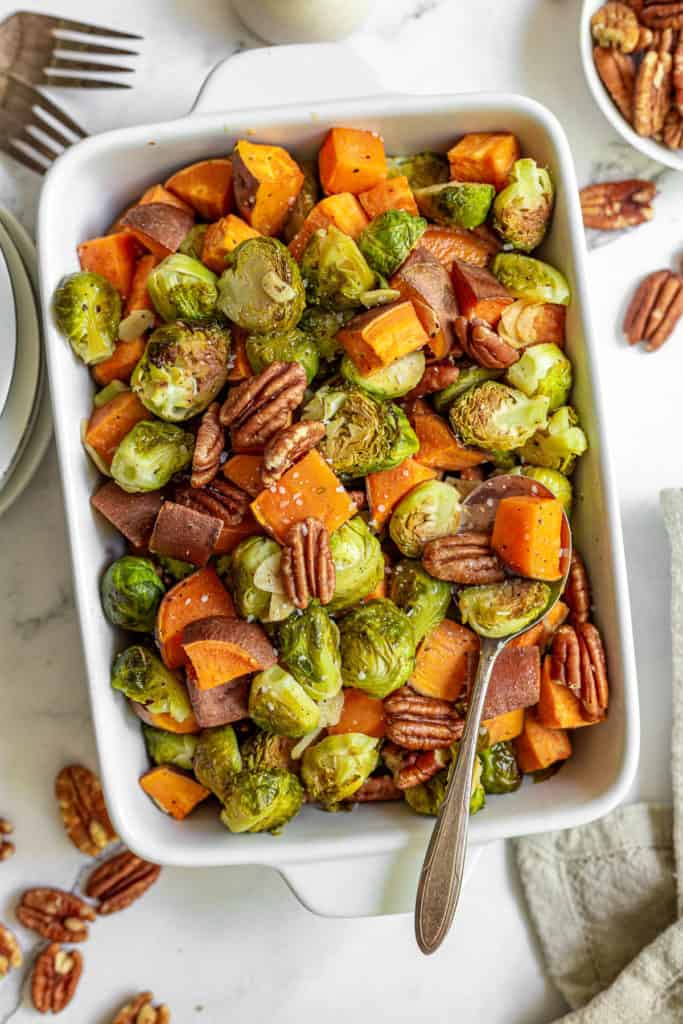 Roasted Brussels sprouts with sweet potatoes are another great pairing, complementing each other beautifully in both taste and cooking style.
The taste of roasted brussels sprouts pairs wonderfully with the natural sweetness of sweet potatoes, creating a blend of flavors that makes a tasty side dish for baked pineapple pork chops.
Both brussels sprouts and sweet potatoes become tender and caramelized when roasted, making them an ideal match for the pork chops.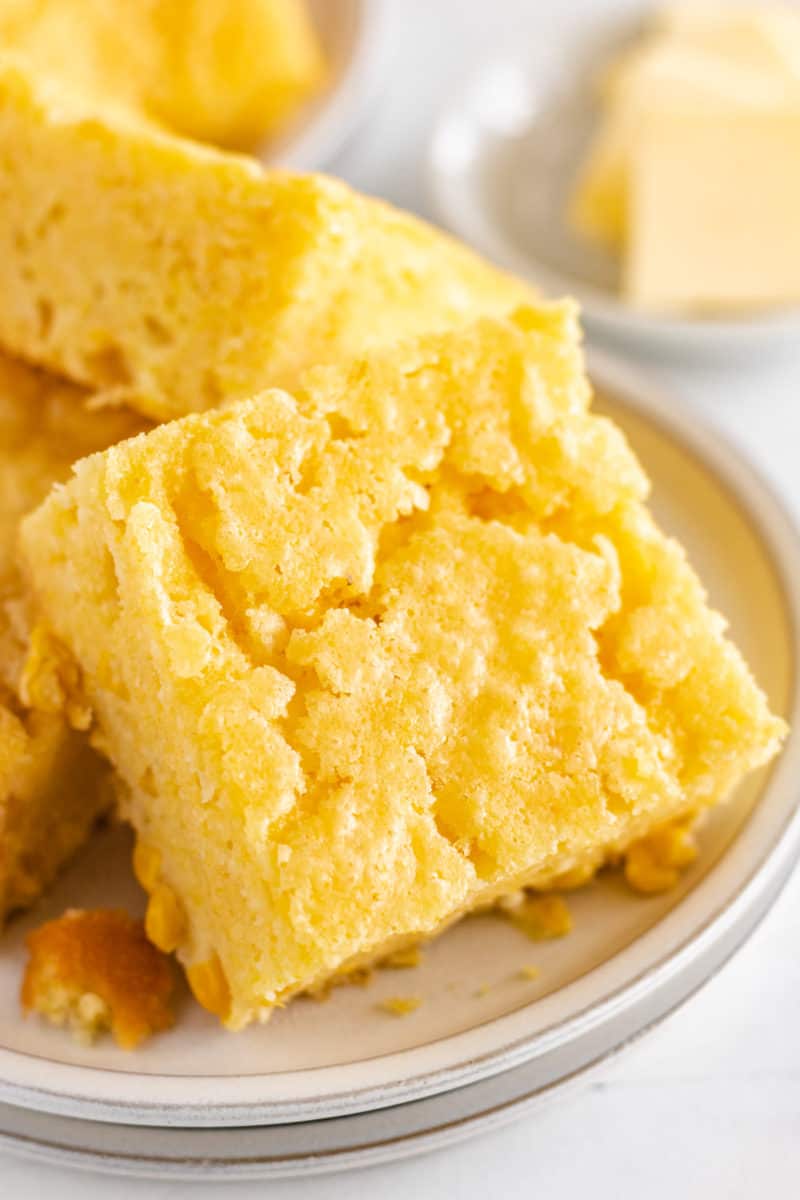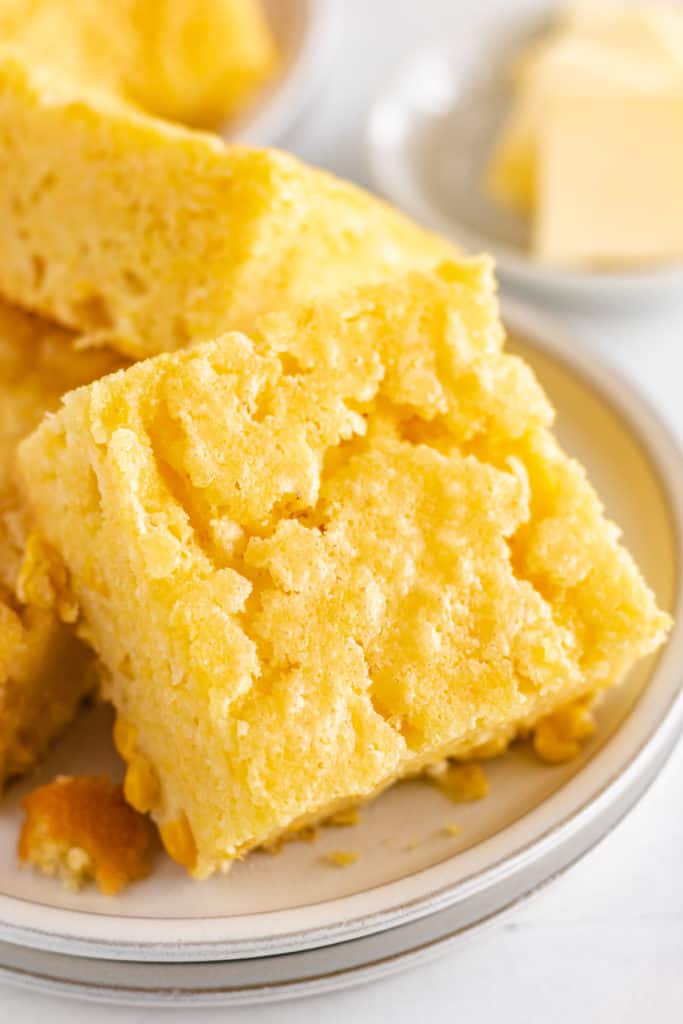 Classic cornbread has a slightly sweet flavor that perfectly complements the tropical sweetness of the pineapple in the pork chops. The fluffy, moist texture of cornbread creates a wonderful contrast to the tender, savory pork.
The simplicity of cornbread as a side dish is yet another reason why it's a good choice for your meal. With minimal preparation time and basic pantry staples, anyone can whip up a batch of this homemade quick bread.
Even better, cornbread can easily be made ahead of time and served as leftovers without losing its freshness and flavor.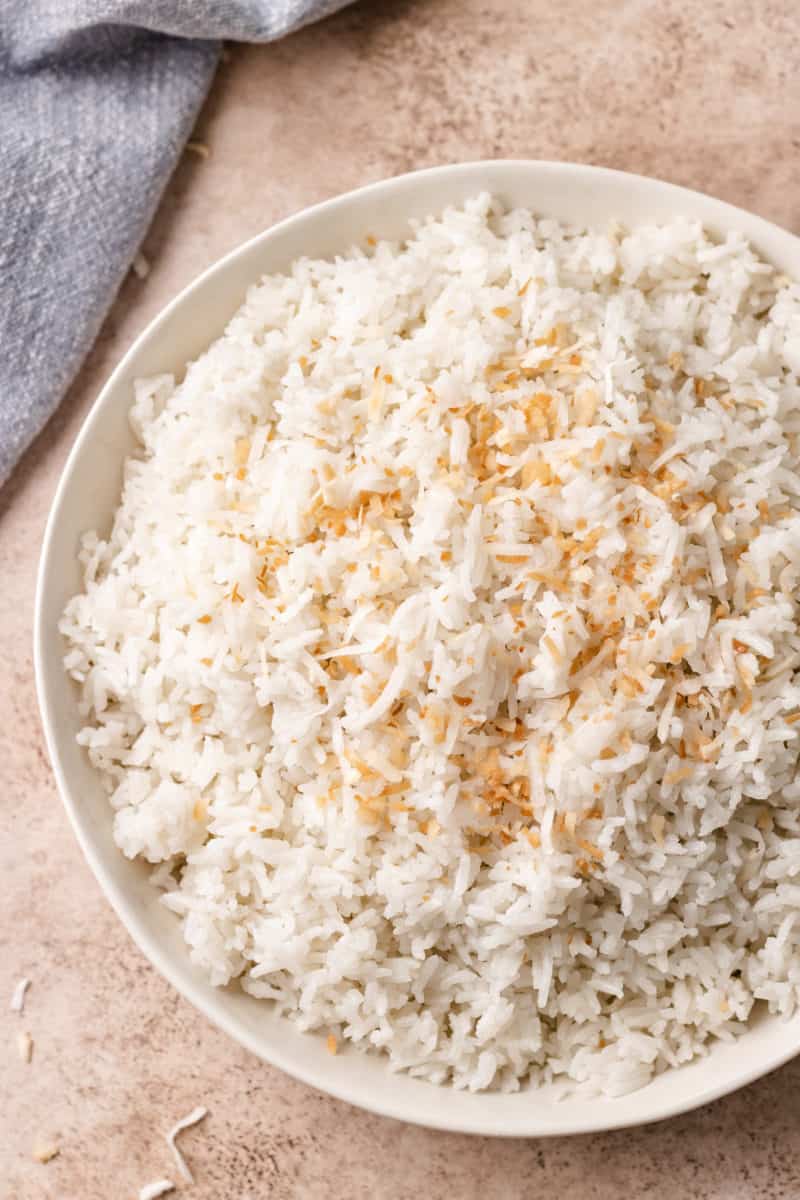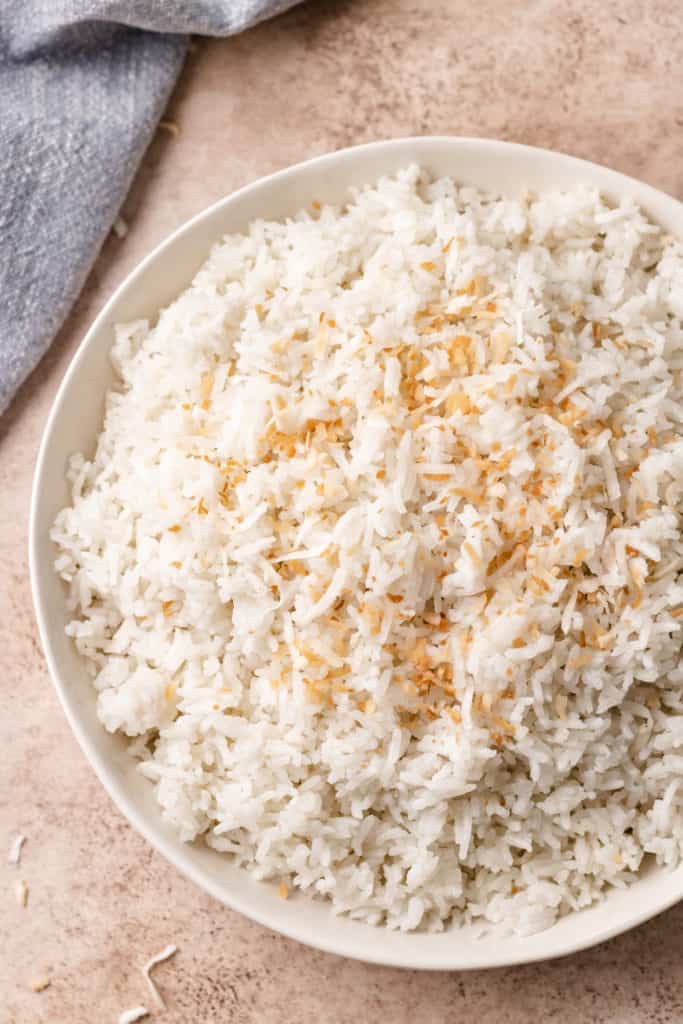 If you want a tropical inspired side dish to pair with your pork chops, give coconut jasmine rice a try! It's fluffy, fragrant, and full of coconut flavor.
Those flavors complement the sweet pineapple and brown sugar flavors of the pork chops and make the most amazing meal. Your entire family will be asking for seconds!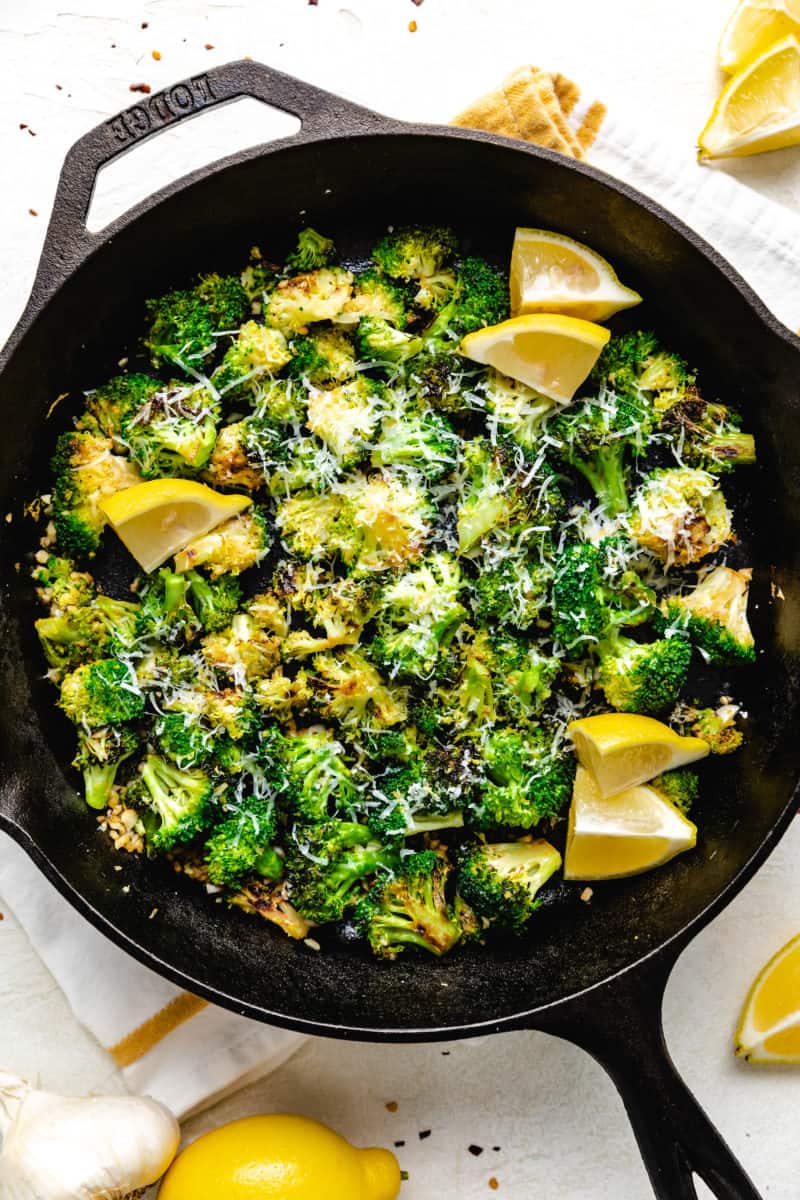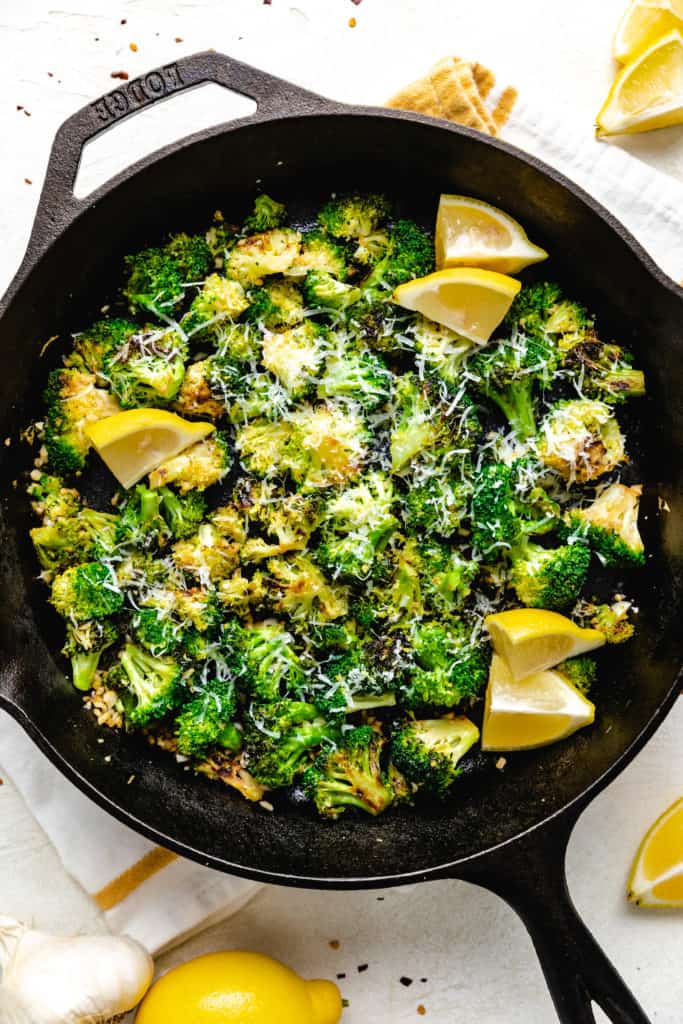 Sautéed broccoli and baked pineapple pork chops make an ideal combination, with their unique characteristics perfectly complementing one another.
The combination of broccoli and with these pork chops give you a sweet and savory meal. The broccoli has the most delicious crunch while the baked pork chops are tender and juicy.
And don't forget the colors! You'll have a plate full of beautiful, vibrant colors.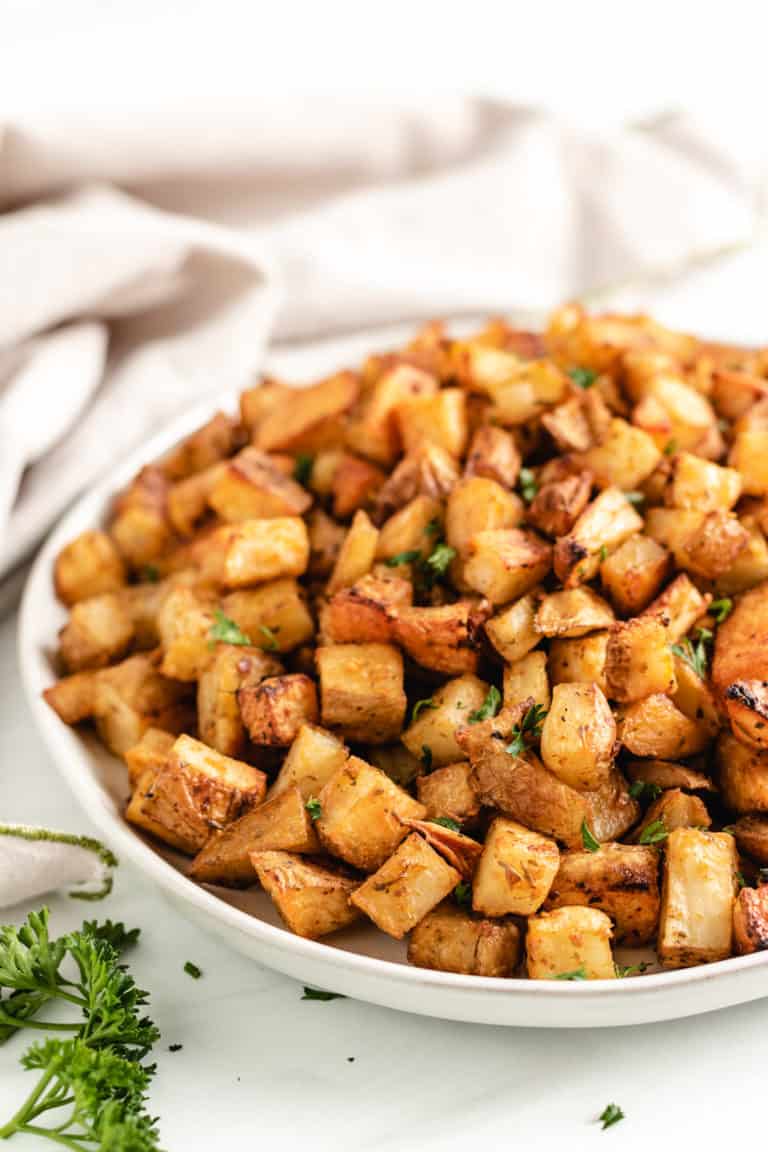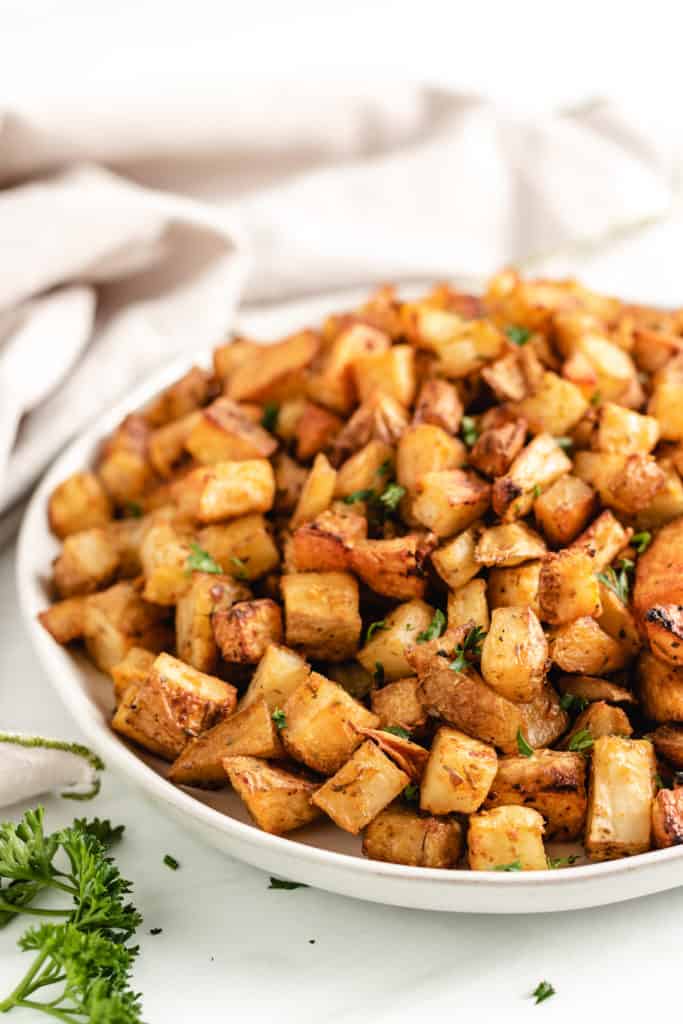 Roasted potatoes are always a great idea when you're trying to decide on a side dish for baked pineapple pork chops.
These roasted potatoes are crispy on the outside and light and fluffy on the inside. They have a mild flavor, but you can easily add any seasonings that you like.
They're easy to prepare and taste so good with pork chops!
⭐️ For more information about chicken caprese (tips and storage information) check out our pineapple pork chops recipe!
Looking for Other Side Dish Ideas?
You may find something here:
Don't Forget to Pin These Recipes For Later!