Some of the best Side Dishes for Flounder are the ones with the fewest ingredients. They are light, flavorful, and pair perfectly with this mild, white fish!
Flounder is a mild white fish with a light, flaky texture.
Because of its mild flavor, it's essentially a blank slate for a variety of preparations and seasonings.
It can be breaded and fried, it can be seasoned and sautéed, it can be breaded and baked… There are so many tasty options.
Add a spritz of fresh lemon juice, some tartar sauce, dill sauce, or your favorite dipping sauce.
And thanks to its versatility, it pairs deliciously with tons of different sides!
So, I put together a list of tons of amazing side dishes for flounder so you're never at a loss for what to serve with your next fish dinner.
Is Flounder Fish Good For You?
Yes! Flounder is an excellent source of lean protein, omega-3 fatty acids, and a number of vitamins and minerals such as magnesium, phosphorus, and vitamin B.
How to Prepare and Cook Flounder
You can get flounder at the grocery store either frozen or fresh.
If you're starting with a frozen fish, allow it to defrost overnight in the fridge. From there, you can remove the flounder from its packaging, rinse, then pat it dry gently with paper towels.
And lastly, proceed with whatever recipe you're using! You can make baked flounder, sautéed flounder, poached, grilled fried…basically, you can prepare flounder any way you might prepare any other fish or protein!
So, find a flounder recipe that looks tasty and get cooking!
What Goes Well with Flounder Fish?
Since flounder is mild and versatile, there are tons of ways you can prepare and season it. So, there are also tons of side dishes for flounder!
Here are a few ideas!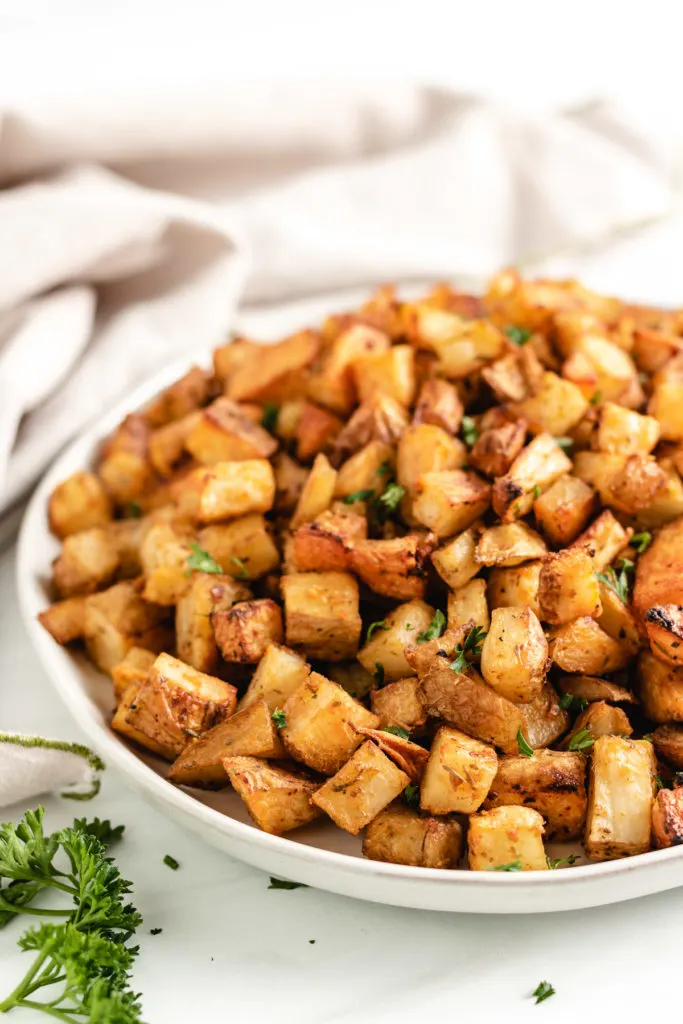 Whip up this easy side dish with just a few simple ingredients and with just 10 minutes of prep!
These roasted potatoes are so flavorful, so versatile, and are one of our favorite side dishes for flounder.
Simply chop a couple pounds of Russet potatoes into cubes, cover them in oil and a tasty combination of herbs, garlic powder, paprika, salt, and pepper.
Then roast until the middle is fork tender and the outside is crisp. It doesn't get easier than that!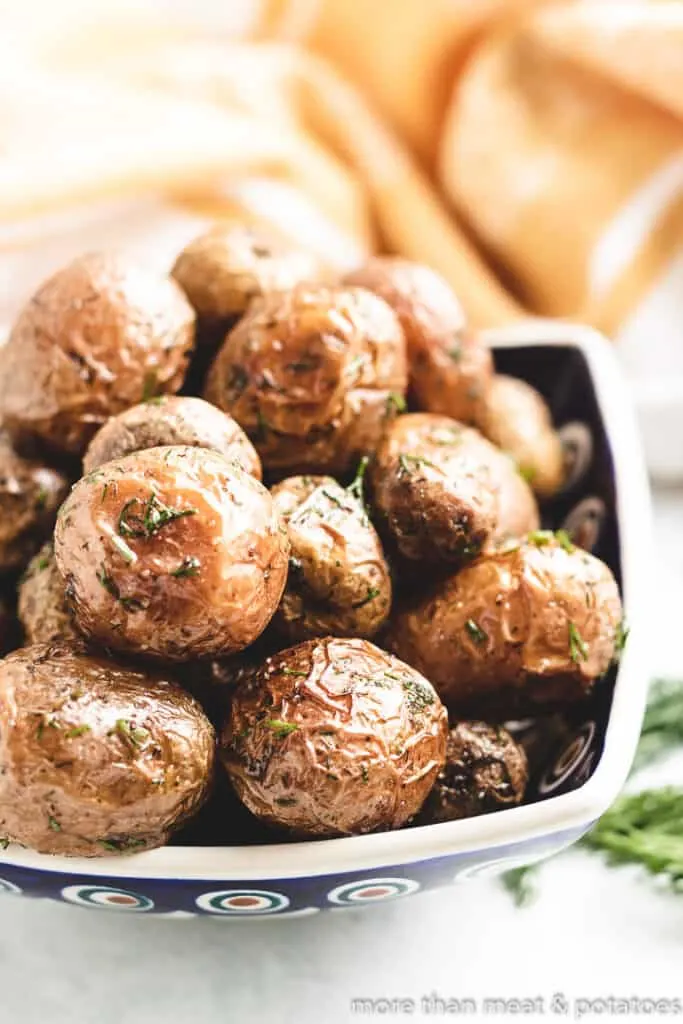 Give your roasted potatoes a bit of a flavor twist with this dill potato recipe.
They're one of our favorite potato recipes to make and they go with so many different entrees—flounder definitely included.
This recipe is made using creamer potatoes, so there's no chopping necessary! Easy prep is always a win in my book.
To make these potatoes, simply combine the potatoes with butter, oil, dried dill, garlic powder, and salt.
Roast at a high heat for 30 minutes, toss with more dill for a little extra flavor, then dig in.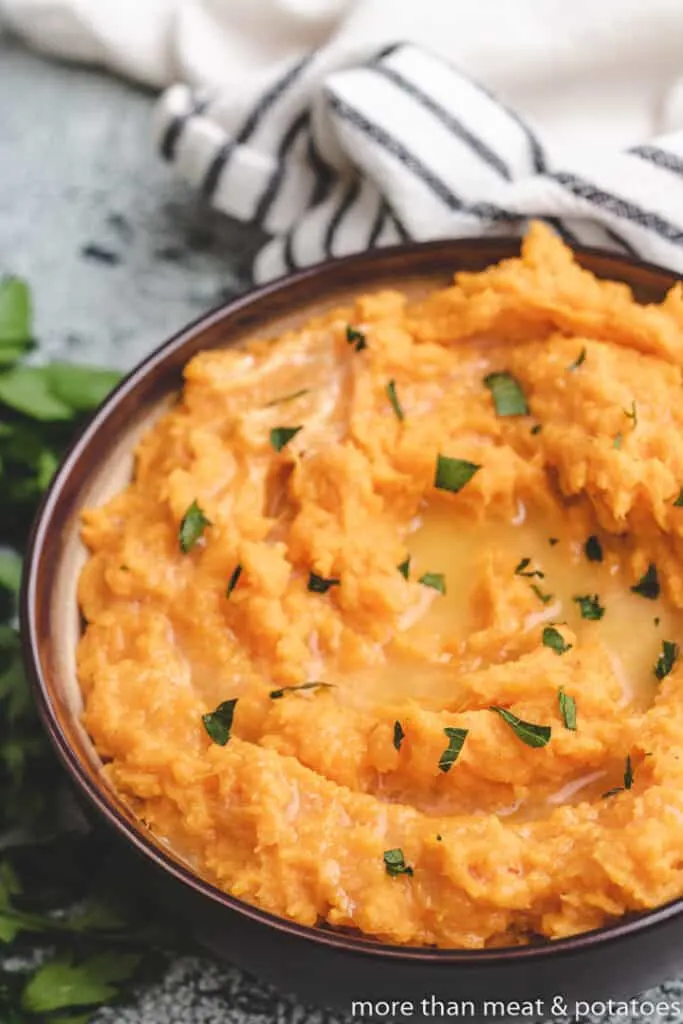 Mashed sweet potatoes are the perfect sweet twist on a savory dish.
They're creamy, indulgent, and delicious paired with any meal. They also take no more than 30 minutes to come together!
Simply peel and dice your potatoes, then boil them in salted water until they're nice and tender.
Drain, add back into the pot, then combine the cooked potatoes with cream, butter, salt, and pepper.
Mash to your desired texture, then enjoy this sweet, creamy goodness.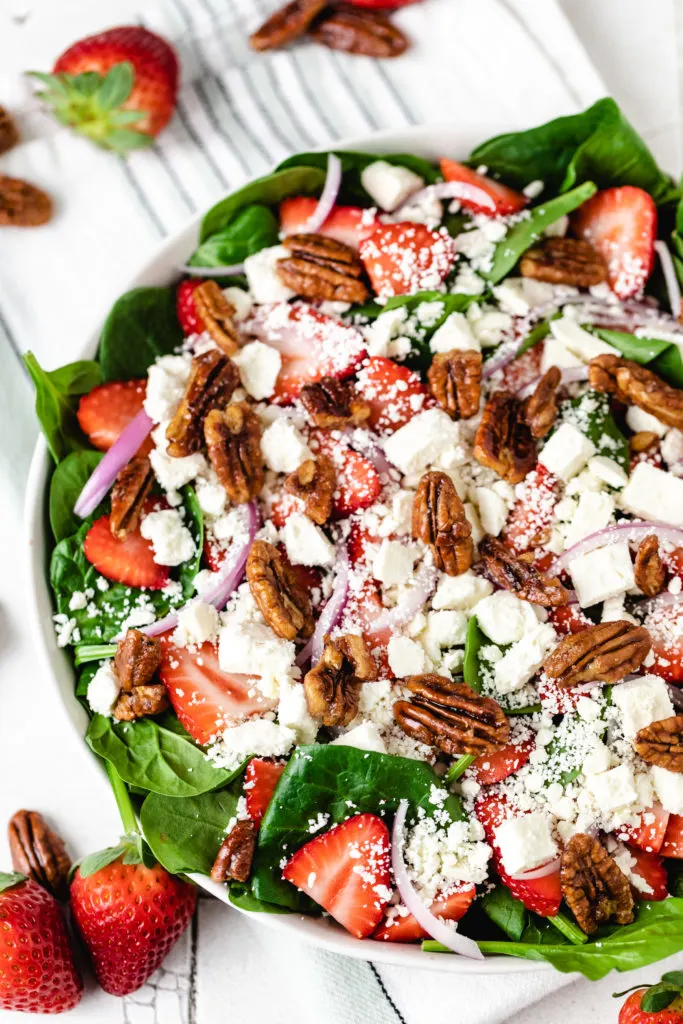 This strawberry spinach salad is the best light and fresh summer side dish.
It's packed full of the best flavors, colors, and textures including fresh baby spinach and strawberries, red onion, feta, and candied pecans.
It's finished off with a sweet and tangy homemade maple balsamic vinaigrette.
This recipe takes just 15 minutes to prepare and makes a great side dish for flounder.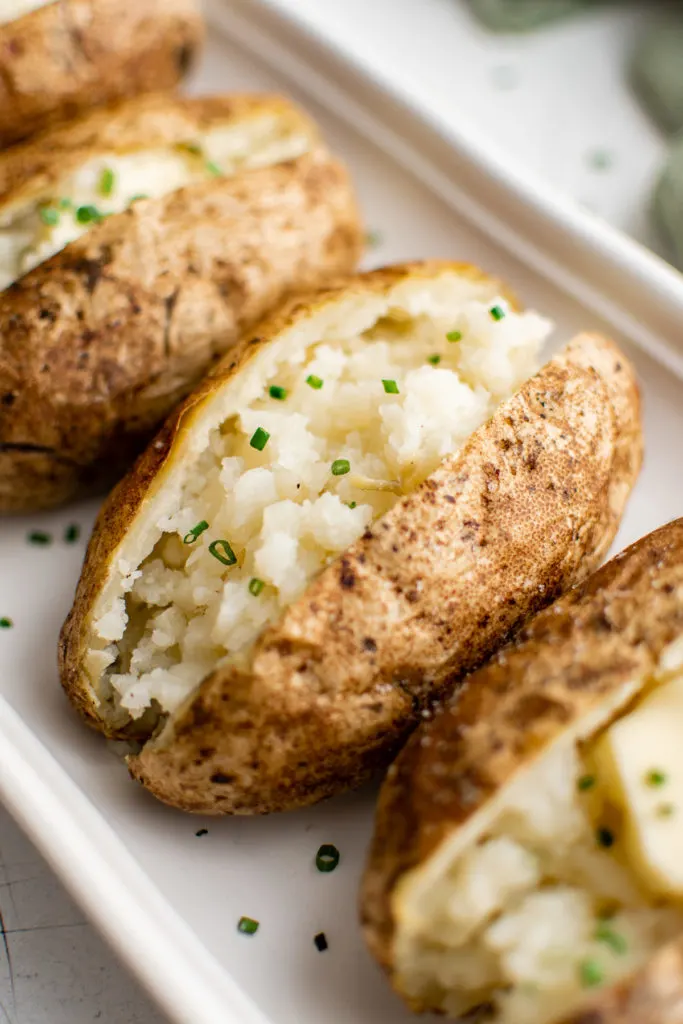 Baked potatoes always make a great side dish. And this recipe is my favorite way to prepare them!
They come out perfectly every single time.
To make these simple baked potatoes, pierce the potatoes with a fork, rub them with oil, salt, and pepper, then cook them at 400ºF for one hour.
When they're finished, the skin will be perfectly crispy and the middle will be light, soft, and fluffy.
Finish these baked potatoes off with a simple butter topping or load them up with sour, cream, chives, or a sprinkle of our baked potato seasoning.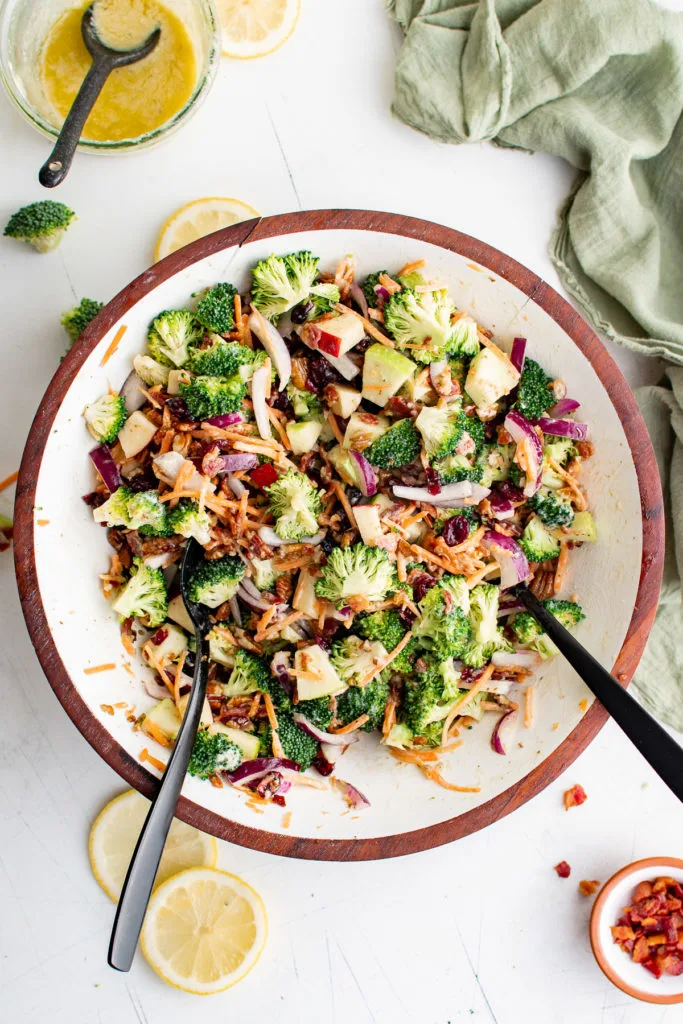 If you love broccoli as much as I do, then this broccoli salad is for you!
It's one of my favorite ways to enjoy fresh broccoli.
This tasty salad features a combination of broccoli florets tossed with bacon, carrots, pecans, dried cranberries, red onion, and apple.
And if that didn't sound tasty enough, it's finished with a homemade mayo-based dressing. This is a side dish you'll be making again and again.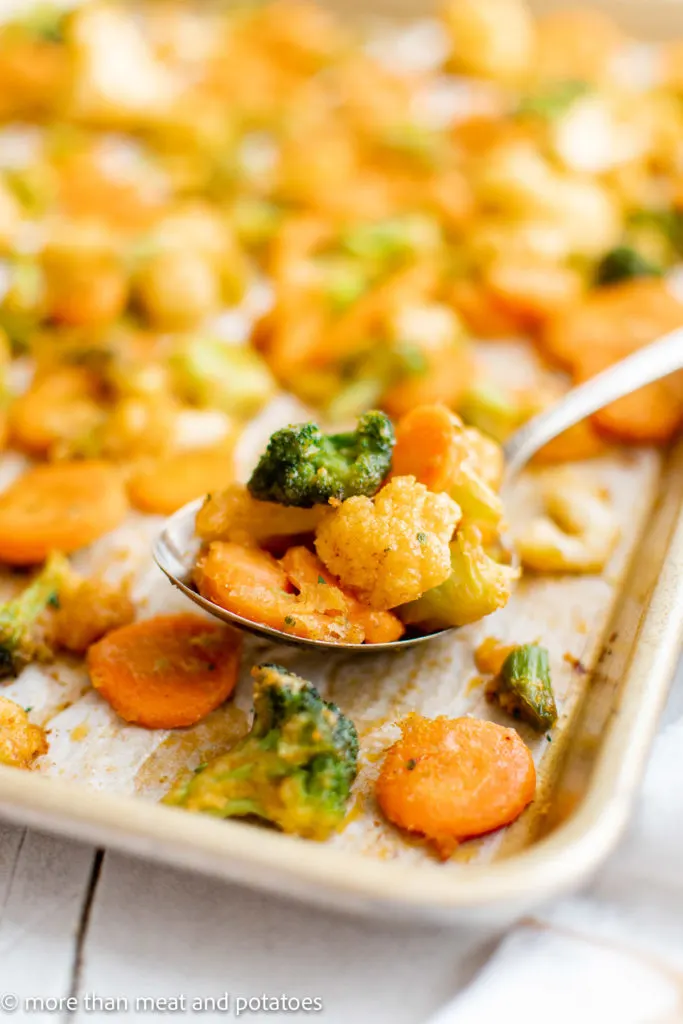 Did you know that you could roast frozen veggies with delicious results? Make roasting veggies even easier with this roasted frozen vegetables recipe.
The veggies get perfectly crisp-tender and require next to no prep since they're already ready to go!
Start with a bag of California blend veggies. Let the frozen veggies thaw, then toss them with parmesan, oil, and a few simple seasonings.
Roast until your desired texture is reached, then serve these up with any dinner you've got cooking.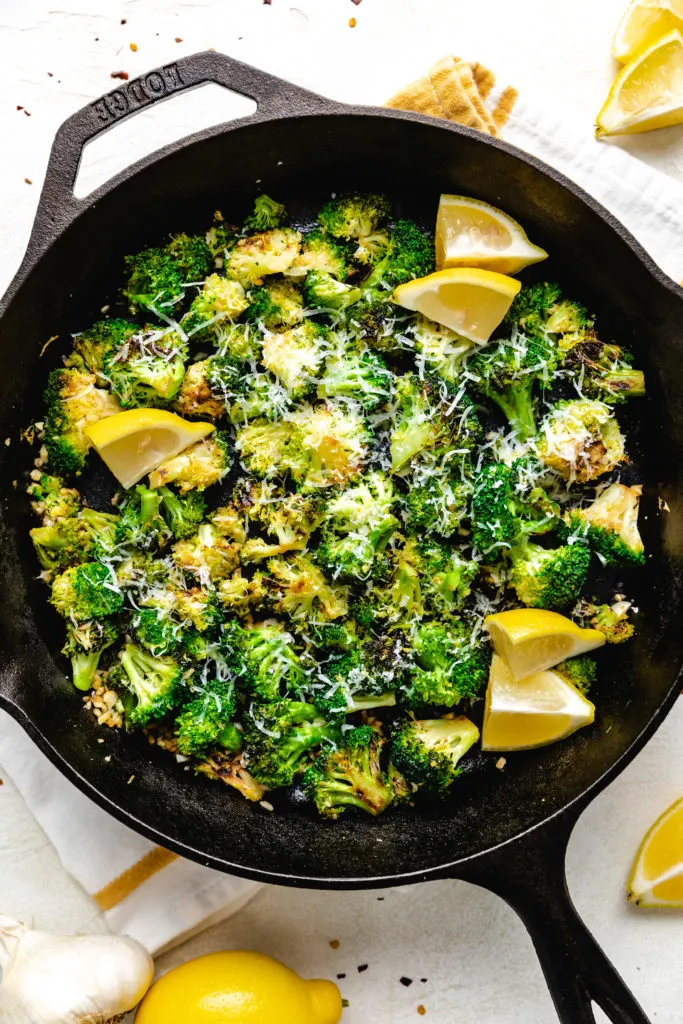 Looking for something simple and classic to serve with flounder?
This sautéed broccoli recipe is perfect. It's ready in a quick 20 minutes and is made with ingredients you probably already have in your kitchen.
Simply chop a healthy amount of broccoli florets, then add the broccoli to a skillet with oil and salt.
Cook until golden-brown and fork-tender, season with garlic, lemon, and red pepper flakes, then enjoy. So much flavor with so few ingredients!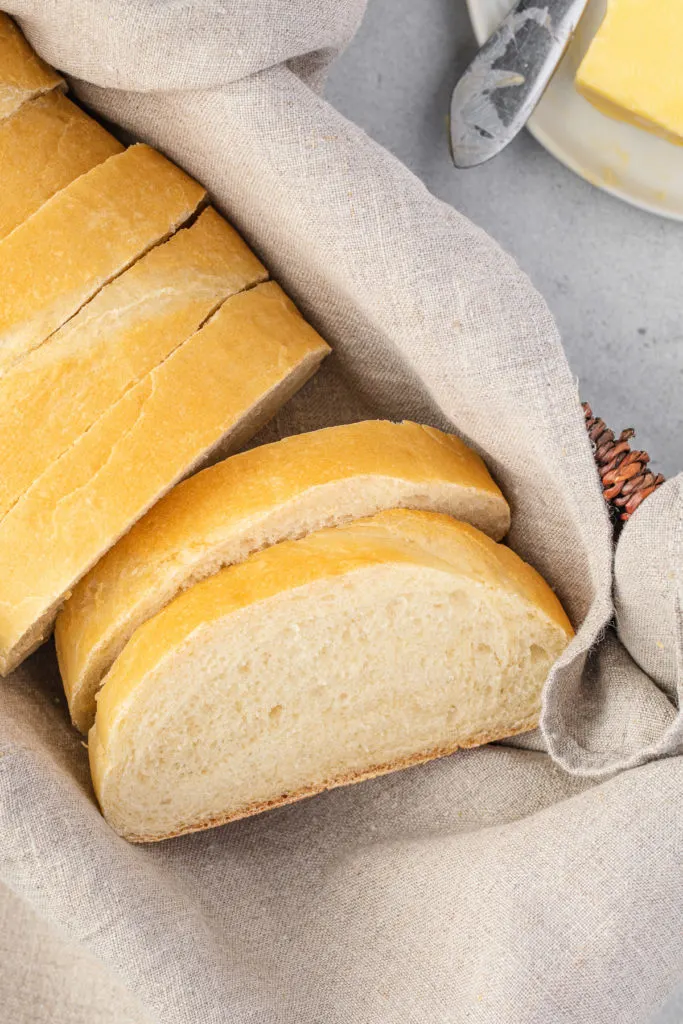 No one can say no to a buttery slice of bread for dinner making it a popular choice. And this Italian bread recipe will have you eating the whole loaf.
This simple recipe is made with just 7 ingredients and yields perfectly soft, tender, and tasty bread.
Enjoy it plain, slathered with butter, make it into garlic bread with roasted garlic butter, you name it. This bread makes a great seafood side dish!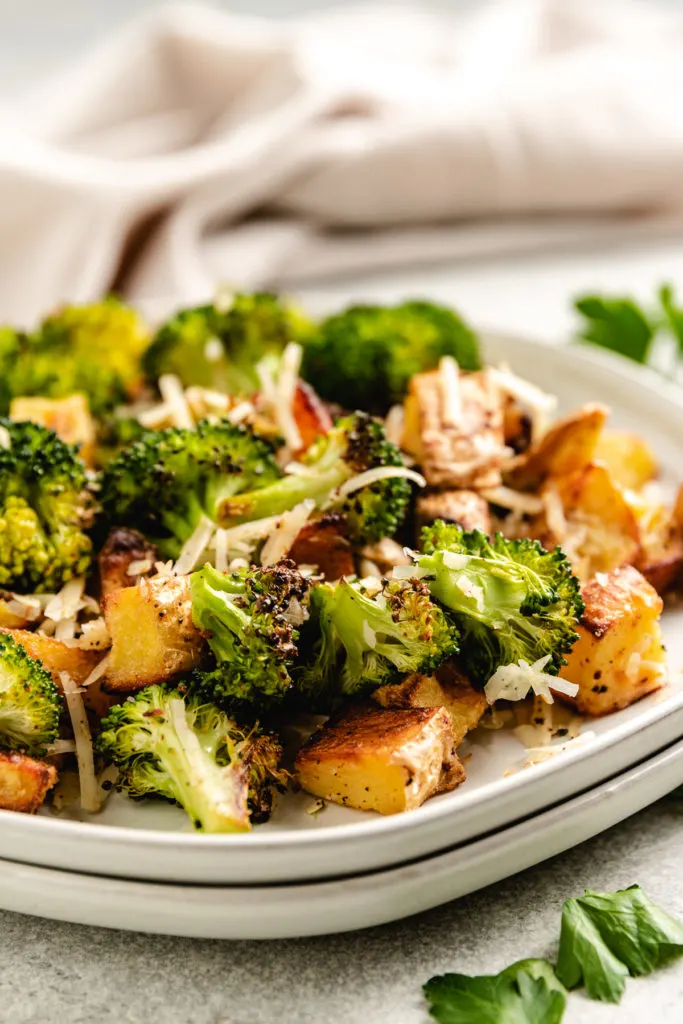 Potatoes and broccoli are two of my favorite vegetables to roast…so why not combine them?!
This roasted potatoes and broccoli recipe yields soft, perfectly crisped potato and crisp-tender, caramelized broccoli with just 15 minutes of prep.
To make this simple side dish, combine potatoes with oil and seasonings, then roast for 30-35 minutes. Meanwhile, combine the broccoli with oil and seasonings.
Once 30 minutes is up, add the broccoli to the pan and cook for another 30 minutes until all the veggies are roasted to your liking.
Finish with fresh parmesan cheese and enjoy!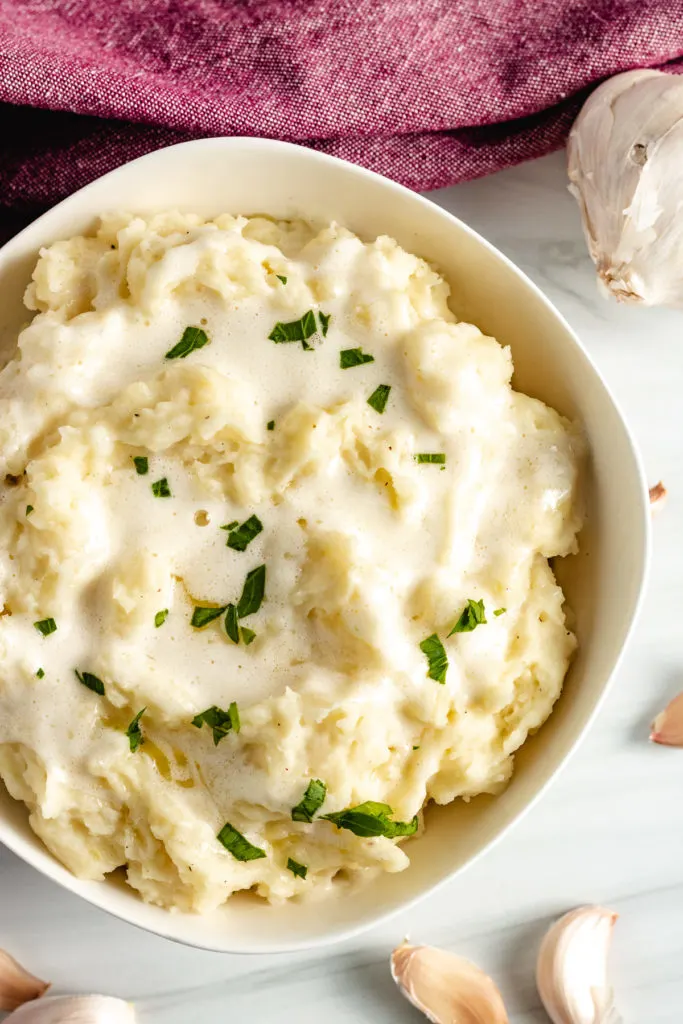 These garlic mashed potatoes are my delicious take on a classic side dish.
They're creamy, fluffy, velvety, loaded up with all the best flavors, and come together in a total of 30 minutes.
This recipe is a combination of Russet potatoes mashed to creamy perfection with a combination of garlic, heavy cream, butter, potato water, salt, pepper, and fresh parsley.
The flavors make it a perfect pairing for flounder!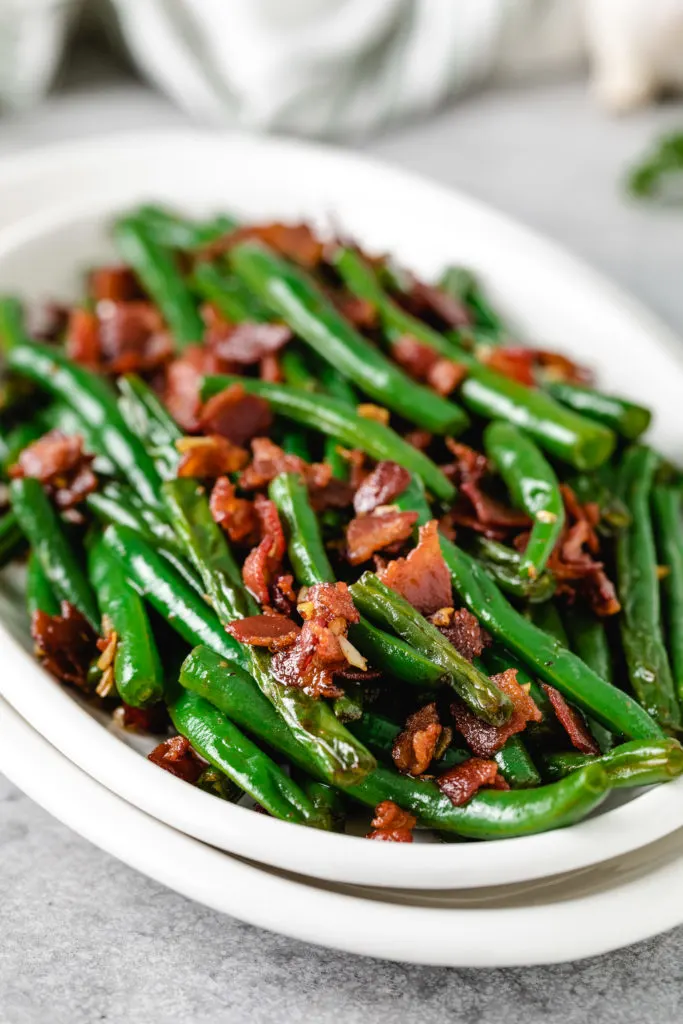 These sautéed green beans are the perfect side dish.
They're simple, delicious, loaded with the best flavors, and versatile enough to serve with any main meal your heart desires.
This recipe is made with fresh, crisp-tender green beans pan-fried in bacon grease with garlic, salt, and pepper, then topped with salty bacon bits. So easy and so much flavor!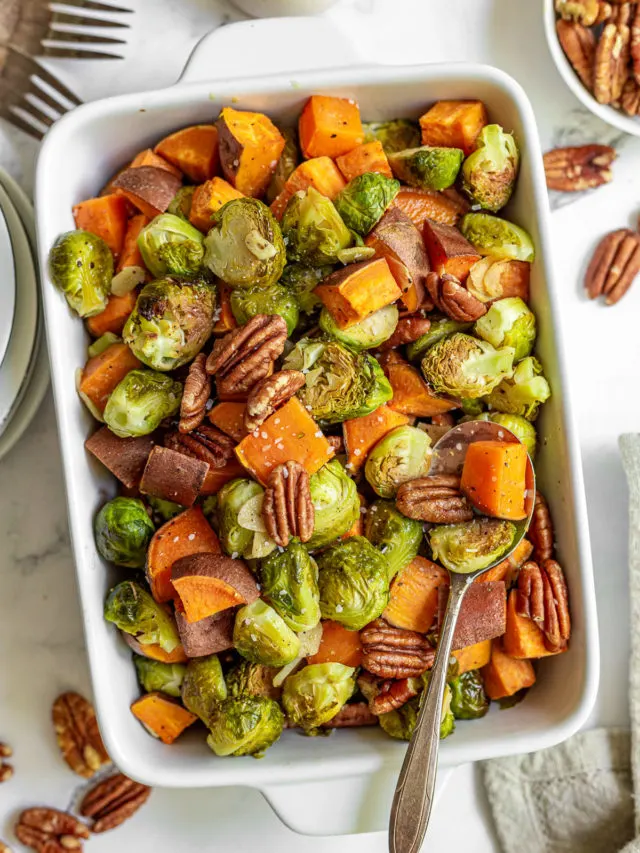 This blend of roasted brussels sprouts and sweet potatoes is the veggie combination you didn't know you needed.
This recipe is quick to make and features tender, caramelized sweet potato and crispy brussels sprouts seasoned with garlic, salt, pepper, and maple syrup for the perfect amount of sweetness.
Finish these roasted veggies with crunchy pecans and dig in!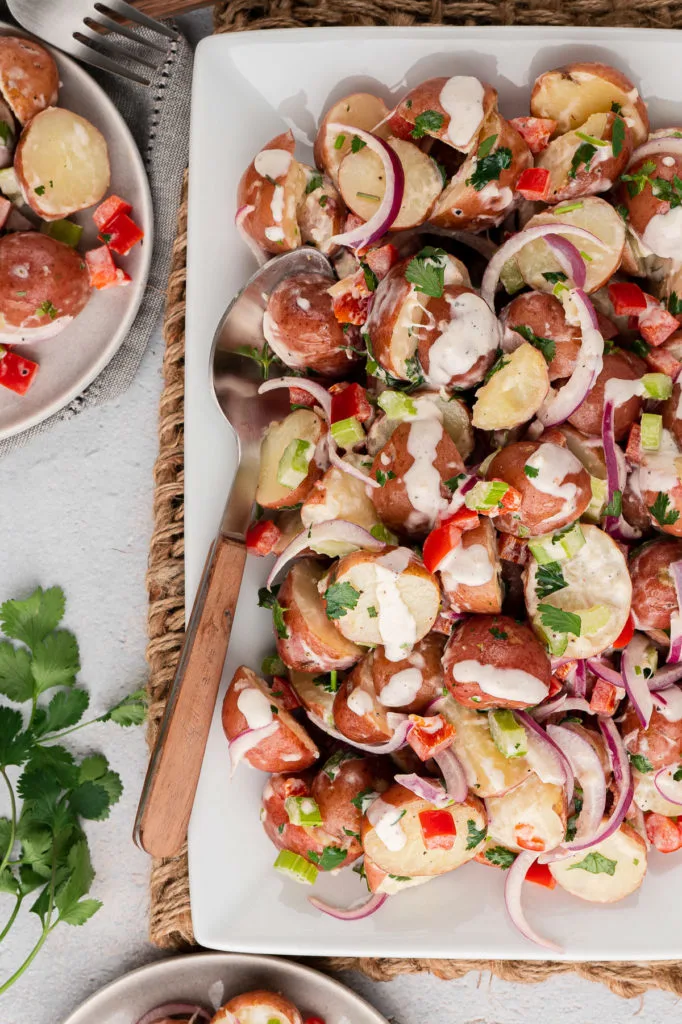 This red potato salad is my very favorite potato salad recipe…and it probably will be yours too!
It requires just 20 minutes of prep time and is loaded with the perfect combination of flavors and textures you could want.
To make this salad, boil baby red potatoes until soft and fluffy, let them cool, then combine them with red onion, bell pepper, celery, cilantro, and a creamy and tangy mayonnaise dressing.
This summer vegetable couscous is the dreamiest combination of fresh veggies and fluffy couscous.
It's a light and fresh side dish that pairs beautifully with any of your favorite summer meals.
This couscous recipe features bell pepper, red onion, zucchini, and couscous tossed in a dressing made with olive oil, red wine vinegar, lemon, sugar, and the perfect blend of seasonings. Just 15 minutes to prep!
Looking for Other Side Dish Ideas?
You may find something here:
Don't forget to save these recipes for later!