Wondering What to Serve with Chicken Caprese? Make your next meal unforgettable with one of our delicious side dishes! Chicken caprese is an easy-to-make dish features tender and juicy seasoned chicken that is baked in a balsamic reduction with fresh mozzarella, basil, and tomato.
Serve it up alongside any one of these sides for an amazing dinner that all your family will love. Enjoy classic accompaniments like mashed potatoes or roasted vegetables, or make it even more special by serving it with broccoli salad, baked potatoes, crusty Italian bread and more!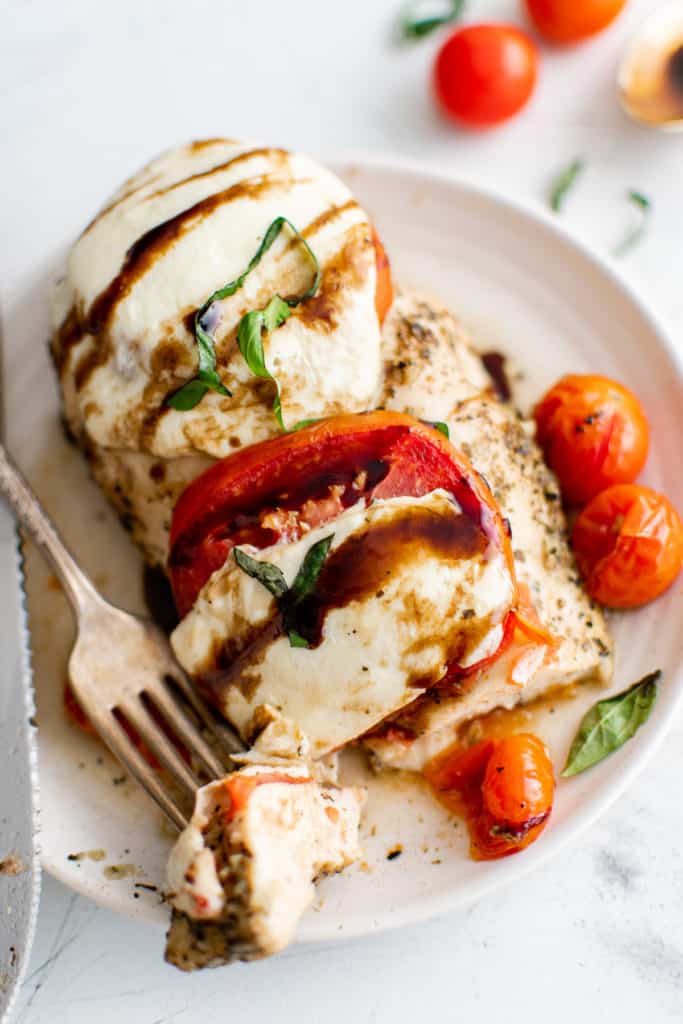 What is Chicken Caprese?
Chicken Caprese is an Italian-inspired dish consisting of chicken breasts baked with fresh mozzarella, basil, tomato and drizzled with a balsamic reduction.
It's an easy weeknight dinner made with fresh ingredients and only takes about 45 minutes from start to finish.
What are the best wine pairings for Chicken Caprese?
The best wine pairings for Chicken Caprese are dry, medium-bodied white wines. Try Sauvignon Blanc, Pinot Grigio, Chardonnay and Pinot Gris.
Red wines like Merlot or Zinfandel also work well with this dish. For a more robust pairing, opt for lighter reds like Sangiovese or Barbera, which cut through the rich flavors of the balsamic reduction and fresh mozzarella cheese.
What are the best sides for Chicken Caprese?
The side dish options for chicken caprese are endless and truly a matter of preference. They can range from easy sides for a relaxing family dinner or fancier sides for a romantic dinner for two. Here are some of our favorites.
A mouthwatering homemade Caesar Salad is perfect for any occasion. It starts with crisp Romaine lettuce and classic Caesar dressing. The dressing is what makes this salad so special - it's tangy, creamy, and full of flavor.
To make the dressing, whisk together mayo, garlic, Dijon mustard, anchovy paste, and lemon juice until smooth and creamy. Then toss your lettuce in the dressing until well-coated.
Finally, assemble your salad by placing the dressed lettuce in a large bowl, then topping it with the parmesan cheese and homemade croutons. Serve immediately and enjoy the delicious combination of flavors and textures. It's the perfect salad for any meal!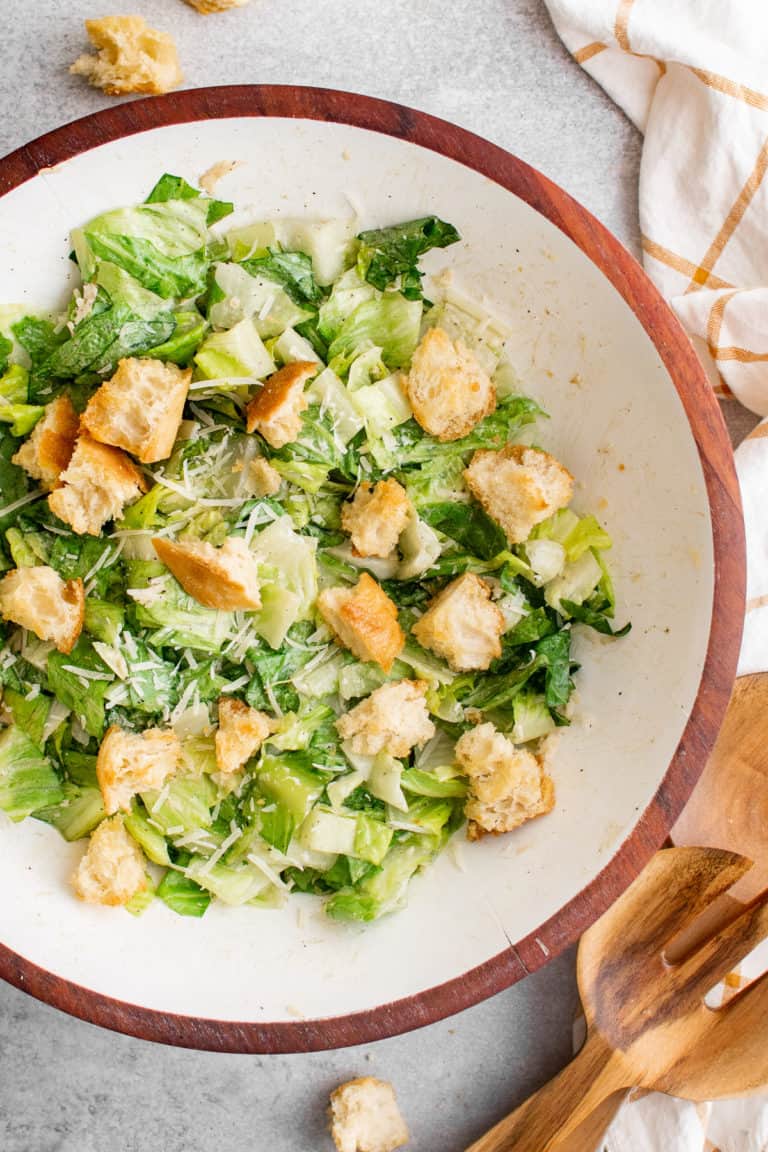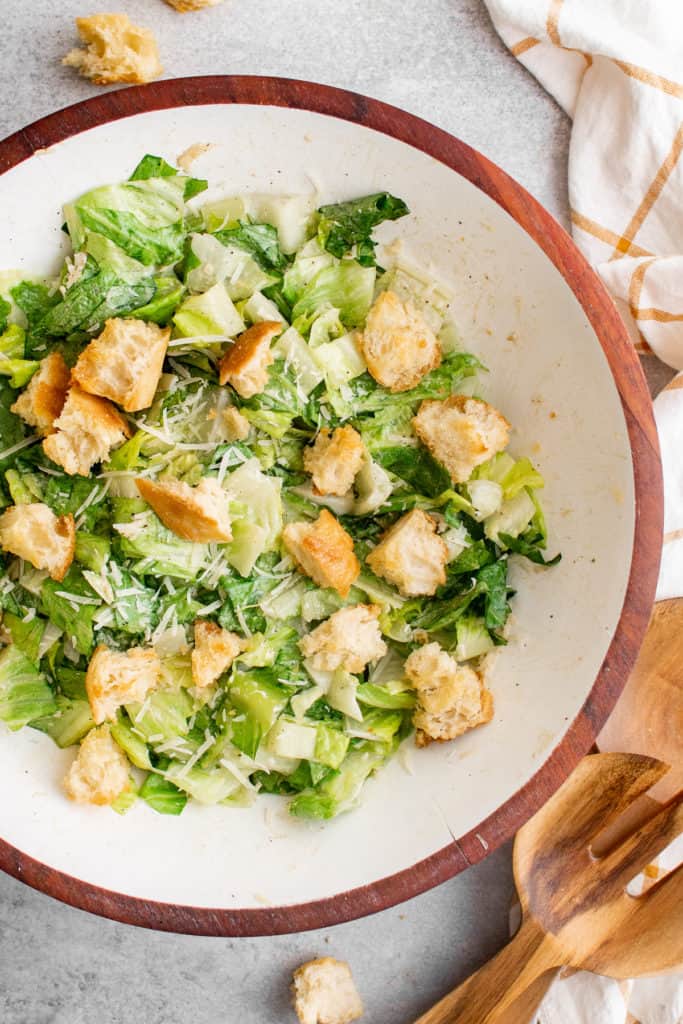 Italian bread is a type of bread that has been popular around the world for decades. It is made with simple ingredients like flour, water, salt and yeast, but the result is anything but plain.
Italian bread comes in numerous varieties, ranging from rustic country loaves to baguettes. Regardless of which variety you choose, you can expect an authentic Italian flavor that will make any meal special. A loaf of homemade Italian bread pairs beautifully with chicken caprese.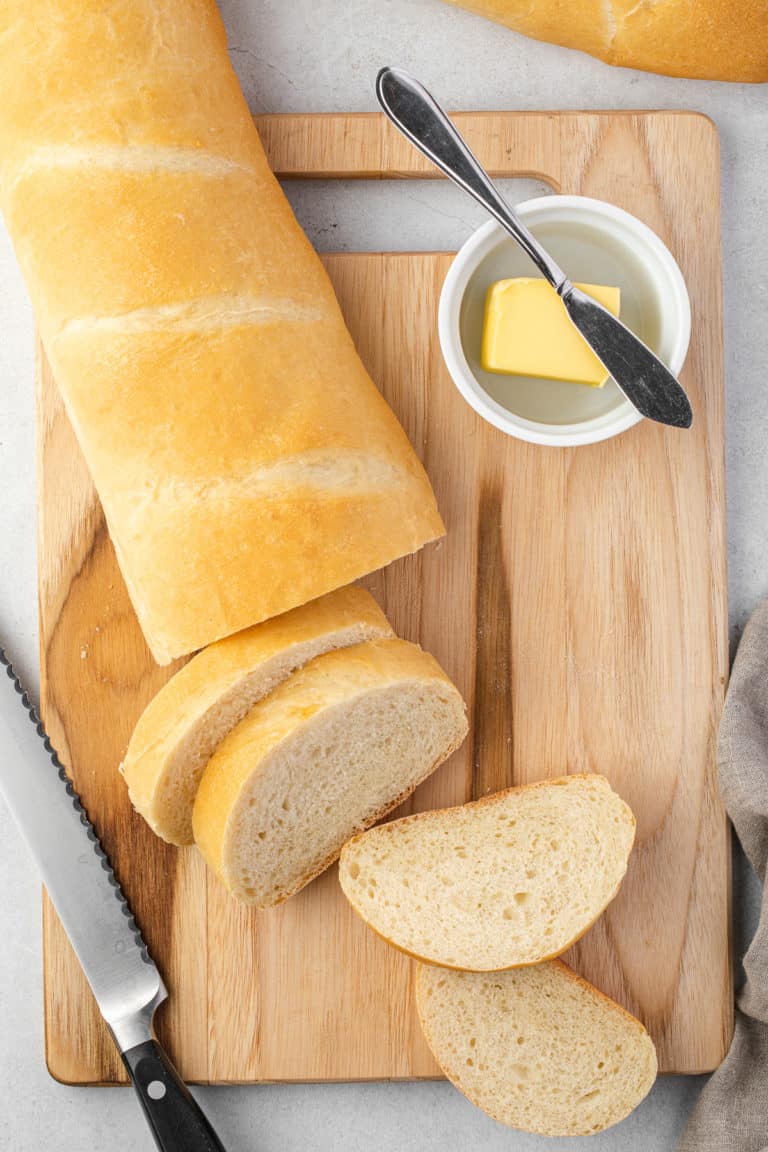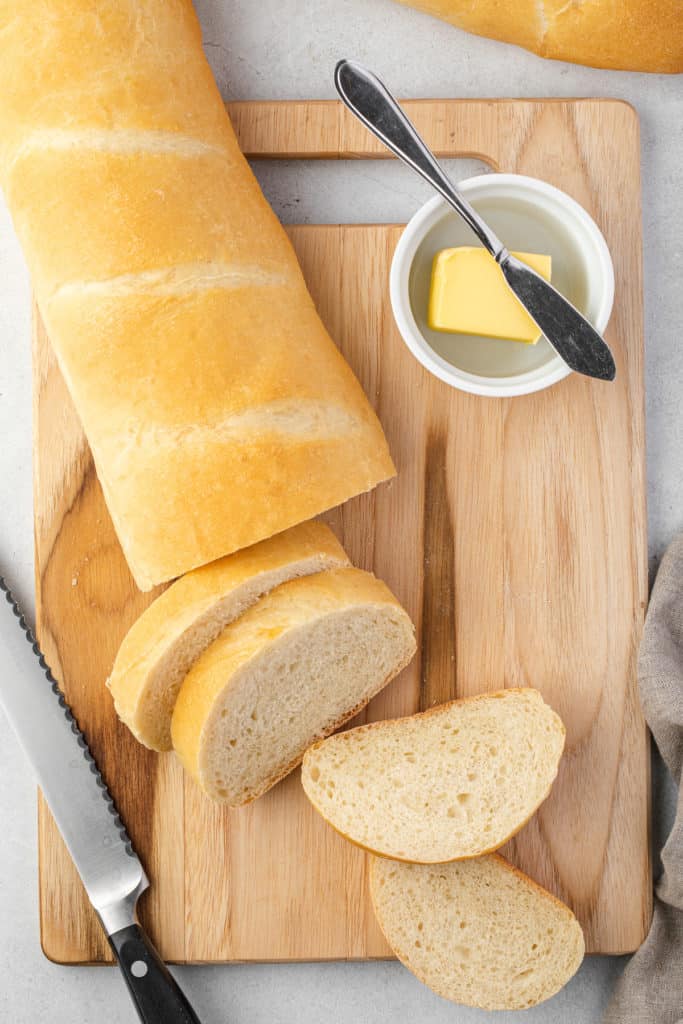 Roasted Potatoes and Broccoli is a delicious and easy-to-make side dish that is perfect for any meal. Roasting vegetables brings out their natural sugars, giving them a sweet flavor that can't be beat!
This recipe calls for potatoes and broccoli to be roasted with garlic and savory seasonings for an extra flavorful kick then topped with Parmesan cheese. It's the perfect side when you're thinking about what to serve with chicken caprese!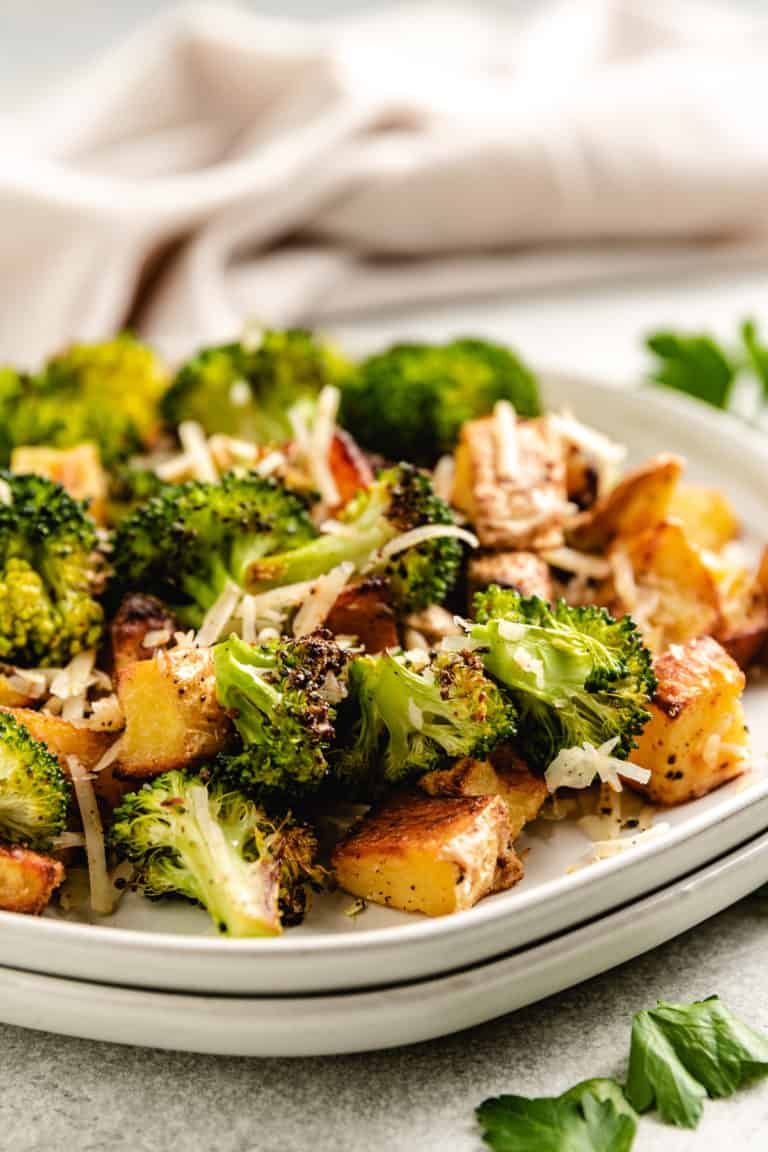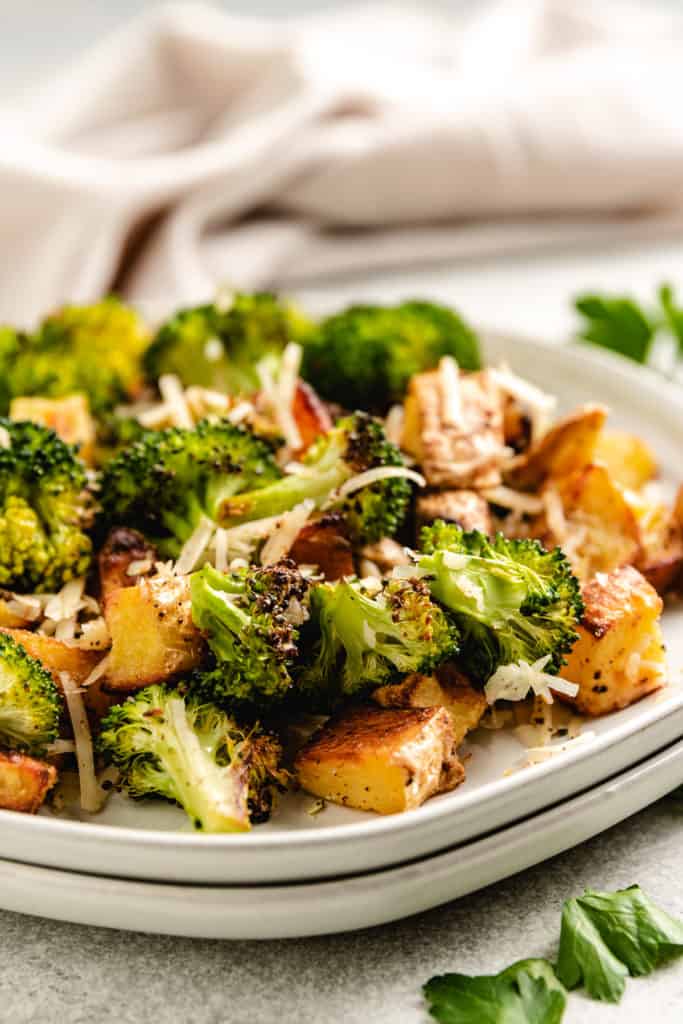 Focaccia is a type of Italian bread made with olive oil, herbs and salt, giving it a light and fluffy texture with a crispy crust. Originating from the city of Florence in Italy, Focaccia was traditionally baked in an earthenware pot over hot coals.
Today it can be found all over the world as an accompaniment to salads or served as part of breakfast along with cappuccino. This easy recipe for Focaccia Bread takes only a few minutes of hands on time but yields mouthwatering results every time!
The light texture and crisp exterior make this bread perfect for sandwiches, pizza or pairing with this chicken caprese dish! Packed full of garden herbs, this classic Italian dish will have asking for more!
This simple yet flavorful yeast bread is made with only 7 ingredients, including dried rosemary and Parmesan cheese. It's a great way to practice your baking skills without having to worry about complicated recipes.
Plus, you can customize the flavors of this bread by swapping out the Parmesan for cheddar or adding some cracked black pepper instead of rosemary. This bread makes a fantastic side dish option for your chicken caprese dinner.
Blackberry Goat Cheese Salad is the perfect side dish for Chicken Caprese! This delicious salad comes together in under 10 minutes and features tart blackberries, tangy goat cheese, crunchy pecans, and fresh arugula all tossed in a homemade honey garlic dressing.
The combination of sweet and slightly tart blackberries with creamy, tangy goat cheese creates an unbeatable flavor. It's sure to be a hit at any dinner party summer event!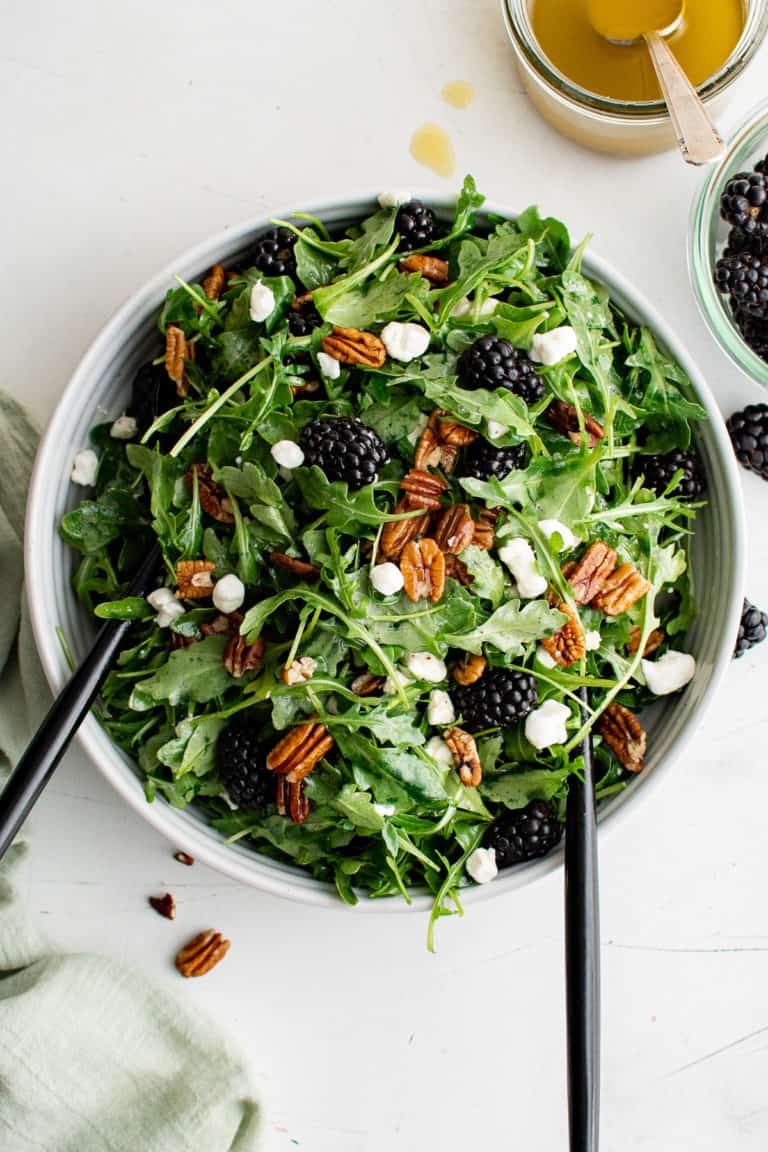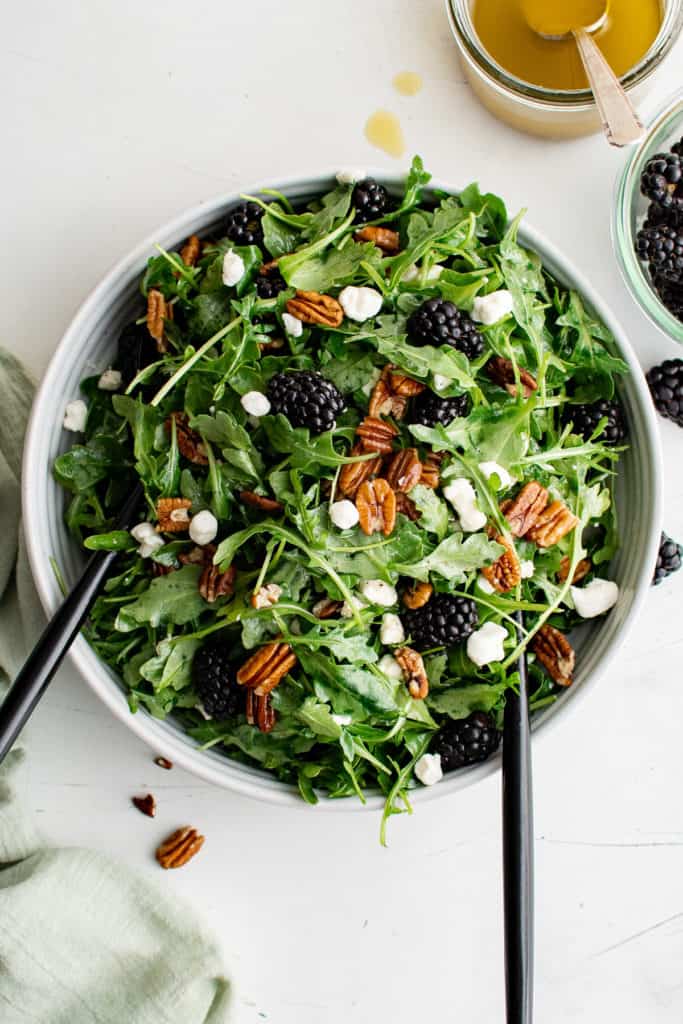 Maple Bourbon Brussels Sprouts are a delicious and easy side dish that is sure to please any crowd. These brussels sprouts are baked until they're golden brown and then smothered in a sweet maple bourbon glaze.
The combination of the earthy flavor of the brussels sprouts with the sweetness of the glaze creates an irresistible balance that will have everyone asking for seconds! This dish is perfect for any holiday or special occasion, but it's also simple enough to enjoy on a weeknight dinner.
So whether you're looking for something special or just want to spice up your regular dinner routine, Maple Bourbon Brussels Sprouts should definitely be on your menu!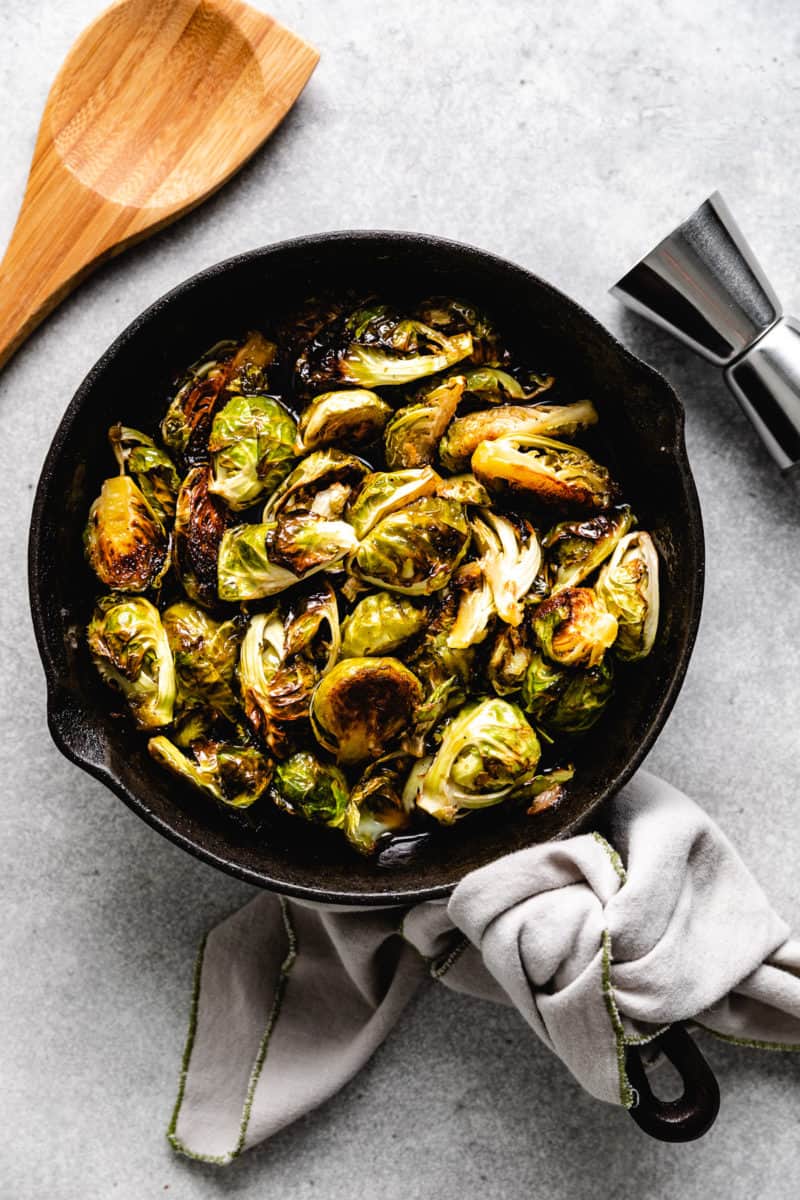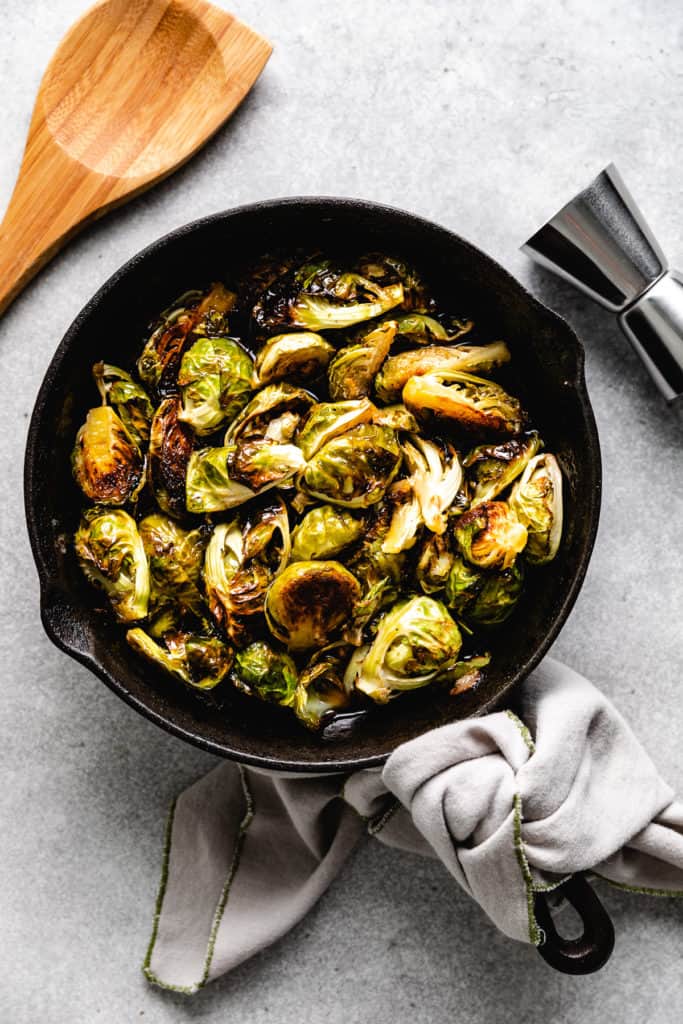 Garlic Mashed Potatoes are a delicious and creamy side dish that is perfect for Chicken Caprese. Made with potatoes, butter, garlic, and other seasonings, these mashed potatoes are sure to be a hit at any gathering!
The combination of the rich flavor from the garlic and the smooth texture of the mashed potatoes makes this an irresistible dish. Whether you're looking for something special to serve during the holidays or just want to add some extra flavor to your dinner table, Garlic Mashed Potatoes are always a great choice!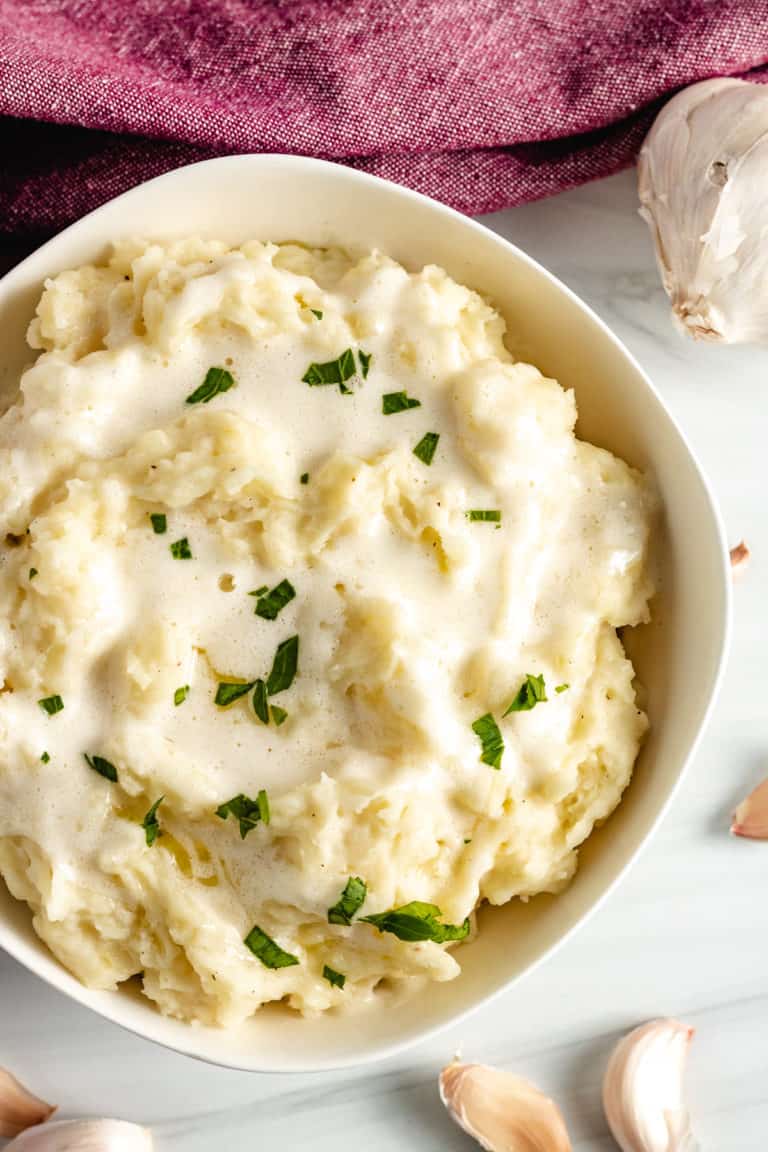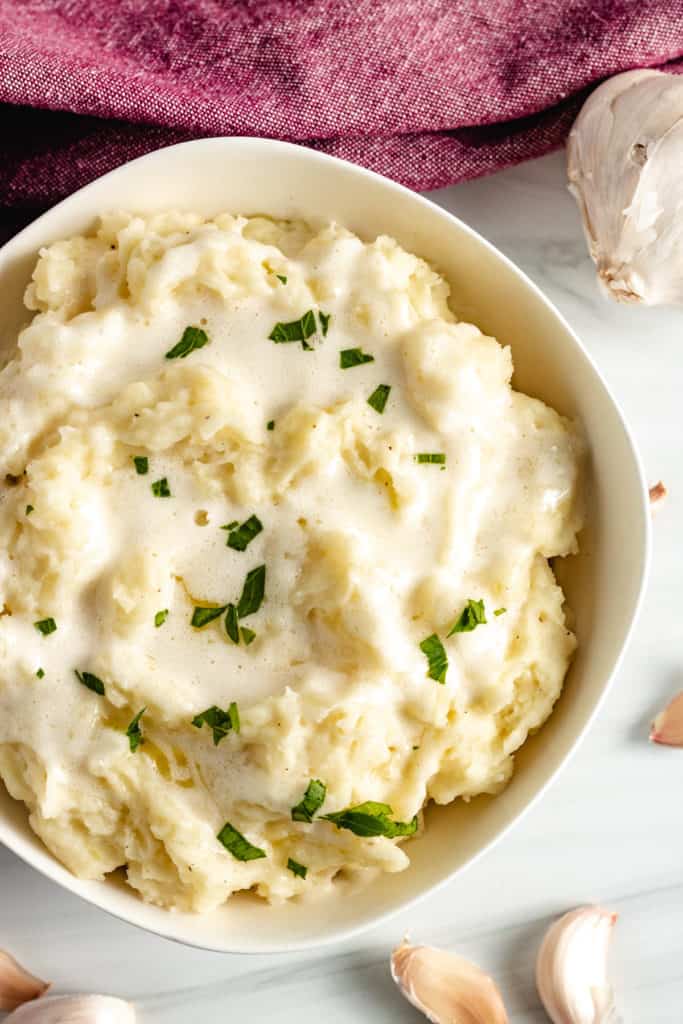 Baked Potatoes are a classic dinner side dish that is sure to please everyone at the table. With their perfect combination of salty, crispy skin and fluffy interior, it's no wonder why they're so popular!
And with this simple recipe, you can make sure your baked potatoes turn out perfectly every time. All it takes is a few ingredients - some salt and pepper for seasoning, butter for flavor and creaminess, plus freshly chopped chives for an extra burst of freshness - and you'll have the perfect accompaniment to any meal in no time!
So if you're wondering what to serve with Chicken Caprese, look no further than Baked Potatoes!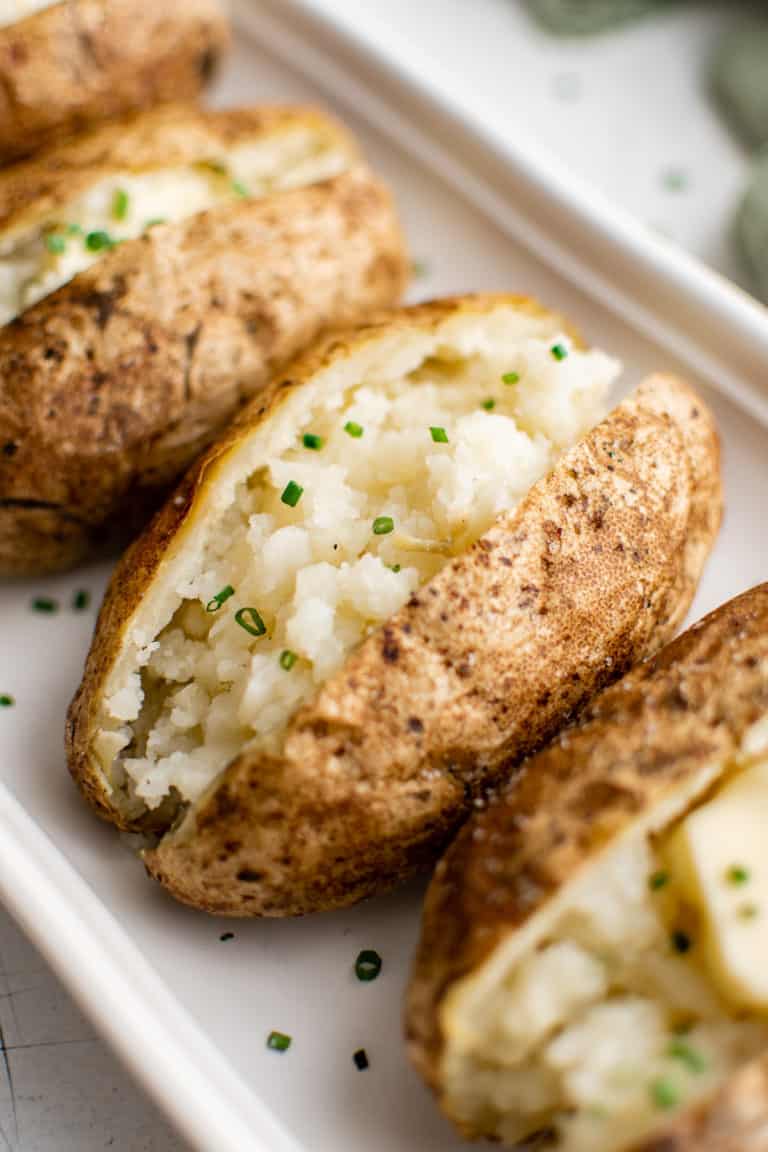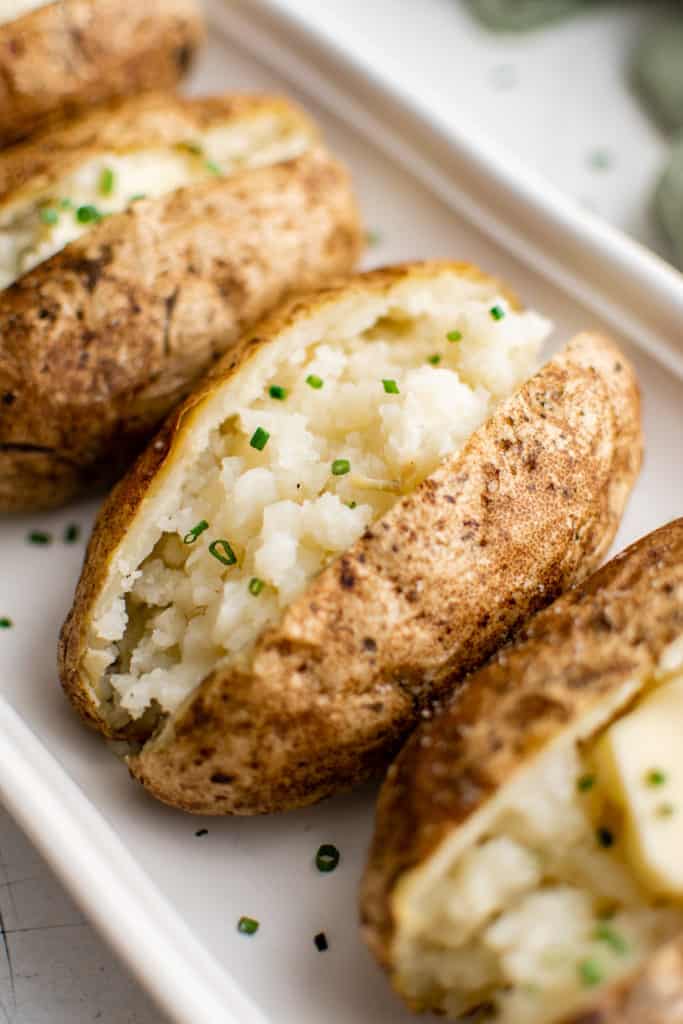 Broccoli salad is a delicious and nutritious dish. This easy-to-make salad combines fresh broccoli with creamy dressing, bacon, dried fruit, nuts, and other mix-ins for big flavor in every bite.
This side dish packs in plenty of texture and flavor that works well with any chicken meal.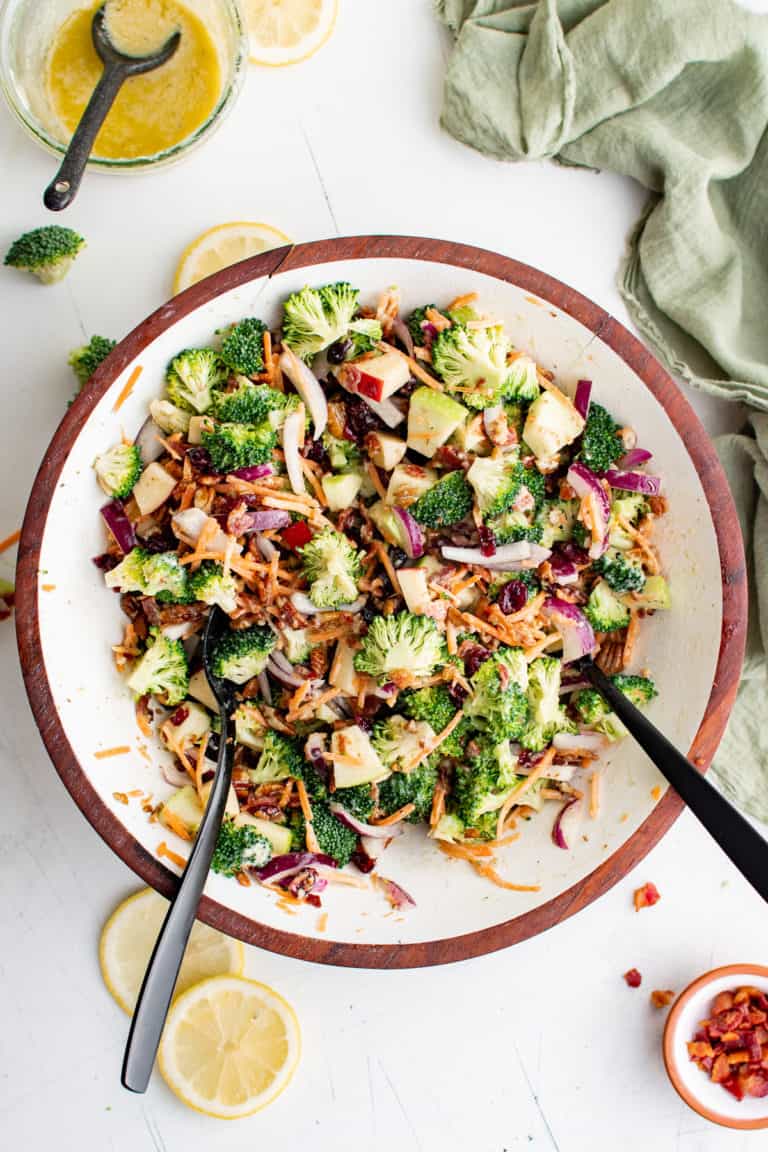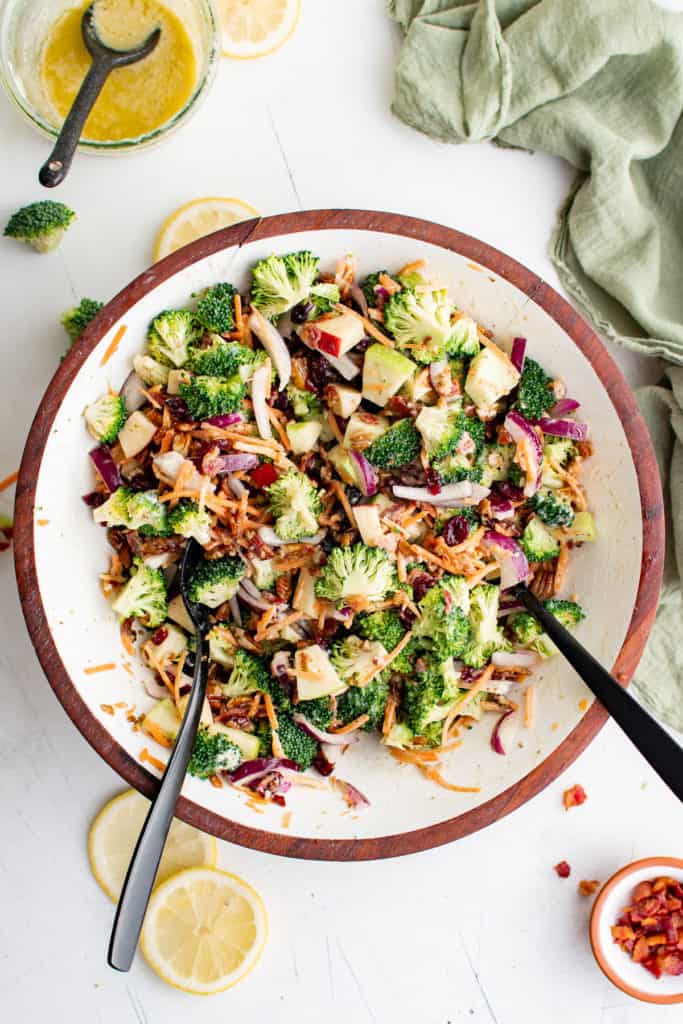 Cream Cheese Bruschetta is a delicious and easy-to-make side dish that will add a unique touch to any dinner. This version of the classic bruschetta is made with chopped tomatoes, fresh basil, garlic and onion piled on top of a layer of cream cheese.
The combination of flavors creates an irresistible dish that's sure to be enjoyed by everyone! It works well as an appetizer or side dish.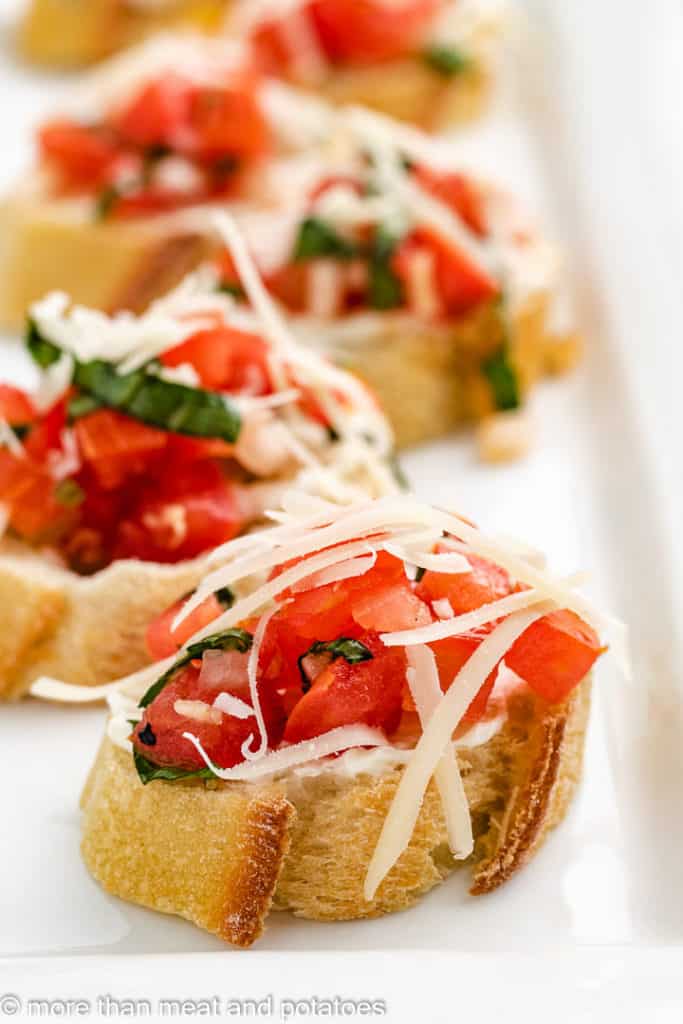 ⭐️ For more information about chicken caprese (tips and storage information) check out our chicken caprese recipe!
Looking for Other Side Dish Ideas?
You may find something here: