A slightly sweetened after-dinner dark chocolate coffee that's decadent and rich. It's the perfect way to end a Fall dinner party.
Not everyone likes to end their meals with an overly sweet dessert. Especially, when they've just eaten a heavy Fall meal. Why eat more when you're already feeling full? So, on night's like that, Kim and I will choose an after-dinner drink; like this dark chocolate coffee.
It's a simple drink that combines creamy dark chocolate and freshly brewed coffee. Feel free to use any coffee brand or flavor you enjoy. Just keep in mind it needs to mix with dark chocolate. Beyond that, simply combine the 2 flavors for a slightly sweet beverage that keeps you warm and cozy.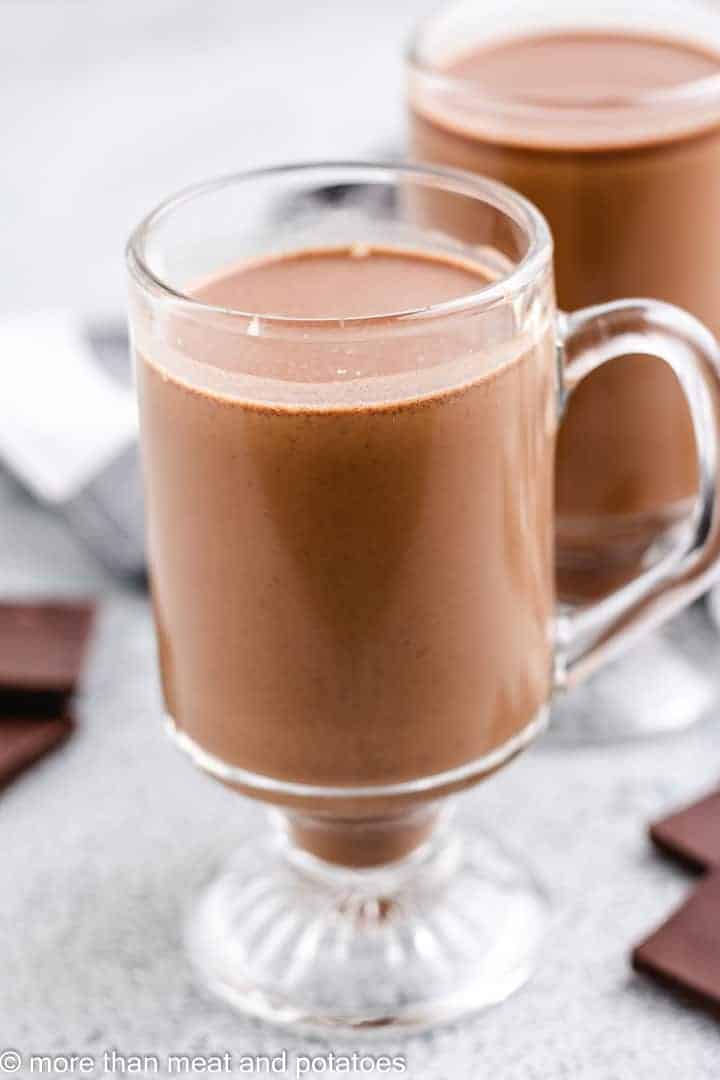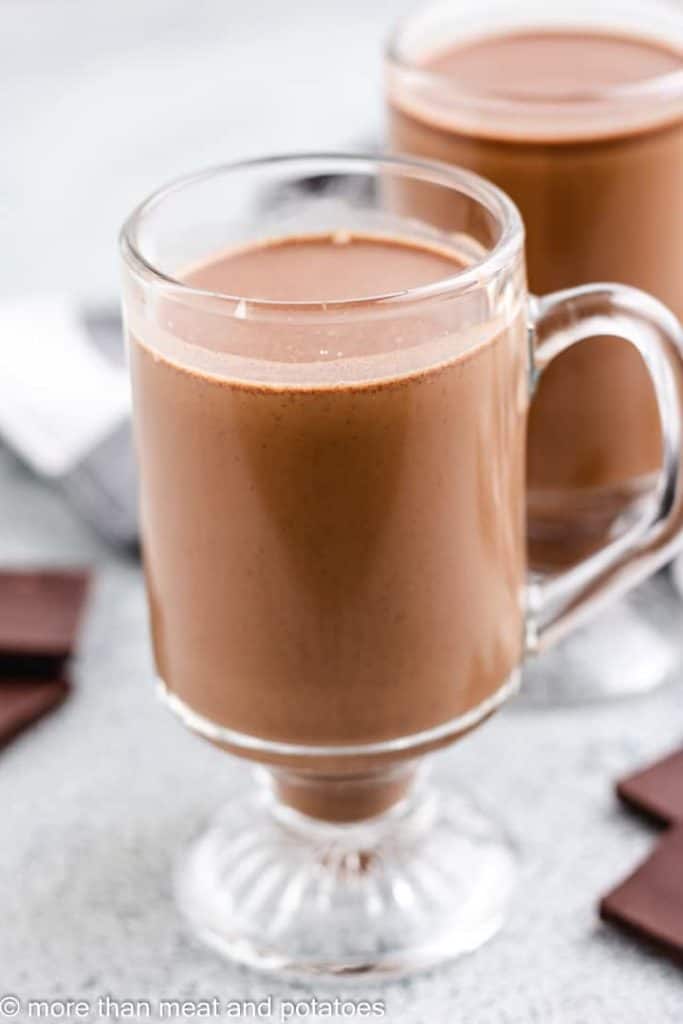 How to make dark chocolate coffee?
First, brew 16-ounces of your favorite coffee.
Next, break apart 4-ounces of high-quality dark chocolate. Place them into a medium saucepan.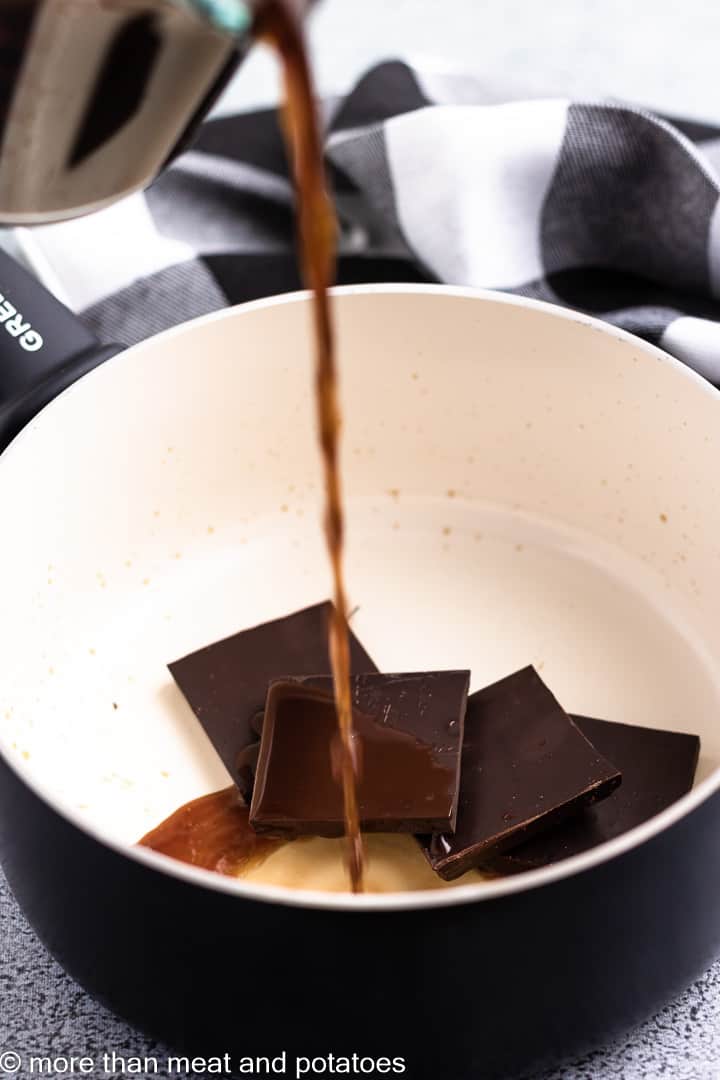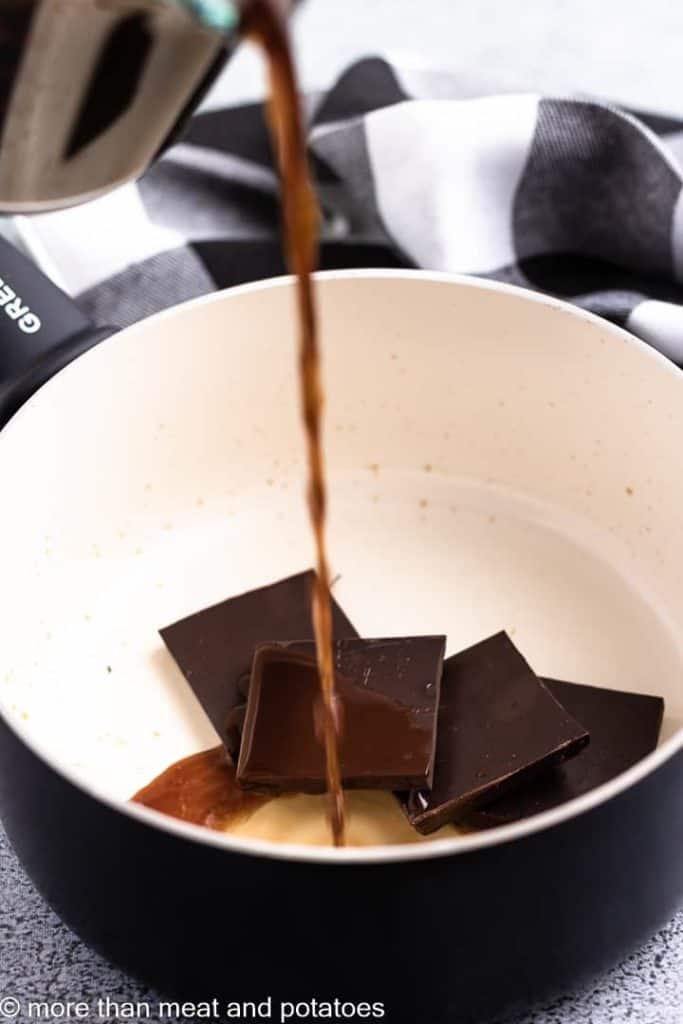 Once the coffee is done, carefully, pour it over the chocolate in the pan.
Place the saucepan over low heat and use a whisk to combine the ingredients.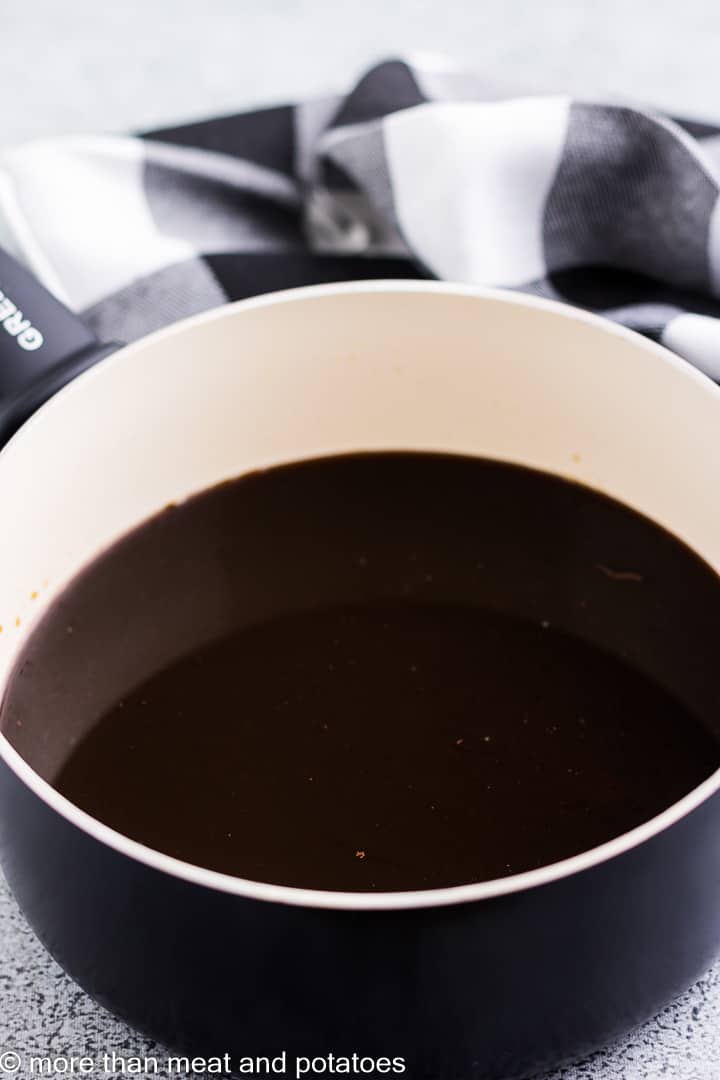 Then, when the chocolate has completely melted, turn off the heat.
Afterward, grab 2 (10-12 ounce) coffee mugs. Pour 1-ounce of heavy cream into each mug.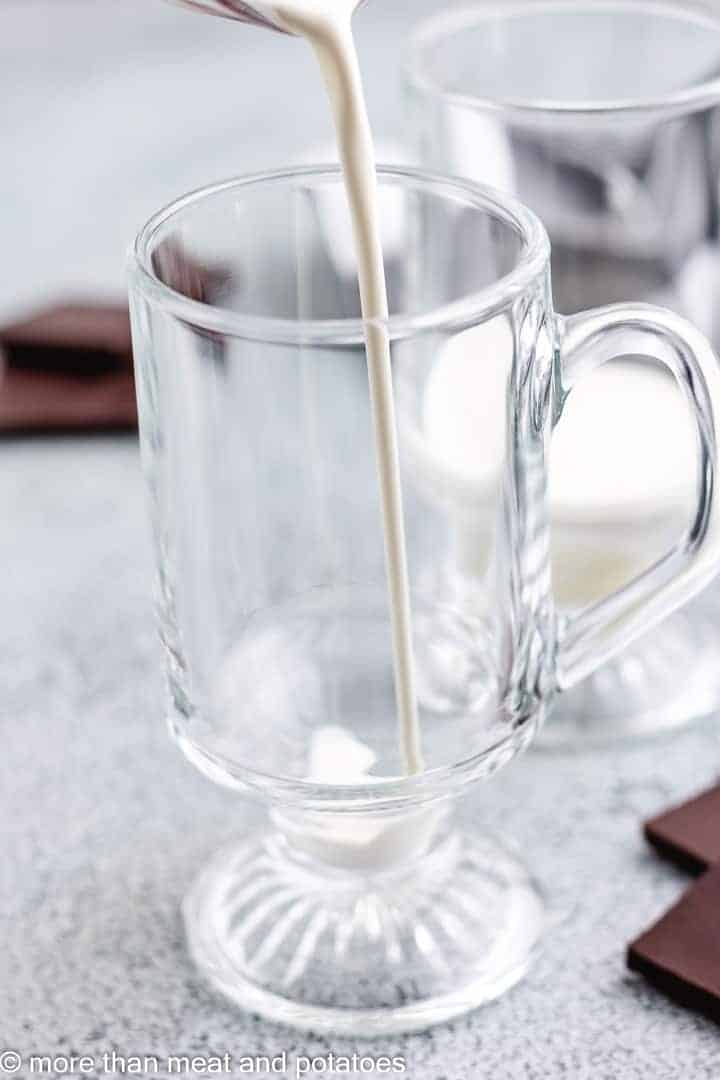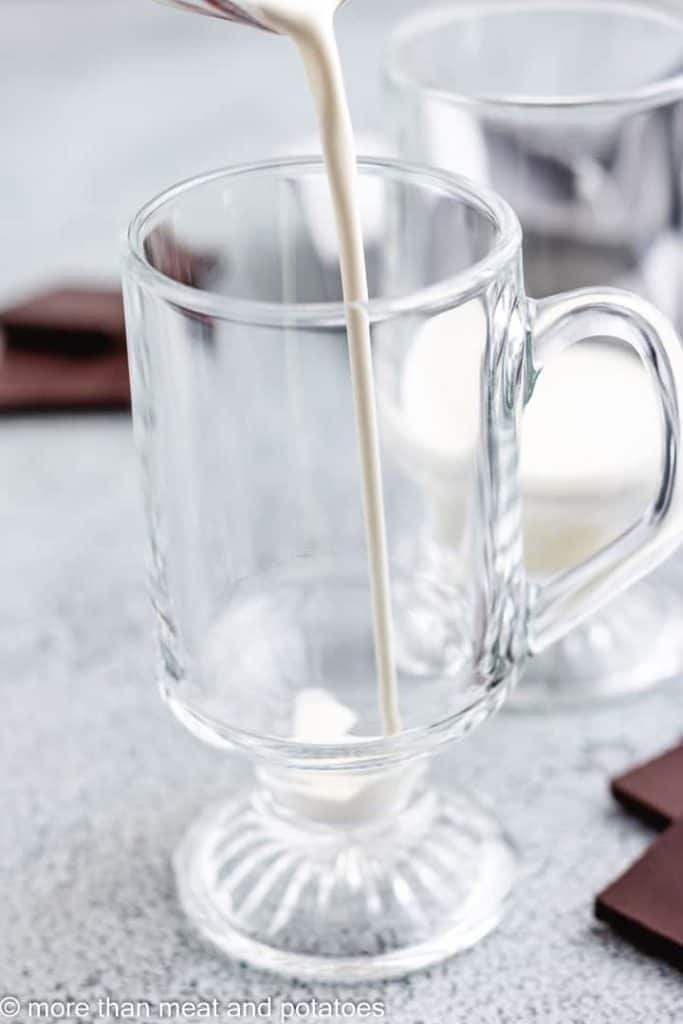 Last, pour the chocolate coffee into the mugs. Stir and serve as-is of with any garnishes to desire.
That's it, your dark chocolate coffee drink is done! Kim and I hope you enjoy it and wish you all the best 🙂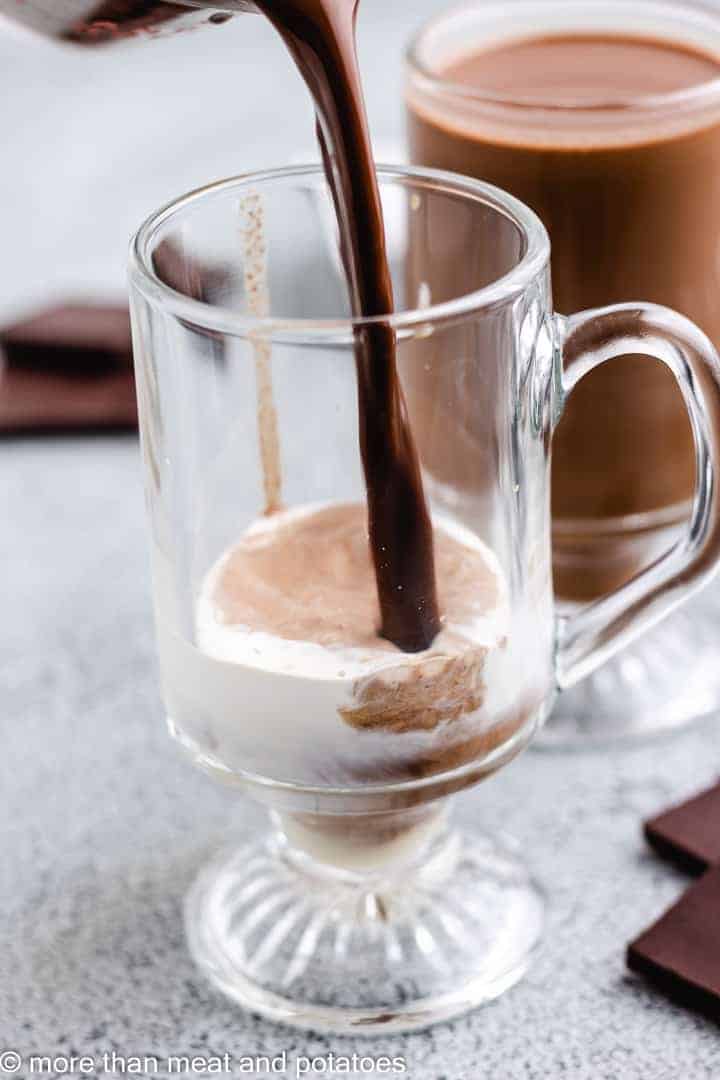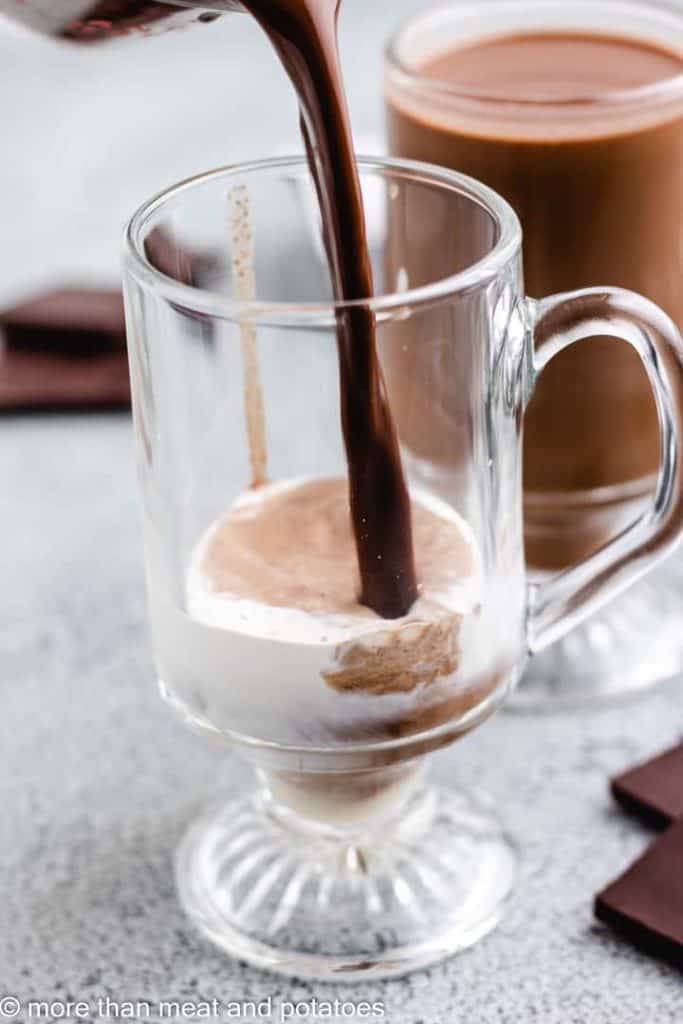 Optional Garnishes:
Whipped cream
Dark chocolate shavings
Chocolate sprinkles
White chocolate syrup
Dark chocolate syrup
Toasted almond slivers
Toasted, chopped walnuts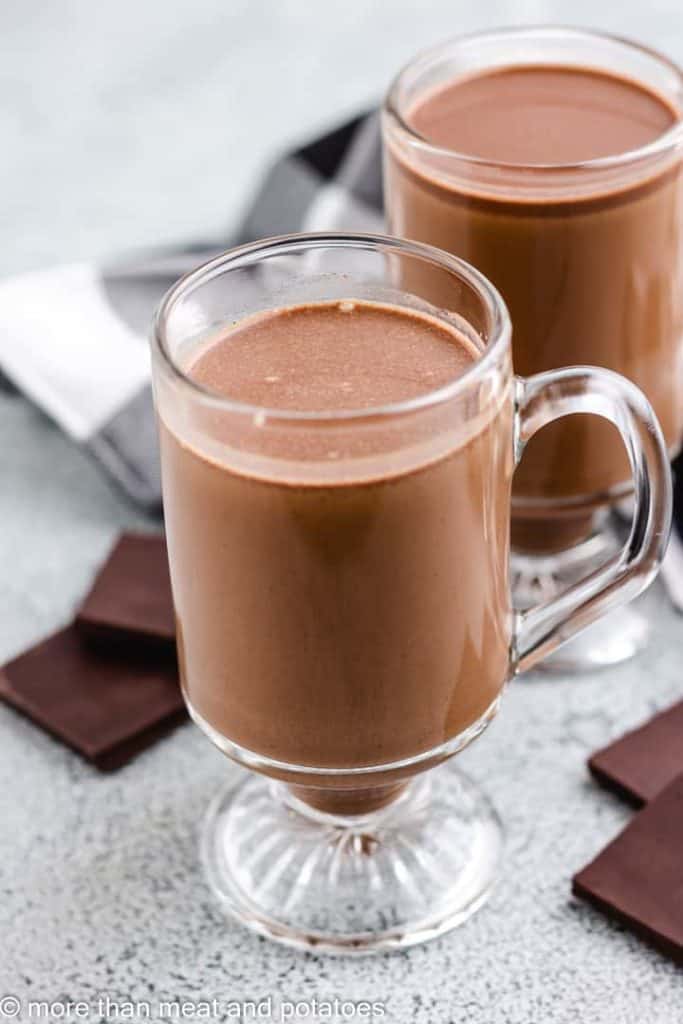 Recipe Tips
We do NOT recommend using 100% dark chocolate. It will not melt well and tastes more bitter than lower percentage varieties.
Since you will be drinking coffee, which has a bitter flavor, we recommend a 70% dark chocolate. It has a pleasant taste and it's sweet enough to enjoy on its own. Therefore, it will add plenty of flavor and sweetness to the coffee.
The sugar or sweetener in the recipe card is optional. Again, taste test the coffee before serving and add sugar (or sweetener) if needed.
Can I add dark chocolate to coffee?
Some people think all you need to do is add dark chocolate powder to ground coffee. Then, brew them together. Which, you can, but I don't recommend it. Because, you can't taste test it beforehand. Our method allows you to taste the mixture as it's being made and adjust the flavors accordingly.
Is dark chocolate the same as milk chocolate?
No, dark chocolate has a lower fat and sugar content. As a result, it tends to be more bitter.
However, dark chocolate bars and squares are sold with percentage values. The higher the value, the purer the dark chocolate (and more bitter).
So, if you want a sweeter dark chocolate, then go for a lower percentage. For example, 70% dark chocolate will be sweeter than 85% dark chocolate.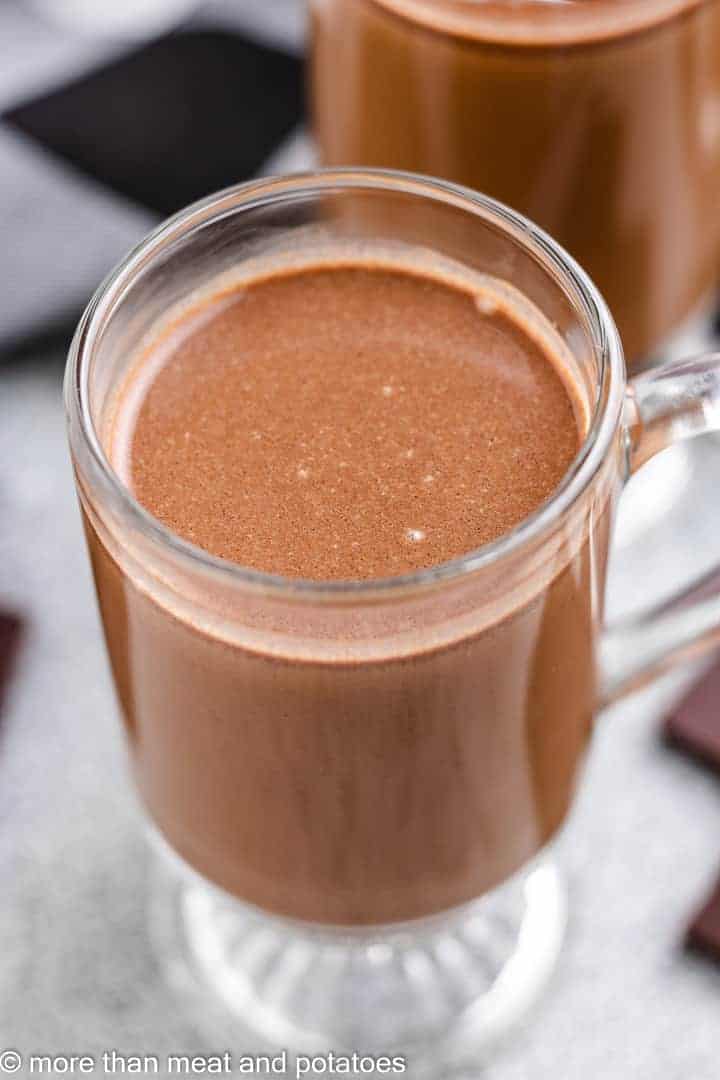 Other Drinks You May Love:
Recipe Card with Ingredient Amounts and Instructions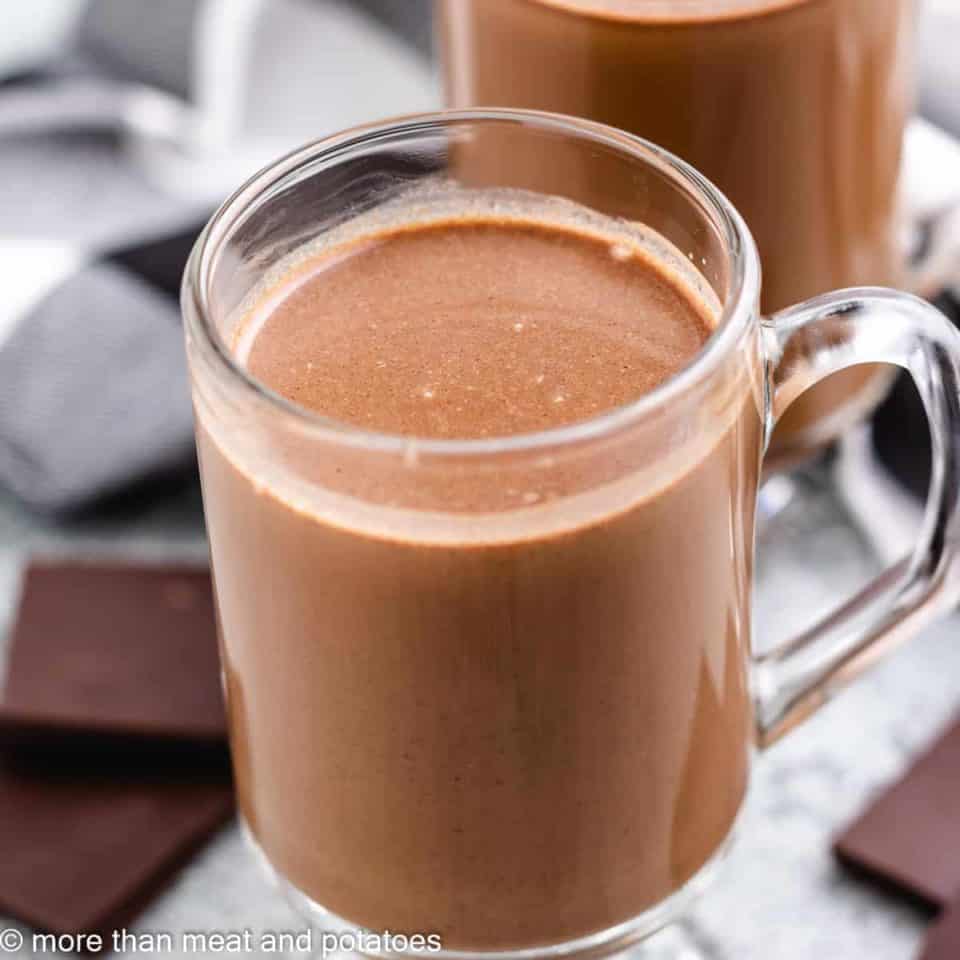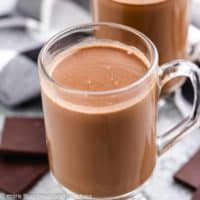 Ingredients
16

ounce(s)

coffee

,

freshly brewed

4

ounce(s)

dark chocolate

2

ounce(s)

heavy cream

,

or adjust to taste

granulated sugar

,

or sweetener of choice
Instructions
Place freshly brewed coffee and chocolate in a medium saucepan. Heat over low heat, and whisk until the chocolate melts and the coffee is smooth. Remove from heat.

16 ounce(s) coffee

4 ounce(s) dark chocolate

Divide the heavy cream between 2 coffee mugs. Pour the chocolate coffee into the mugs, and add sugar or sweetener to taste. Stir to combine.

2 ounce(s) heavy cream

granulated sugar

Enjoy hot! Leftovers can be stored in your fridge, in a sealed container, for up to 2-days.
Notes
*The calories listed are an approximation based on the ingredients in the recipe card and a serving size of 10 ounces of the dark chocolate coffee.
*Actual calories will vary. For more information and tips, please refer to the post.
Nutrition
Serving:
10
ounces
Calories:
438
kcal
Carbohydrates:
27
g
Protein:
5
g
Fat:
34
g
Saturated Fat:
20
g
Polyunsaturated Fat:
1
g
Monounsaturated Fat:
10
g
Trans Fat:
0.01
g
Cholesterol:
34
mg
Sodium:
24
mg
Potassium:
543
mg
Fiber:
6
g
Sugar:
14
g
Vitamin A:
439
IU
Vitamin C:
0.2
mg
Calcium:
65
mg
Iron:
7
mg