An easy balsamic marinade for chicken, vegetables, and pork. Featuring fresh garlic and dried Italian seasonings.
When it comes to seasoning fresh cuts of chicken and pork, you can never go wrong using a marinade.
For today, we're sharing Kim's balsamic marinade for chicken thighs and chicken breast.
Furthermore, it can also be used on pork cutlets, pork loin, or bone-in pork chops. If you'd prefer something with a different flavor, try some Cajun compound butter. It will add a spicy kick!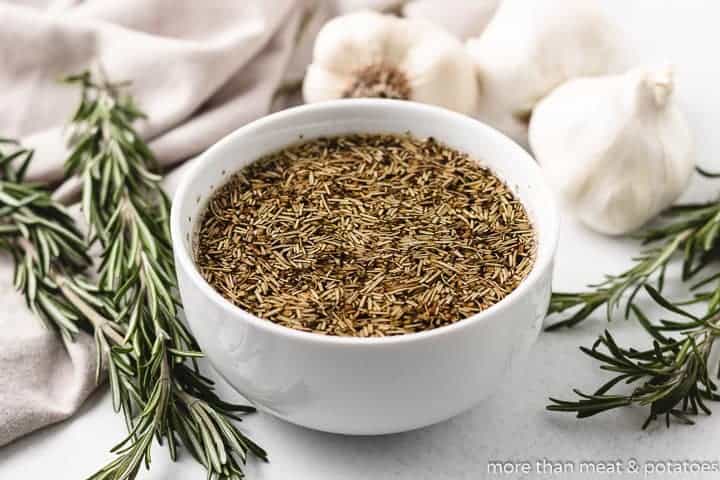 Now, if you're vegetarian, it's a great marinade for vegetables like carrots and zucchini.
Also, you can use it to marinate tomatoes or brush it onto grilled peaches and pineapples.
All in all, it's a versatile marinade that has a lot of uses in the kitchen. Best of all, it's done in minutes.
So, let's get started!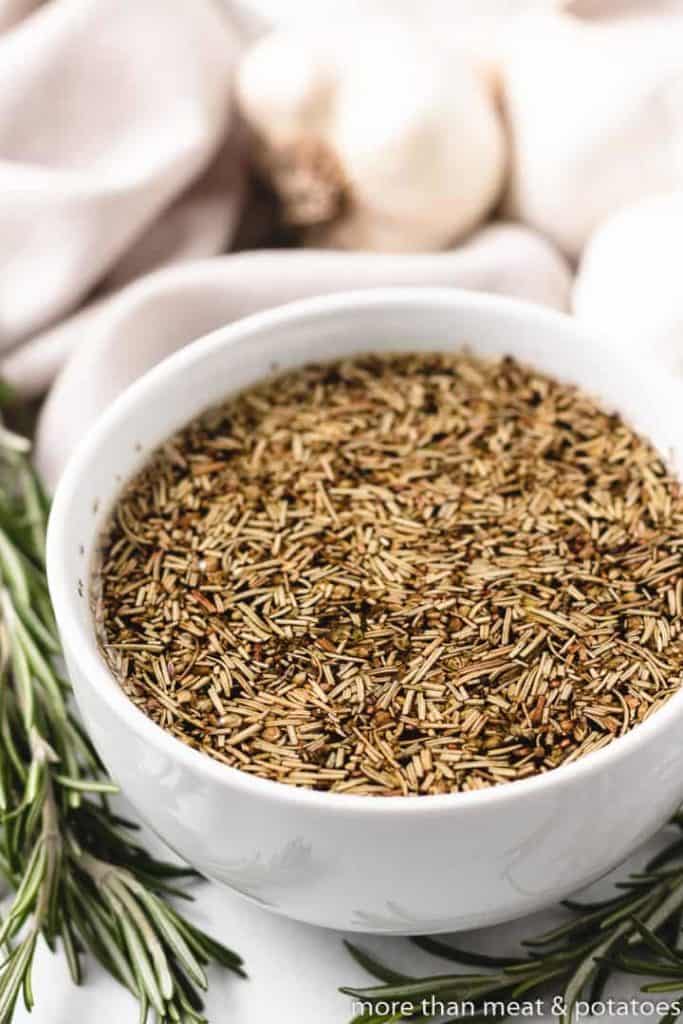 How to make a balsamic marinade from scratch?
First, grab a small mixing bowl and a whisk. Next, pour all the ingredients into the bowl.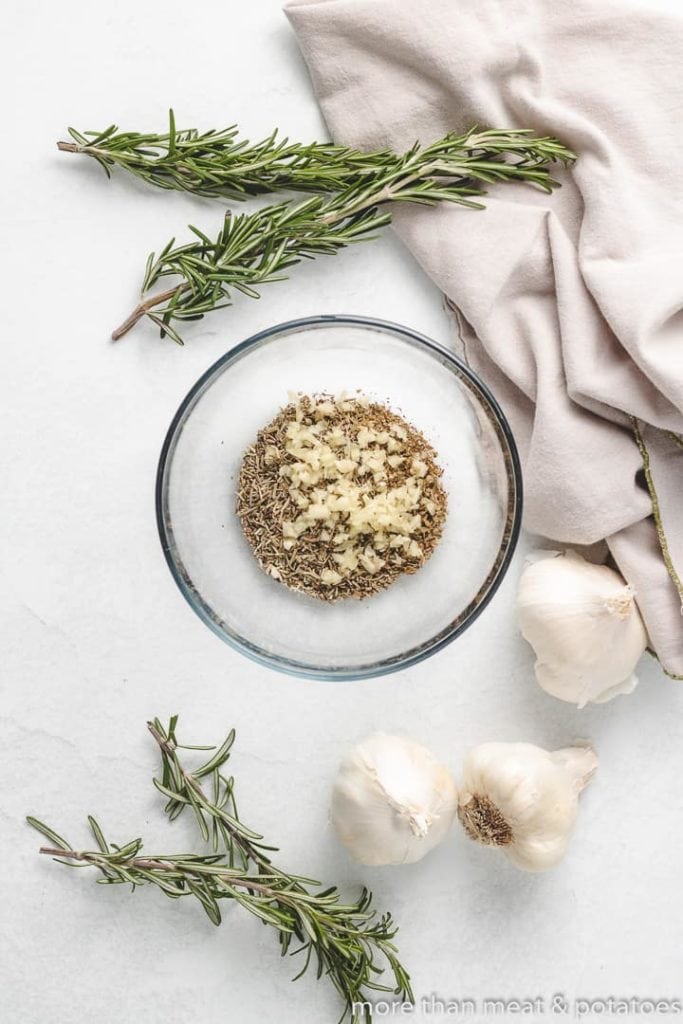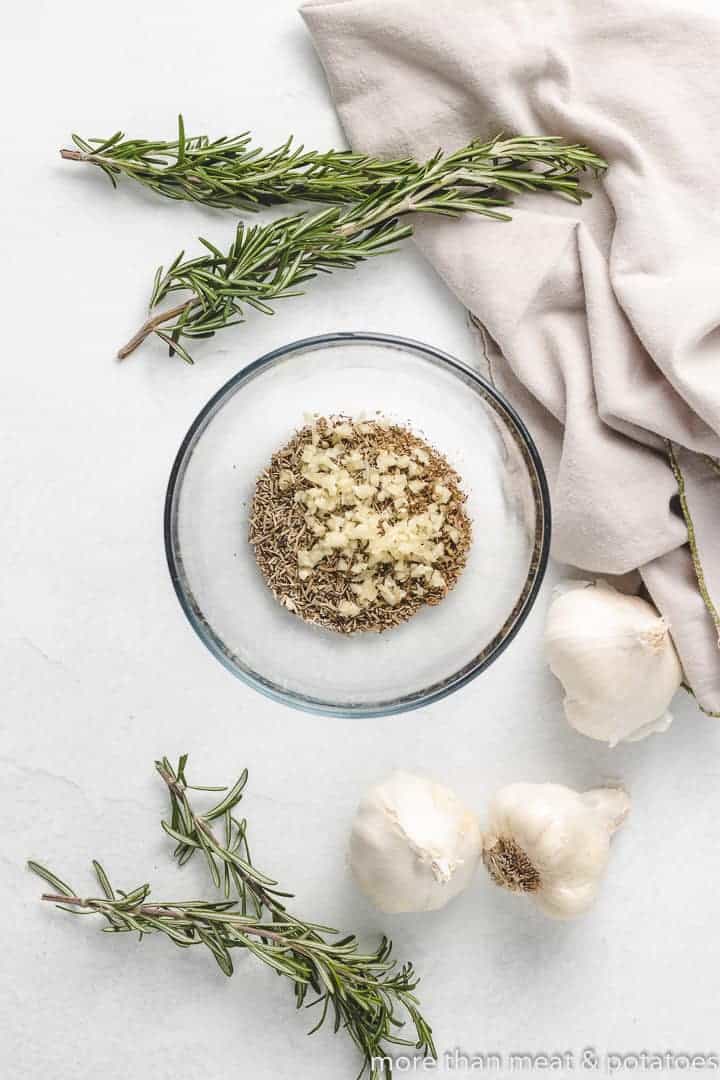 Then, use your whisk to combine the ingredients into a thin marinade.
Last, pour it over chicken, pork, or vegetables. Let the items marinate for at 30-minutes in your fridge before cooking.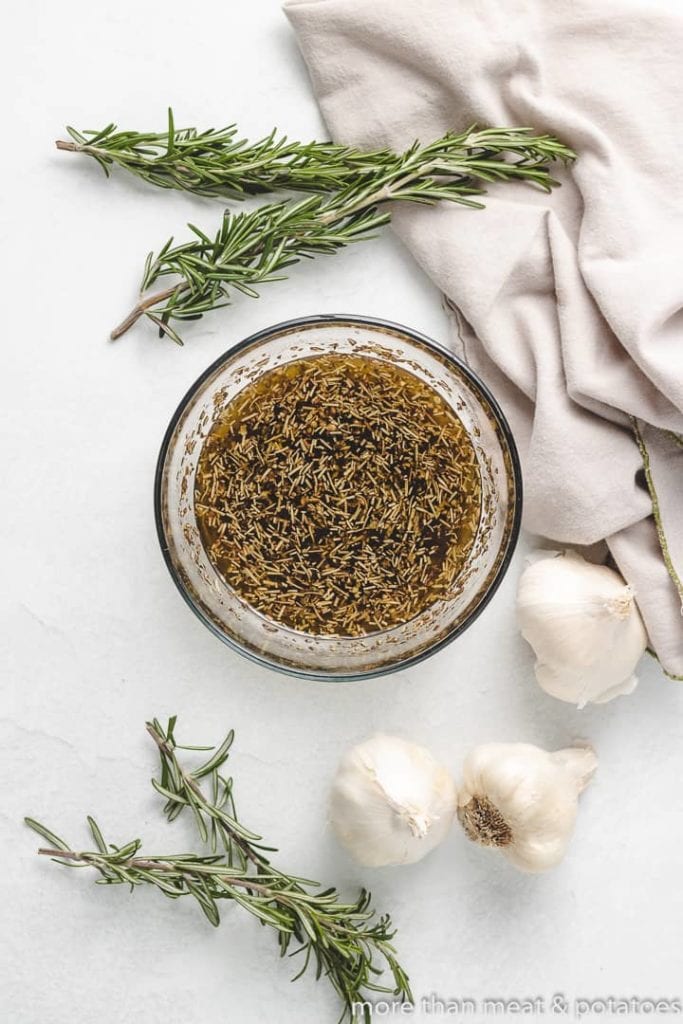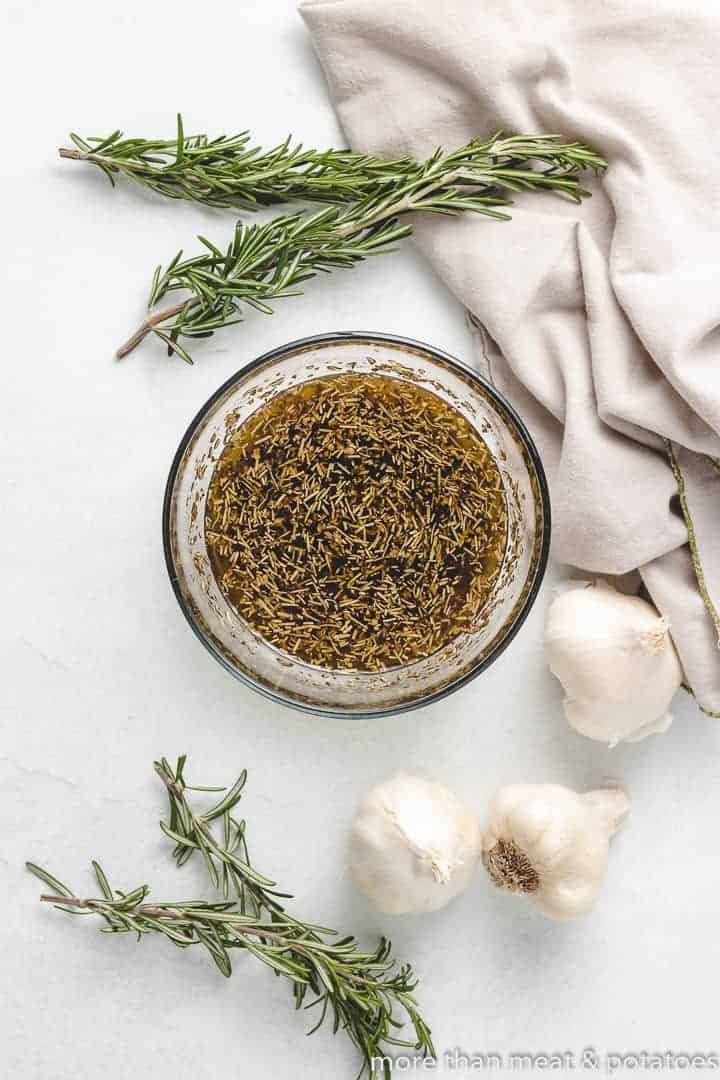 That's it, the marinade recipe is done! Kim and I hope you enjoy it and wish you all the best 🙂
You can store this marinade in a sealed container, at room temperature for up to 5-days.
Also, you can use this marinade for our balsamic roasted chicken breast recipe.
Does balsamic vinegar tenderize meat?
Technically, acids (like lemon juice) and bases (like vinegar) can help soften meat tissue. So, yes, a balsamic vinegar can be used in a marinade to tenderize meat.
Can I use a vinaigrette as a marinade?
Absolutely, I've been doing it for years. In fact, most marinade recipes you find on the internet are technically vinaigrettes.
What do you use a balsamic reduction for?
In most cases, it's used as a finishing sauce or topping for desserts and meats (depending on whether or not sugar has been added to the reduction).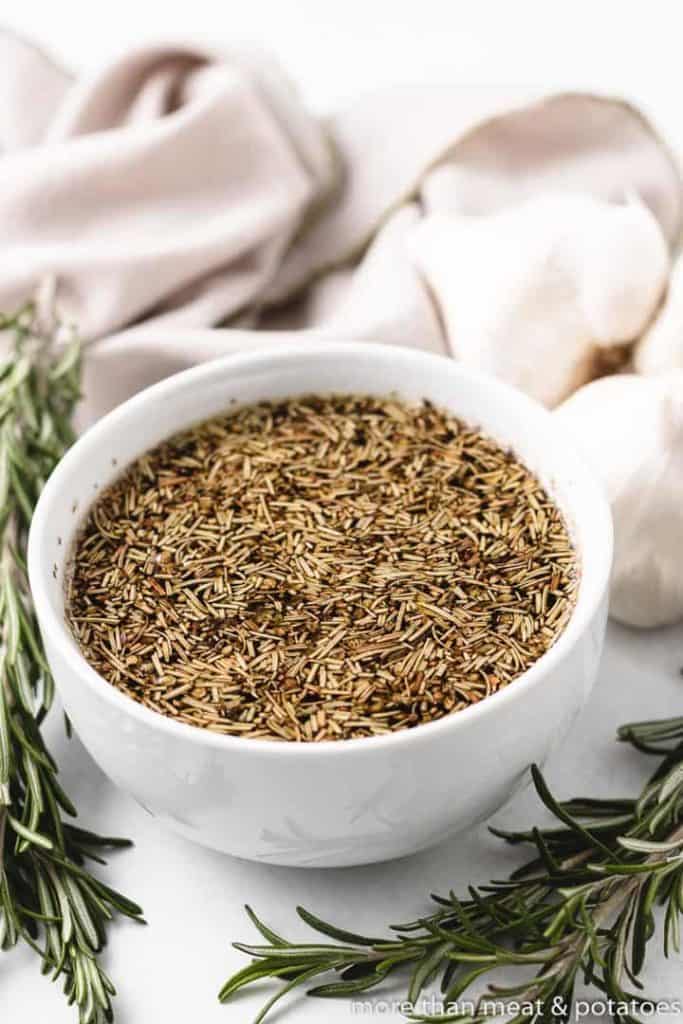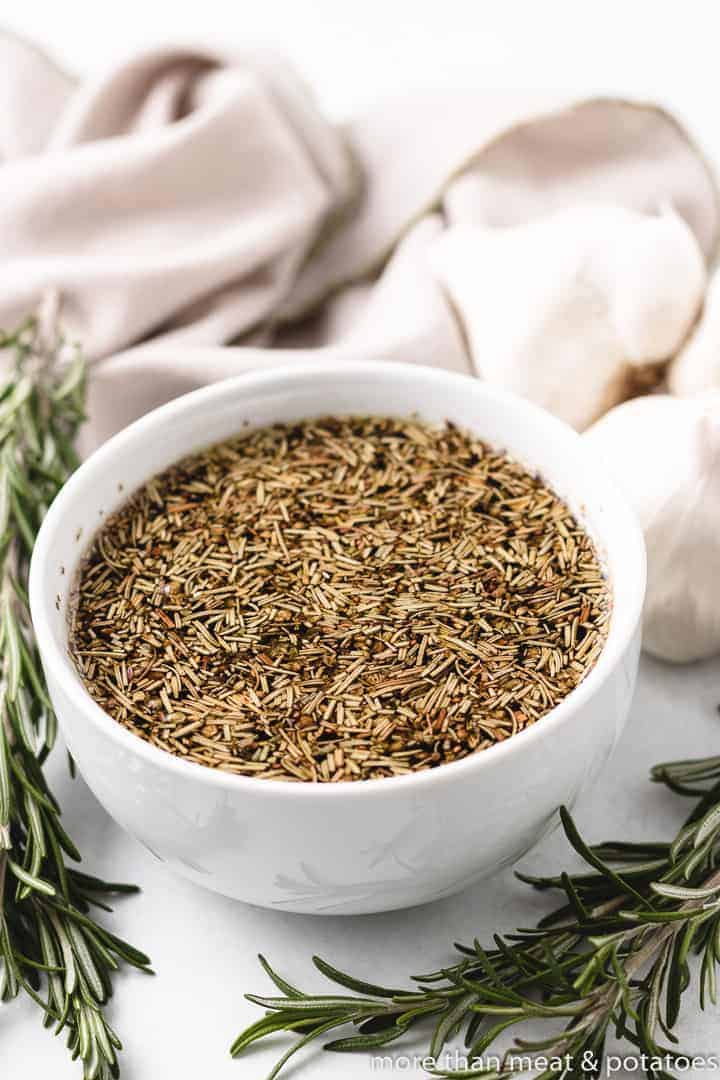 Other homemade sauces and condiments you may enjoy: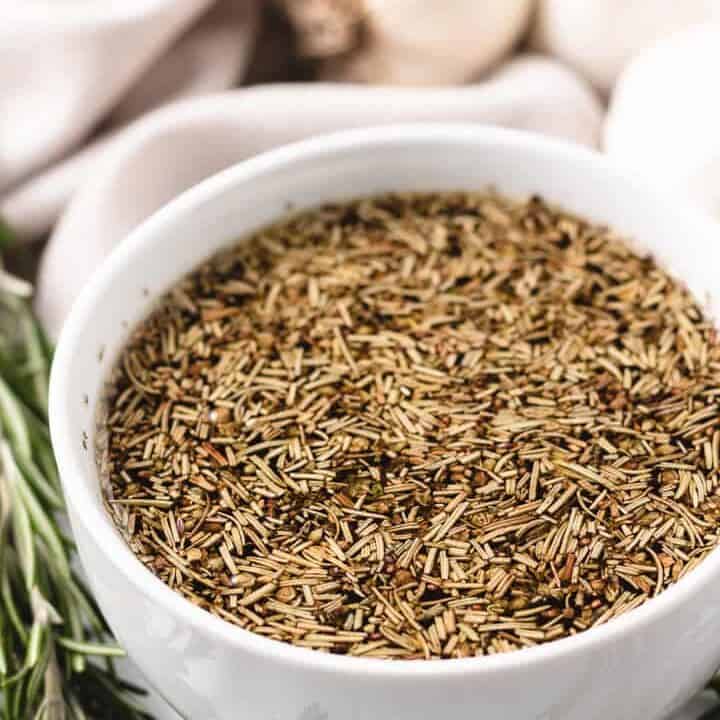 Balsamic Marinade
An easy balsamic marinade for chicken, vegetables, and pork. Featuring fresh garlic and dried Italian seasonings.
Ingredients
⅔ Cup Olive Oil
⅔ Cup Balsamic Vinegar
1 Tablespoon Garlic, finely minced or pressed
1 Tablespoon Dried Basil
1 Tablespoon Dried Rosemary
1 Tablespoon Dried Oregano
Instructions
Place all ingredients in a small bowl, whisk to combine.
Store in an airtight container at room temperature for up to 3 days until ready to use.
Notes
The calories listed are an approximation based on the ingredients in the recipe card and a serving size of about 2-tablespoons. Actual calories will vary.
Recommended Products
As an Amazon Associate and member of other affiliate programs, we may earn a commission from qualifying purchases.
Nutrition Information:
Yield:

21
Serving Size:

1
Amount Per Serving:
Calories:

70
Total Fat:

7g
Saturated Fat:

1g
Trans Fat:

0g
Unsaturated Fat:

6g
Cholesterol:

0mg
Sodium:

2mg
Carbohydrates:

2g
Fiber:

0g
Sugar:

1g
Protein:

0g
*The calories are an estimate and are based on the ingredients and serving size listed. The calories can vary depending on the brand of product purchased.